Soba noodle is one of the healthy Japanese foods popular worldwide. But sometimes soba noodle restaurants overseas brand themselves more fancy than in Japan. For example, Tei-An in Dallas in Texas has been well known as a great soba noodle restaurant by local Japanese community and I love it as well, but their price is a little expensive as a quick lunch and dinner.
On the other hand, in the 19th century in Edo (old name of Tokyo), when soba noodle became very common, it was more casual that people ate it quickly in front of a stall as fast food as American people today eat hamburgers.
And now in Tokyo near my home there is a small restaurant of soba noodle called Ichi-Yoshi Soba which represents such a tradition of soba noodle as fast food.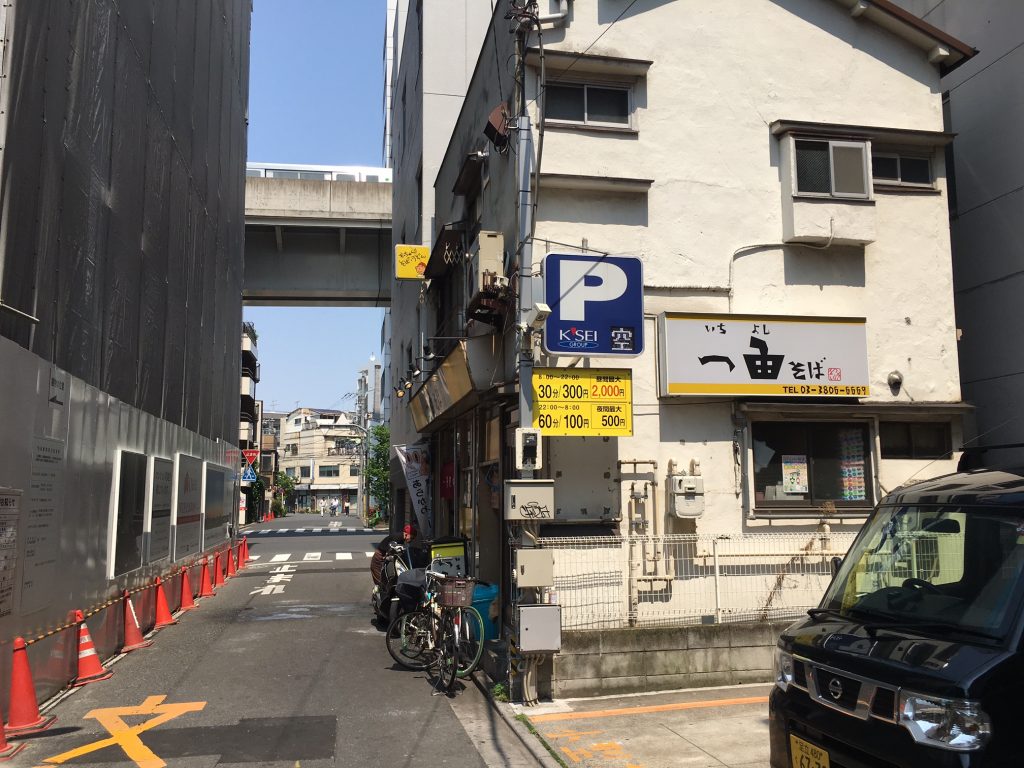 First of all, even though it's a small restaurant, they are open in 24 hours and 7 days! I believe the long opening hour is an important feature as fast food restaurant.
Secondly, they serve the food so quickly. As soon as we enter into the restaurant, they ask us to order.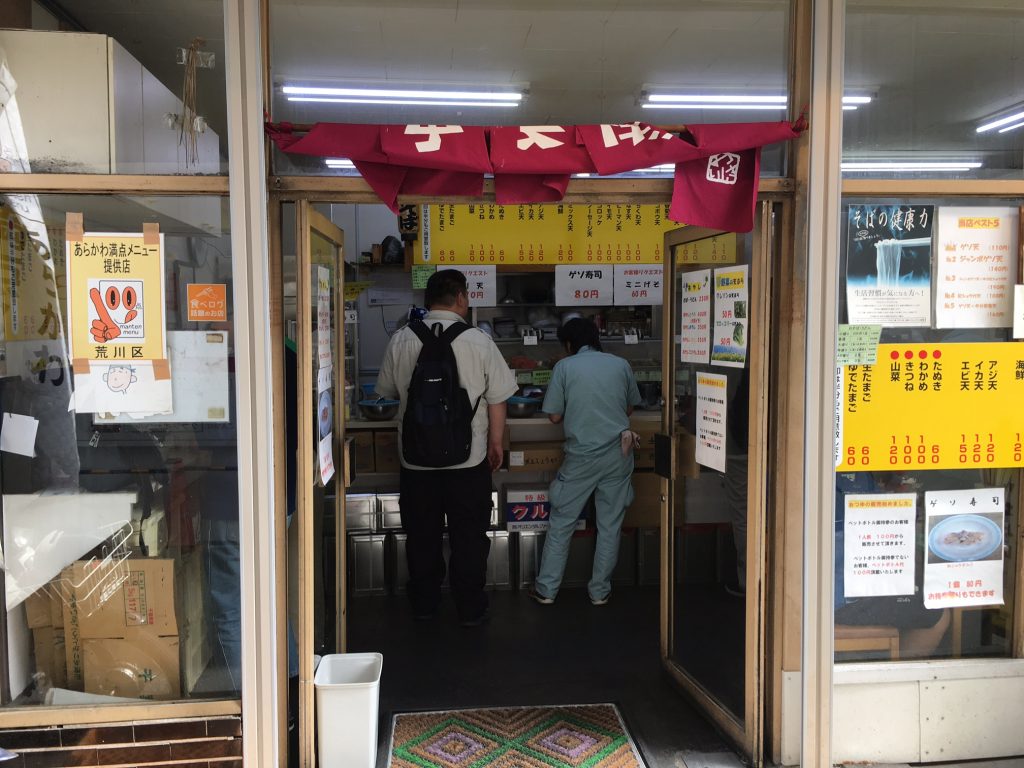 And within 10 seconds after we order, they can serve the food. It's faster than McDonald.
Thirdly they are so reasonable, too. A photo below is their most popular menu; regular size hot soba noodle with tempura of squid. It costs only 310 Japanese Yen (approx. 3 dollars.). It's also cheaper than the hamburger meal menu at McDonald.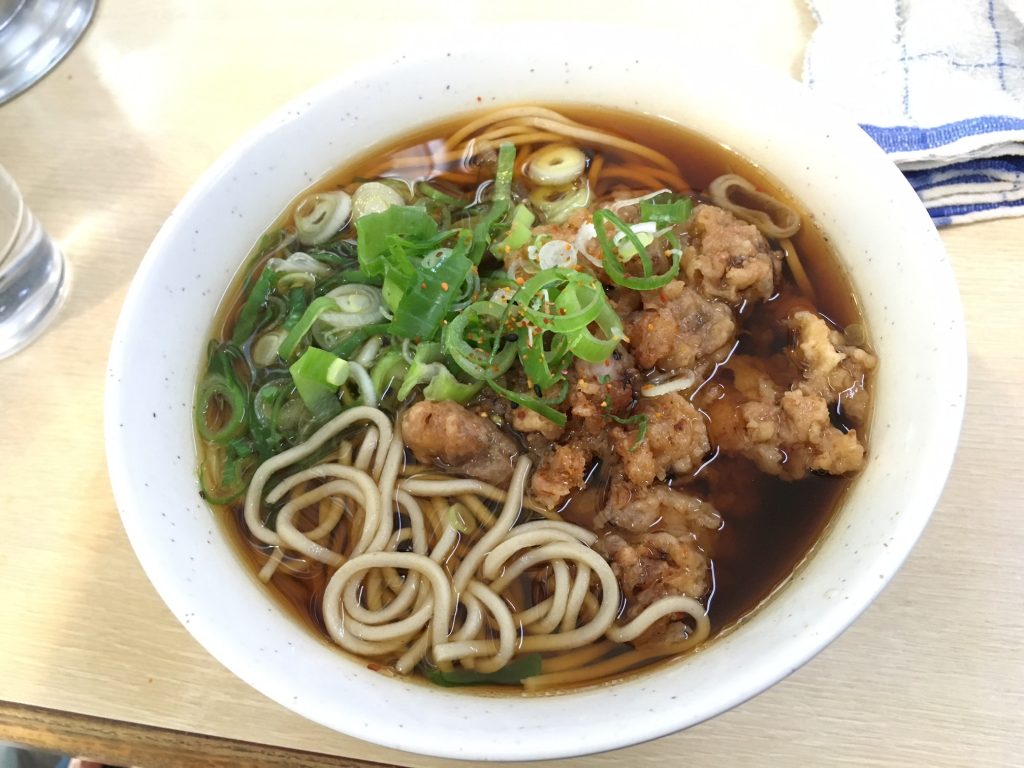 Lastly their owner is loved by local people. He always takes orders by himself with a large voice. And while we eat soba noodle, we can always hear him talking with his customers and calculating the bill in his head at the same time. His voice sounds like the pop music in fast food restaurant.