In Nippori Tokyo, where we live, it's not a single case that we find a strange restaurant. This time we found a restaurant which serves a set of a typical Japanese menu and a typical Italian menu, sushi and pasta. Do you think this collaboration would create a synergy?
East to Nippori station, there is an area called Nippori fabric town where there are many shops of cloth and dress material for those who want to make clothes by themselves.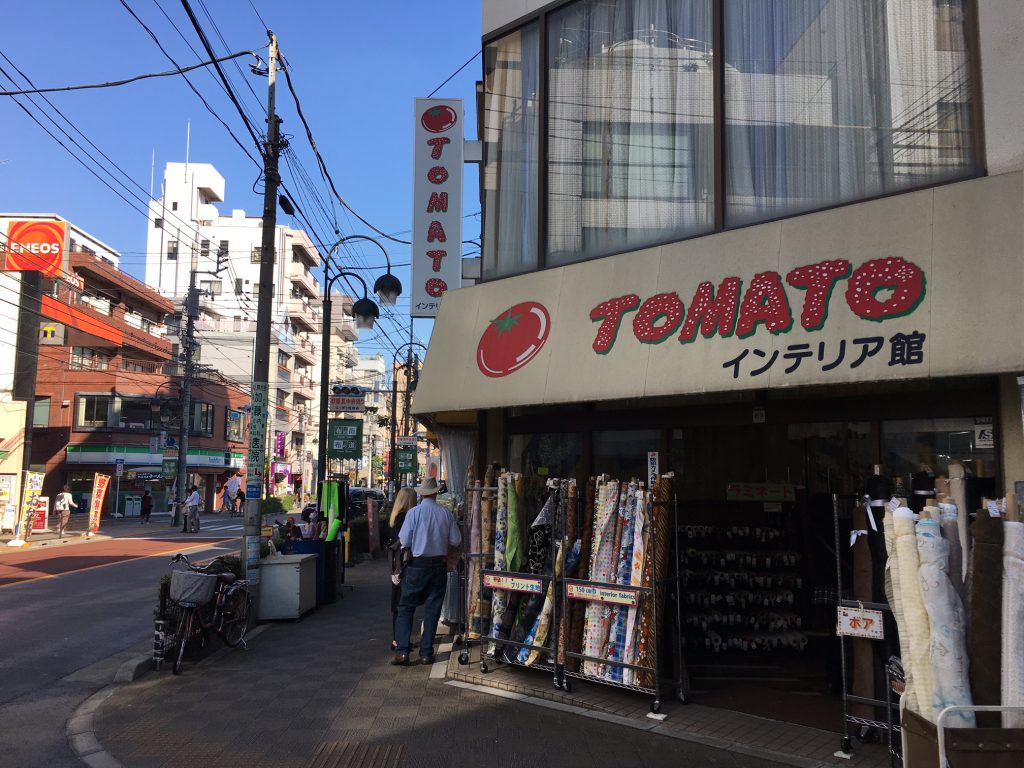 In this area compared to the number of  cloth shops there are only a few restaurants to supply energy during shopping. But today we found a strange signboard. It said in Japanese "sushi and pasta" with bigger characters than a name of the restaurant.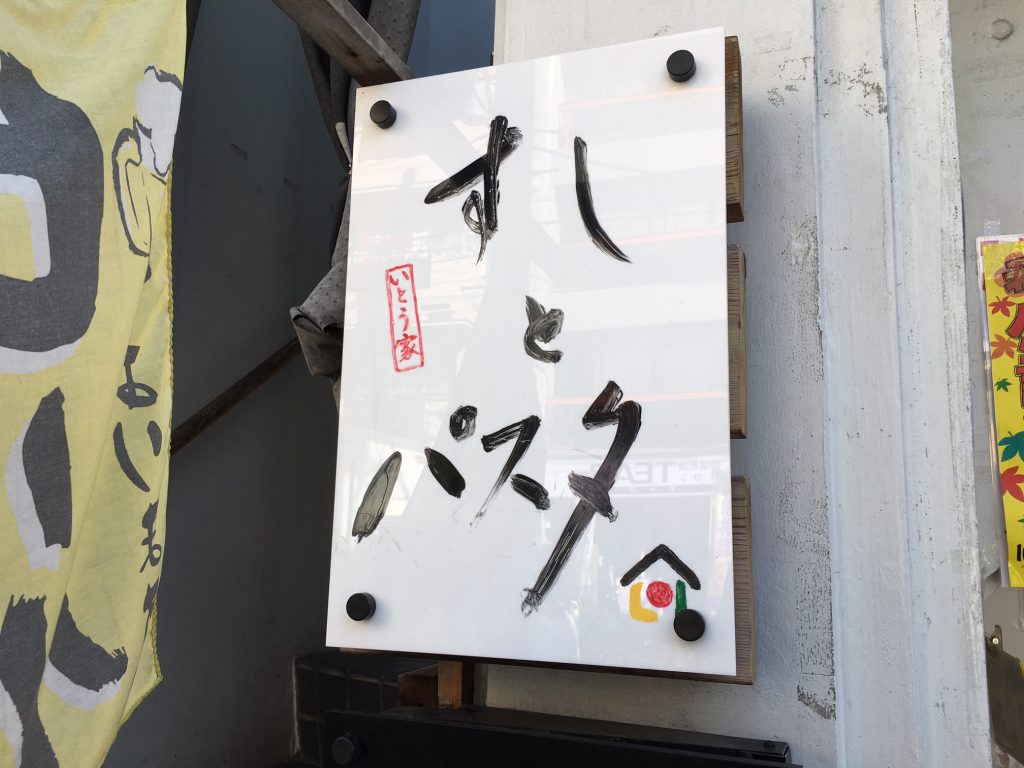 We went upstairs to the entrance of  the restaurant. In the first glance it looked like a small sushi restaurant with a sushi counter.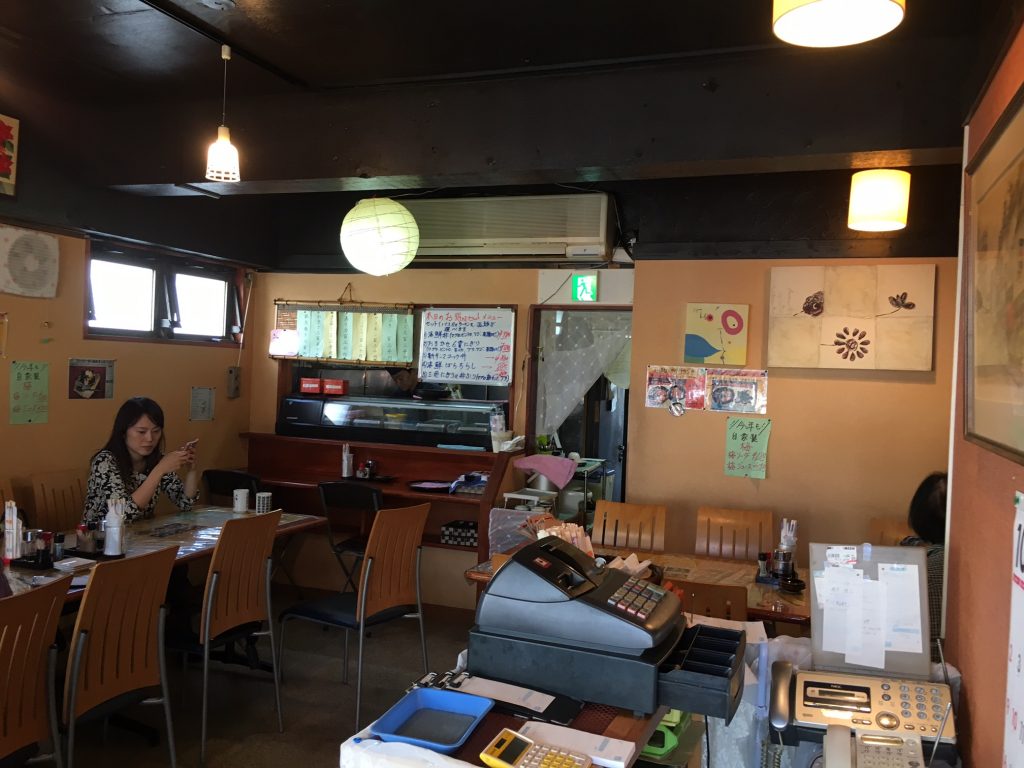 But when we saw the menu, in fact it said a variety of sets of sushi and pasta. Even though we couldn't imagine yet how they collaborate, we ordered a set of chef's sushi selection and spaghetti Neapolitan.
In a few minutes they served spaghetti Neapolitan at first with green tea.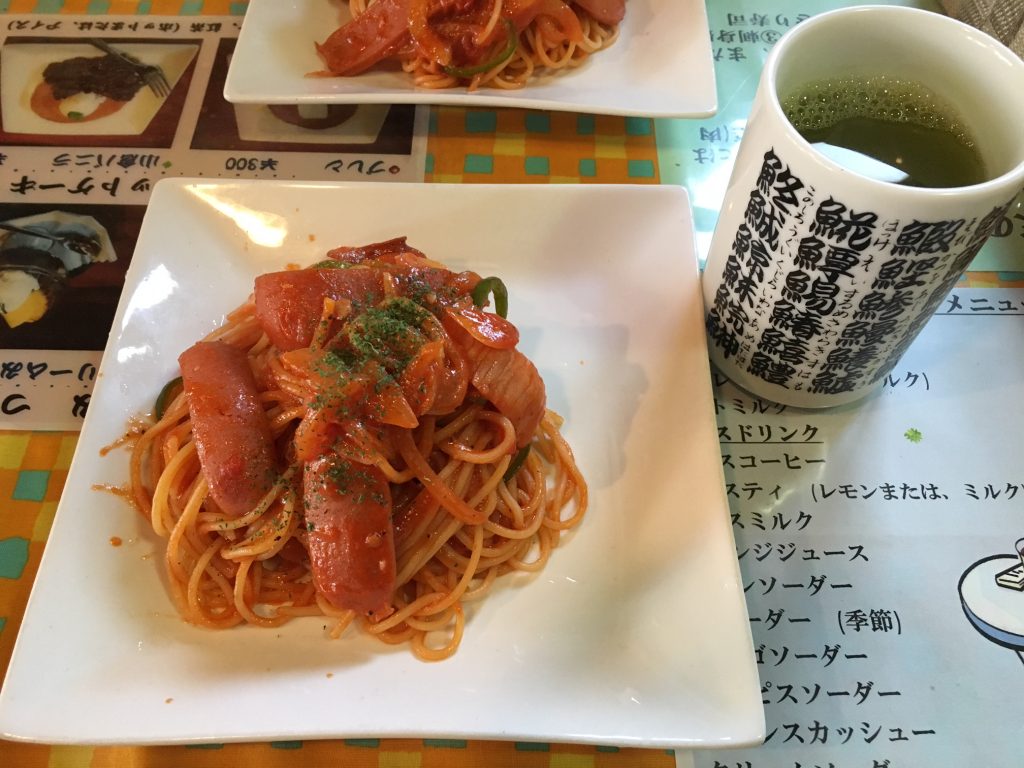 Spaghetti Neapolitan is a menu of spaghetti which has been popular in Japan in a long time. Many Japanese people believe spaghetti Neapolitan is a kind of spaghetti made in Napoli, Italy. However, this spaghetti with ketchup source, sausage, onion and pimento is made in Japan only as one of typical images of the western food.
Then in another few minutes they indeed served chef's sushi selection.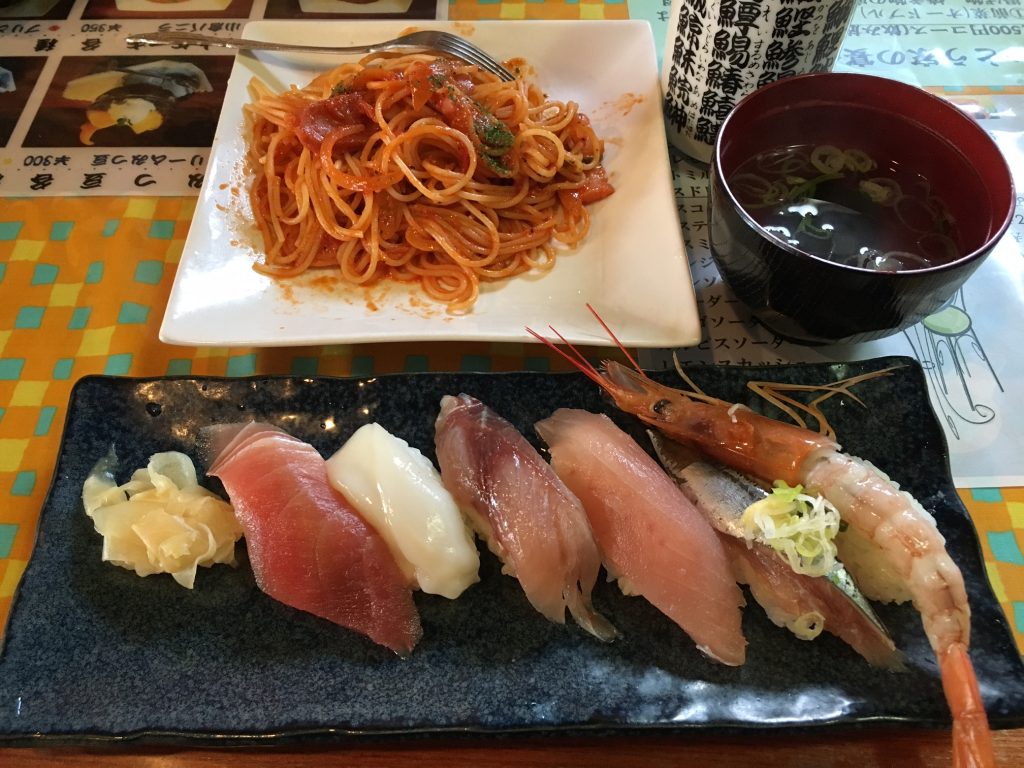 Kinds of sushi the chef selected were normal, not special to collaborate with pasta. So we wonder how two menus influence each other.
In conclusion, there were no synergy, nor marriage between two menus. Each taste of two menus were quite normal. I guess that this restaurant was originally a sushi restaurant, but they started serving pasta with sushi in order to attract women who come the area to buy cloths and want to eat the western food for lunch than Japanese food like sushi.
We believe there are many other strange restaurants here in the northern part of Tokyo…