In the old days for Japanese pheasant is one of familiar animals. For example in a famous old tale, Momotaro, a young hero, Momotaro makes three animals his servants in order to beat demons, which are a dog, a monkey and a pheasant. Although there are still a lot of dogs and monkeys in Japan, it became difficult to see pheasant nowadays.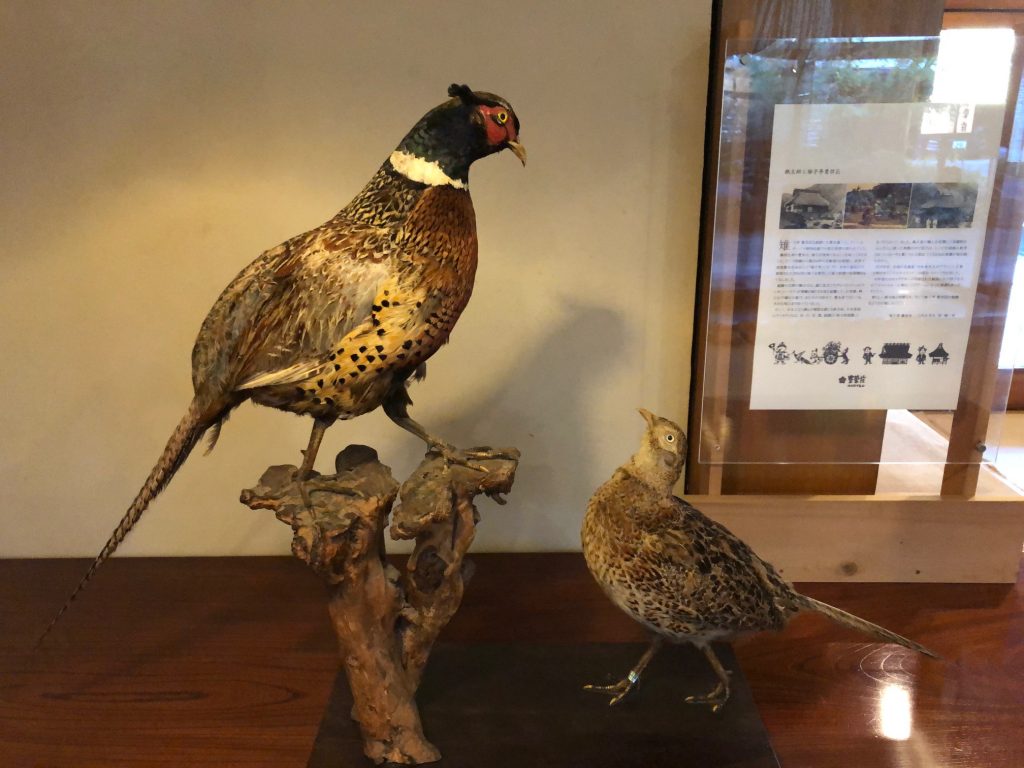 At Kijitei Hoeiso a small hotel in Hakone, which is one of the most popular sightseeing places in Eastern Japan, you can enjoy pheasant dishes in peaceful atmosphere in the mountains.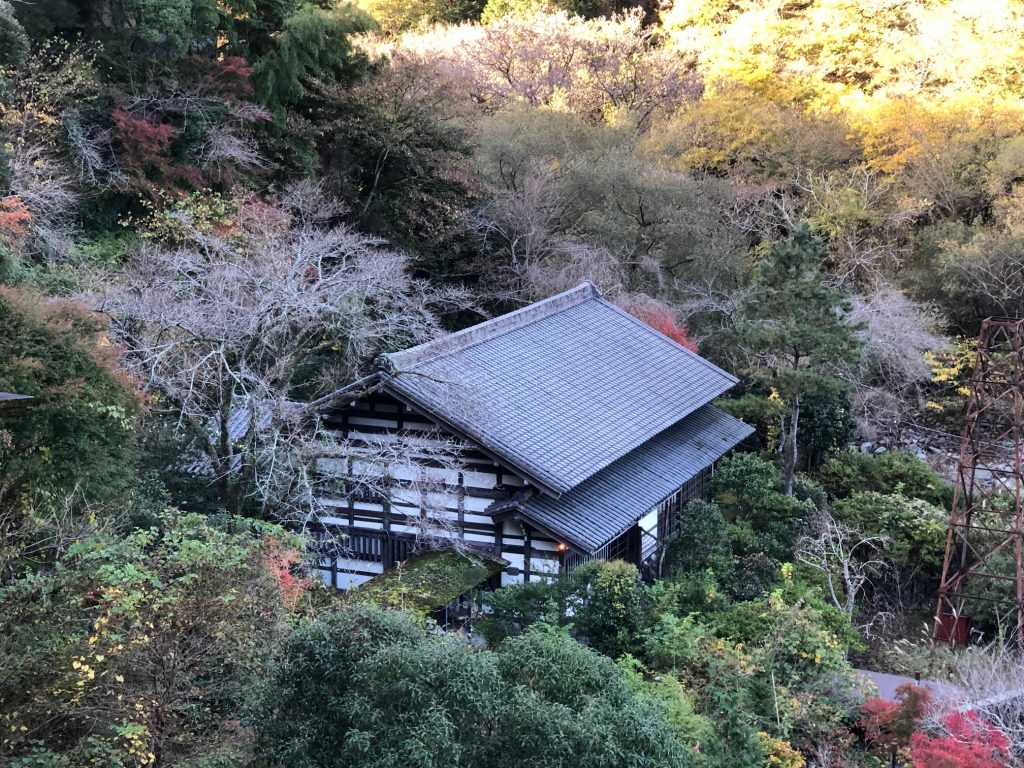 We visited Hoeiso in late November when the autumn leaves are at their most beautiful. Although there were so many tourists around Hakone Yumoto station, around the hotel located in 10 minutes by car from the station, there were only the guests of the hotel.
The dinner of the hotel was a full course of pheasant dishes. It included a hot pot of pheasant, sashimi(raw pheasant), etc. But my favorite was grilled pheasant. It was very tasty and didn't have bird smell at all. And it matched with local sake as well!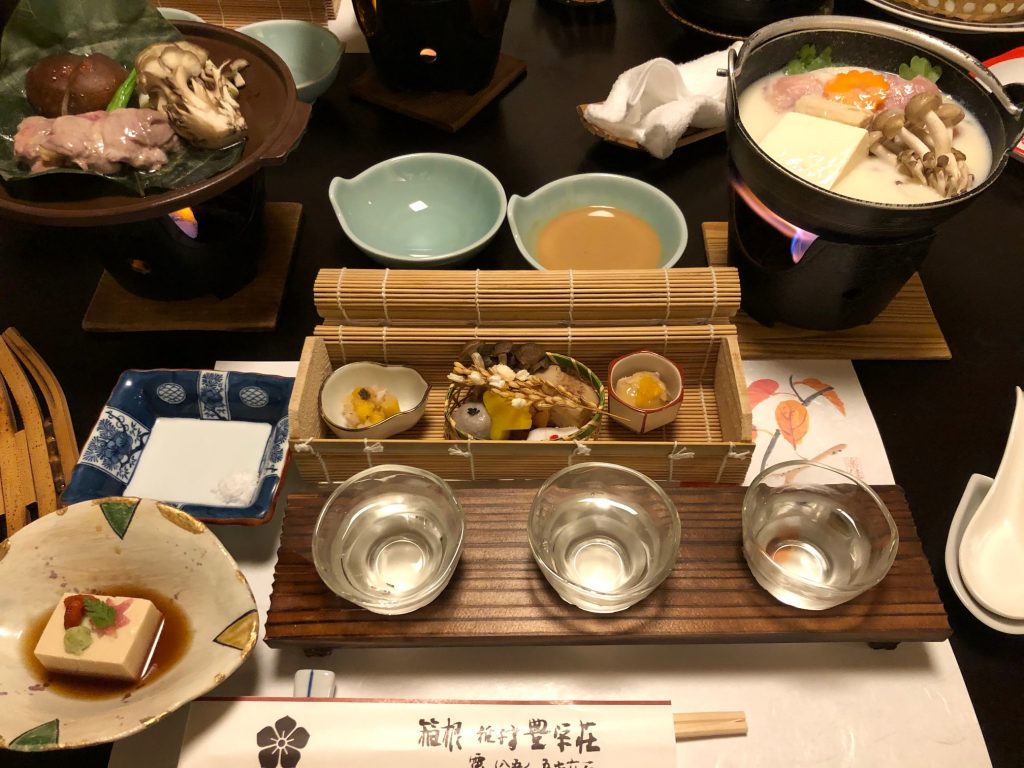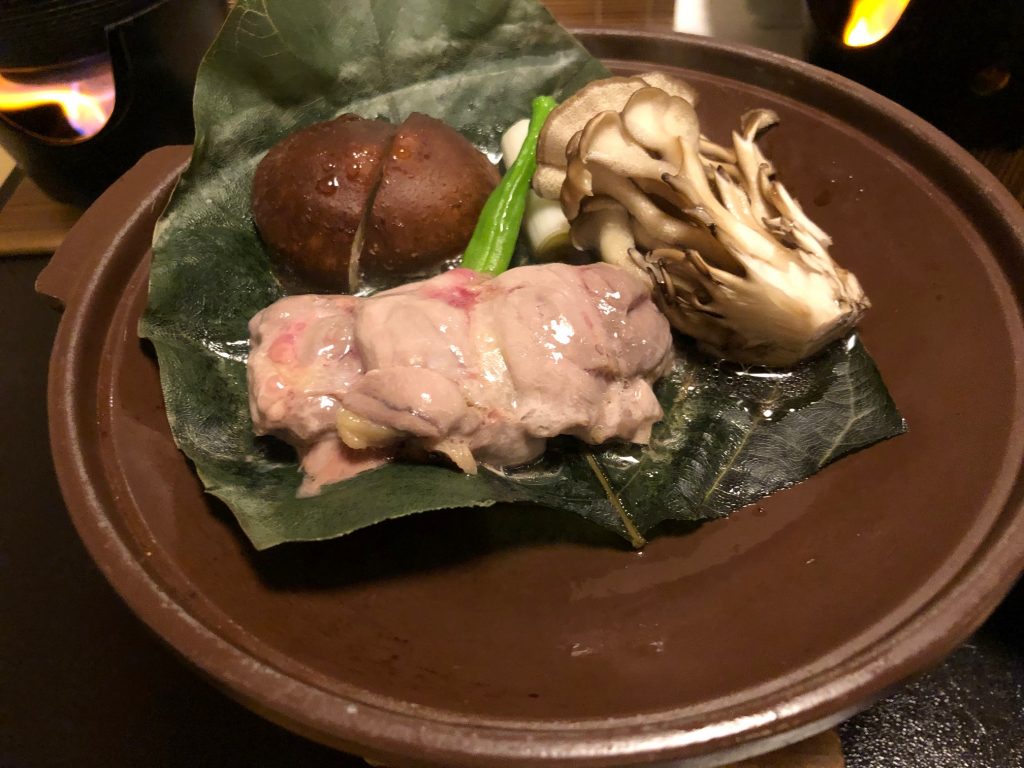 After dinner of course we could enjoy hot spring. They had a large bath and a small open-air bath. And we could reserved the open-air bath for only us for 30 minutes. Many stars and sound of a stream along the bath made us more relaxed.
In Japan due to COVID-19 tourism industry suffers much. Although a governmental campaign "Go To Travel" tentatively increased tourists in many sightseeing spots in Japan, the third wave of COVID-19 in Japan might stop such a movement in near future. We really hope attractive small hotels such as Hoeiso can survive through the difficult time of COVID-19.