Our current home is close the areas called "Yanesen", a set of three smaller areas, Yanaka, Nezu and Sendagi, which is one of the most popular areas in Tokyo for foreign visitors.
And Nezu, one of Yanesen areas, is famous for a shrine, Nezu shrine, as well as a traditional shopping street. In April, Nezu shrine has the Azalea (Tsutsuji in Japanese) festival to celebrate full bloom of Azalea in the shrine.
The shrine says that it was established 1,900 years ago by Yamatotakeru-no-Mikoto, who is one of the legendary heroes in Japanese myth. But current main buildings were built in the early 18th century and they are well preserved. Japanese people, as they do in other places, make a long line and wait in a long time in order to come to the front of the main building and pray for the gods.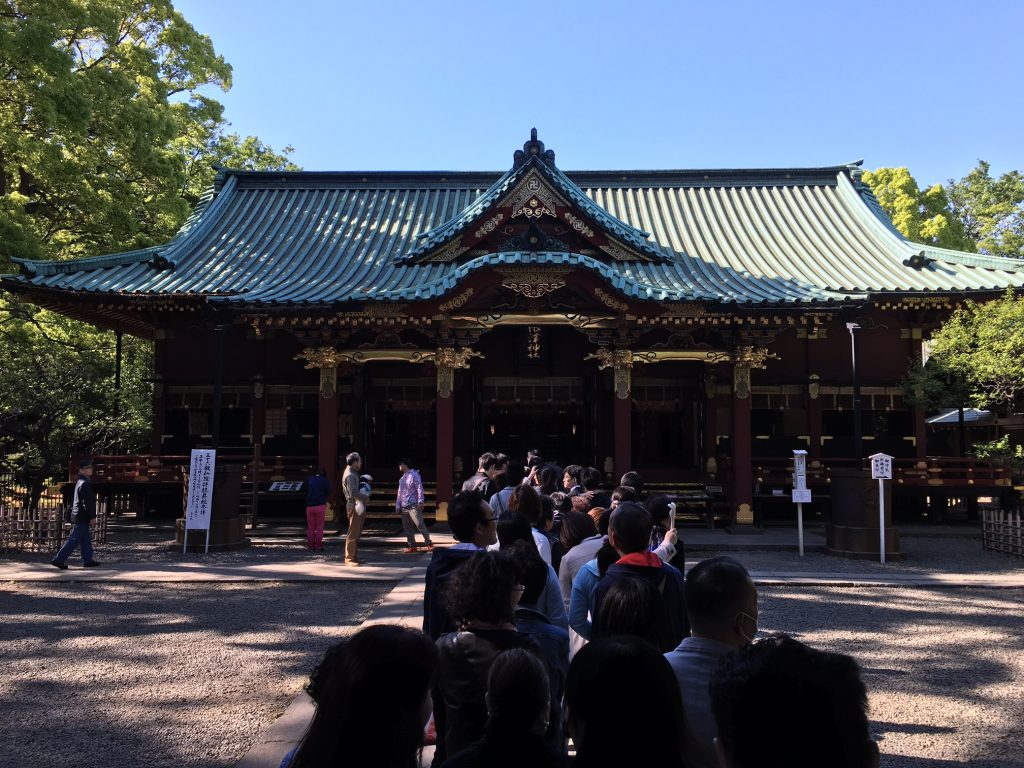 And in April the shrine has the biggest number of visitors who come to see the Azalea festival. In the shrine there are approximately  3,000 azalea with 100 different kinds in full bloom.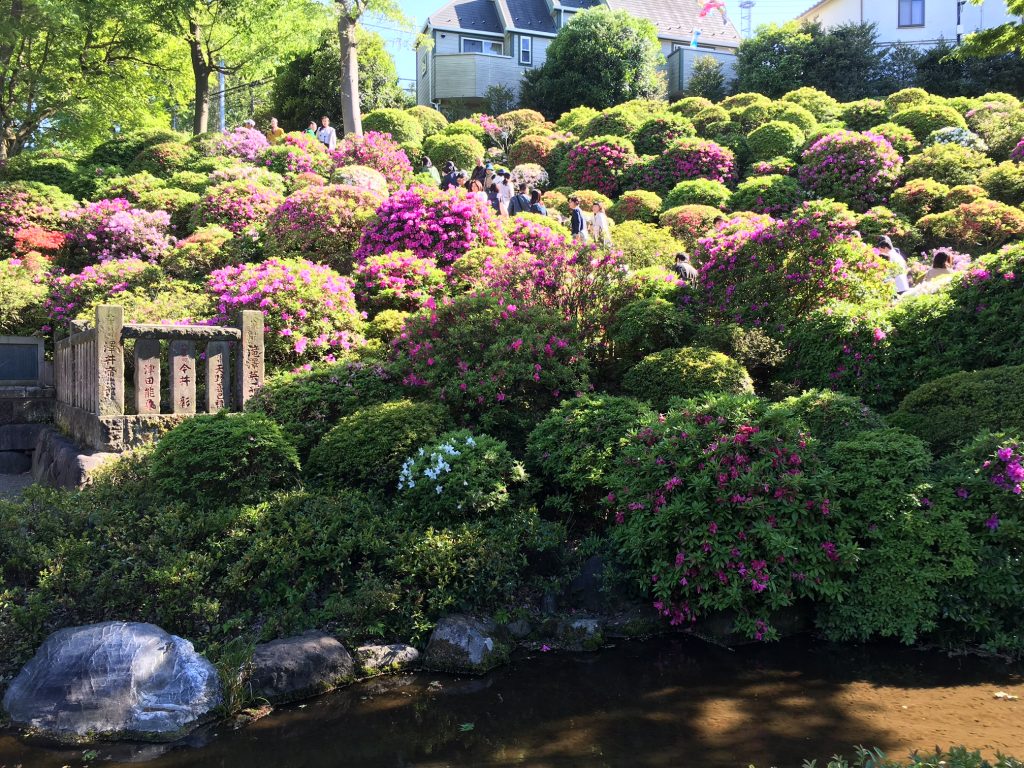 For Japanese azalea blossom is one of the common flowers we can see everywhere. when we were children, in spring one the way to school we used to pick up azalea blossoms and suck sweet nectar from the flowers. But, even though azalea is so common for Japanese, we didn't know azalea has so many different kinds.
We thought the color of azalea blossom is pink. However in the festival there are many other colors of azalea such as white, dark red, purple.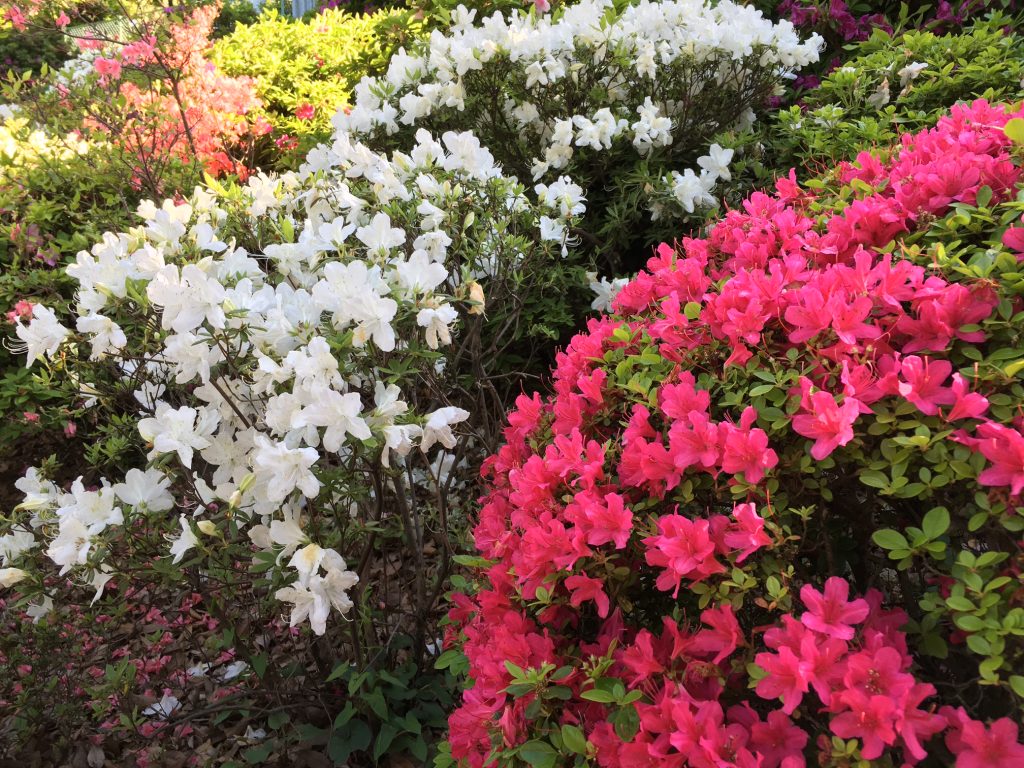 We thought the flower which represents April in Japan should be cherry blossom, but after the festival we cannot ignore azalea blossom as another flower of April. Furthermore like cherry blossom azalea matches Japanese traditional buildings.