Atami is one of the traditional holiday resorts for Japanese in 1 hour distance from Tokyo by train. It's warm all year round. It has a beautiful beach. And you can enjoy nice views of Suruga bay and Mt. Fuji.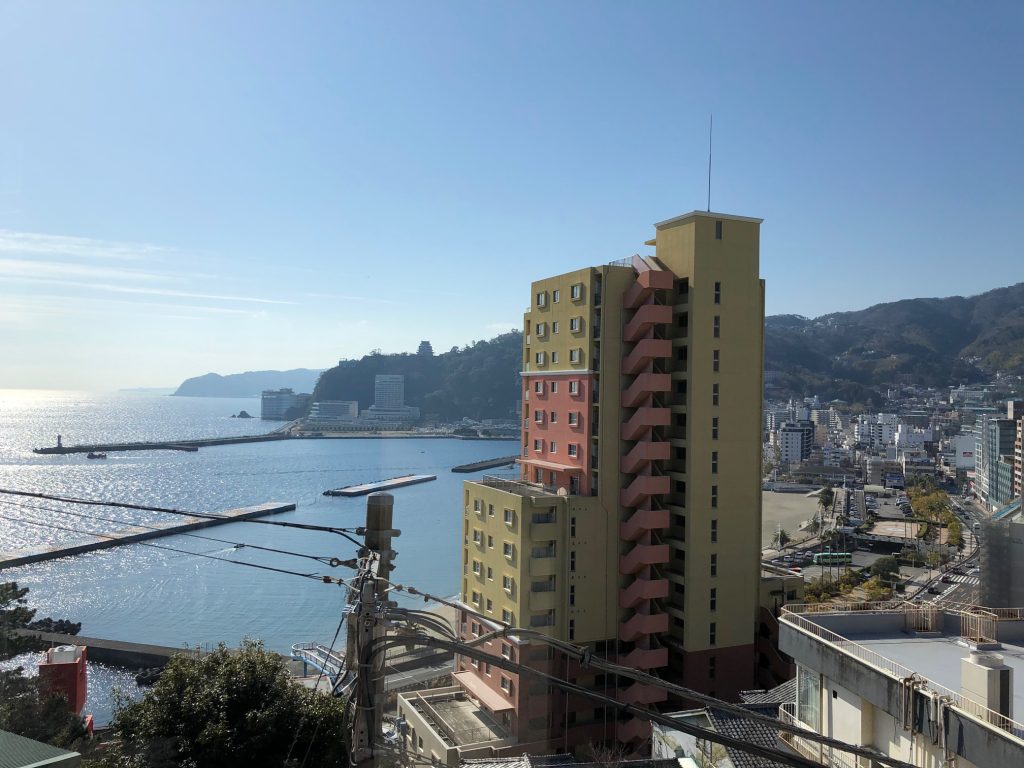 Atami's highlight is hot spring(onsen in Japanese). Each hotel has its own hot spring. The water of hot springs in Atami is rather clear, so hot springs there are easy to try for onsen beginners. And for families with small kids like us, some hotels provide private hot springs inside rooms.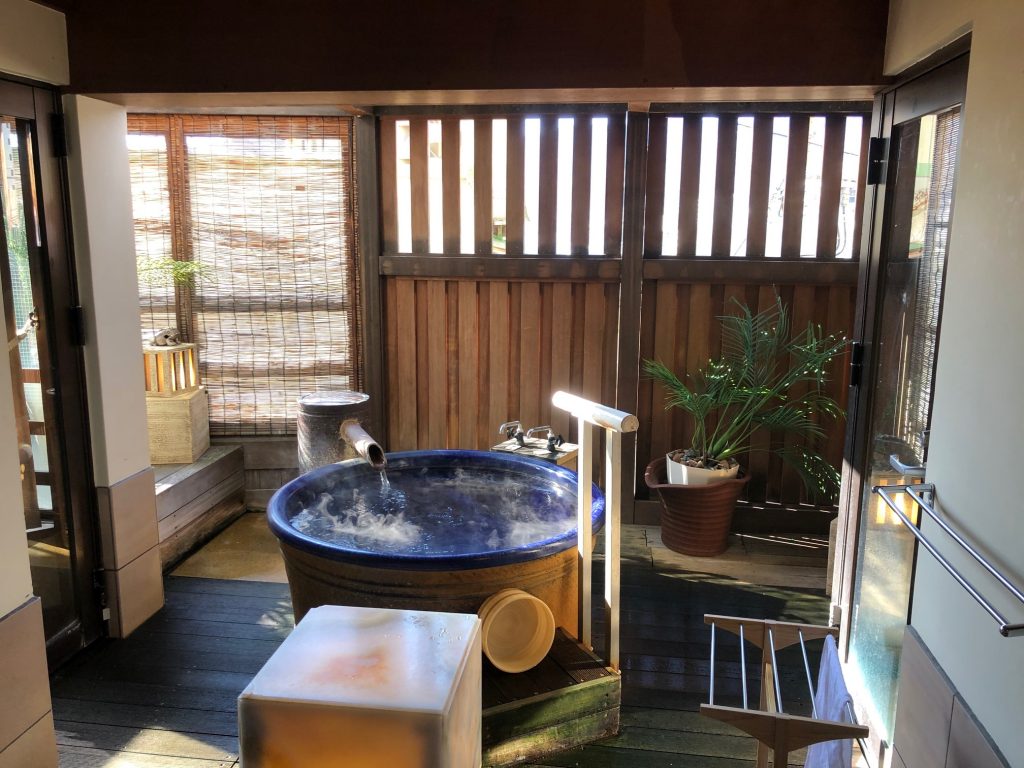 Recent years Atami is popular for foreign tourists as well. However, due to Novel corona virus, nowadays foreign visitors, especially visitors from China, are much less than usual.
Now on this blog I want to introduce an event of Atami which can be enjoyed only in this season in order to attract more foreign tourists again to Atami.
That's cherry and plum blossom festivals in Atami.
In eastern Japan, cherry blossom (sakura in Japanese) becomes in bloom in late March or early April. However cherry blossom in Atami becomes in January and it remains in bloom for more than 1 month, much longer than regular cherry blossom.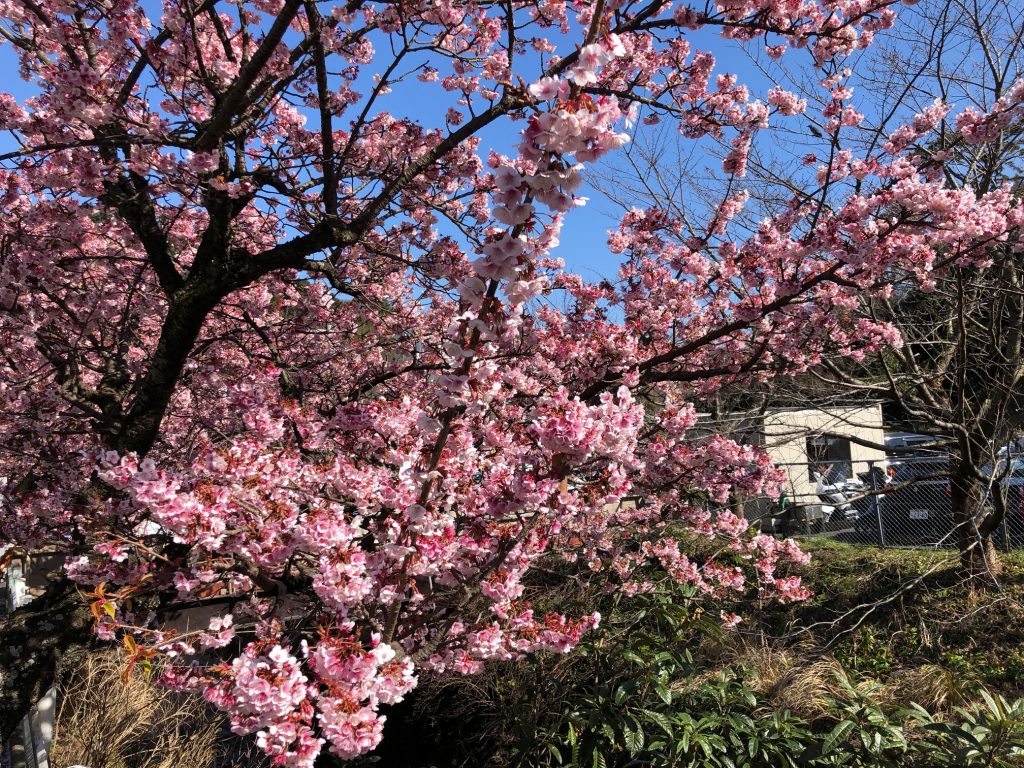 The flower in February in Atami is not only cherry blossom. You can also enjoy plum blossom. In Atami plum park close to Kinomiya station there are 472 plum trees. Since the trees include 59 kinds and each kind becomes in bloom in different timing in November to March, you can enjoy different beauty every time.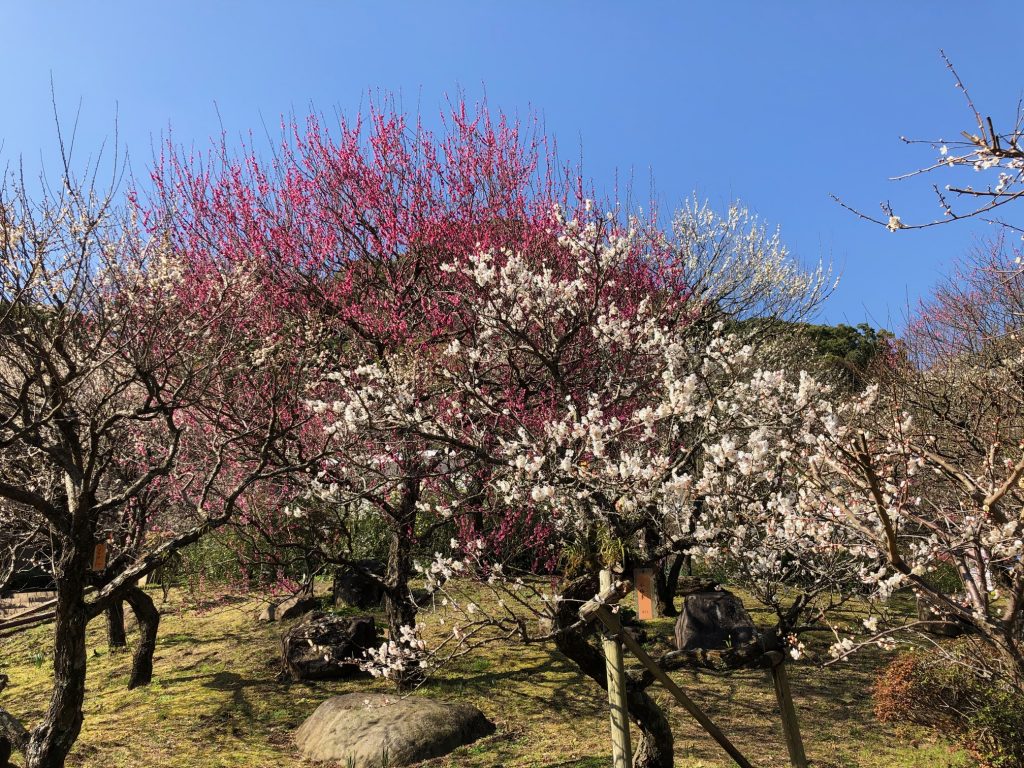 I feel sorry that foreign tourists tend to avoid trips to Japan due to concern on Novel corona virus. I hope they will come back before the flowers fall.