Tadao Ando is one of world famous Japanese architects. However do you know how he got his own style of architecture?
Tadao Ando, born in Osaka Japan in 1941, at first became a professional boxer when he was a high school student. At the same time he learnt architecture on his own. When he was at 24 years old, he traveled many countries in Europe, Asia, Africa and America. And on one day during such a travel,  he reached to an idea that a life is to fight and to stick to the value he believe in. After returning to Japan, he started his career as an architect and as an "urban guerrilla".
Roppongi is an area of Tokyo where there is one of buildings designed by Tadao Ando. 21_21 DESIGN SIGHT (a photo below) designed by Tadao Ando was built in 2007 as a facility specialized for design.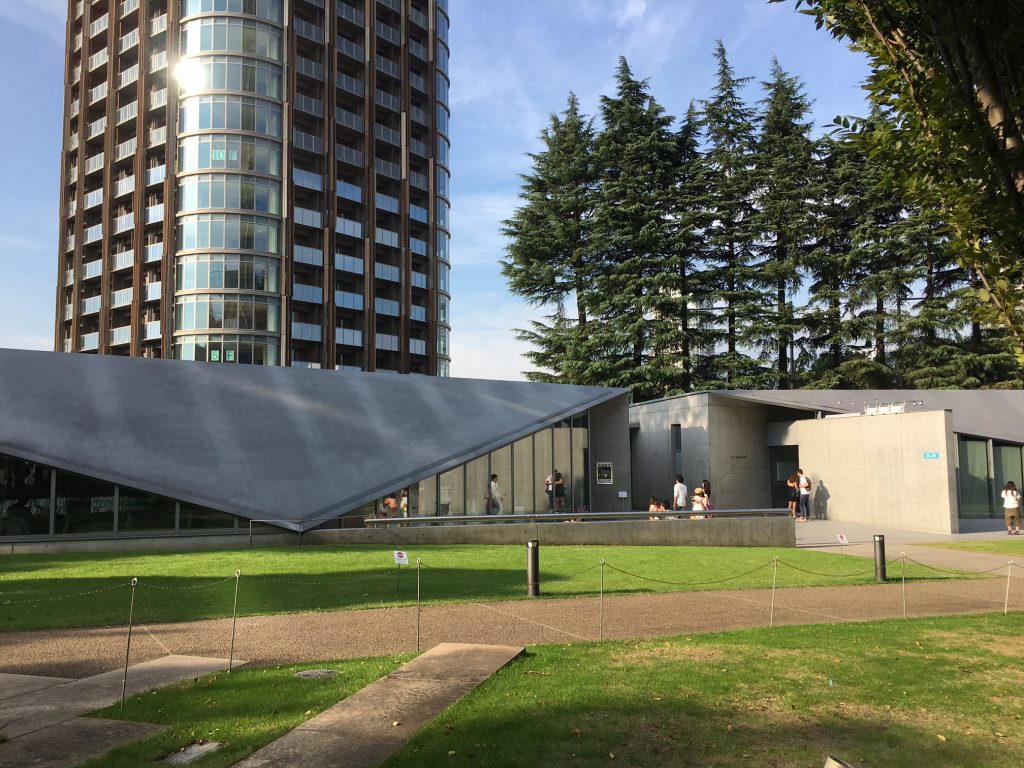 His design is well known as exposed concrete and frequent use of geometrical patterns. In this 21_21 DESIGN SIGHT big triangle eaves well show his features.
Now in the National Art Center in Roppongi Tokyo they have an exhibition of architectures by Tadao Ando. It shows a lot of drawings, models and other resources of his architectures. But the highlight of the exhibition is that they reproduced his masterpiece, Church of the Light in a site of the museum.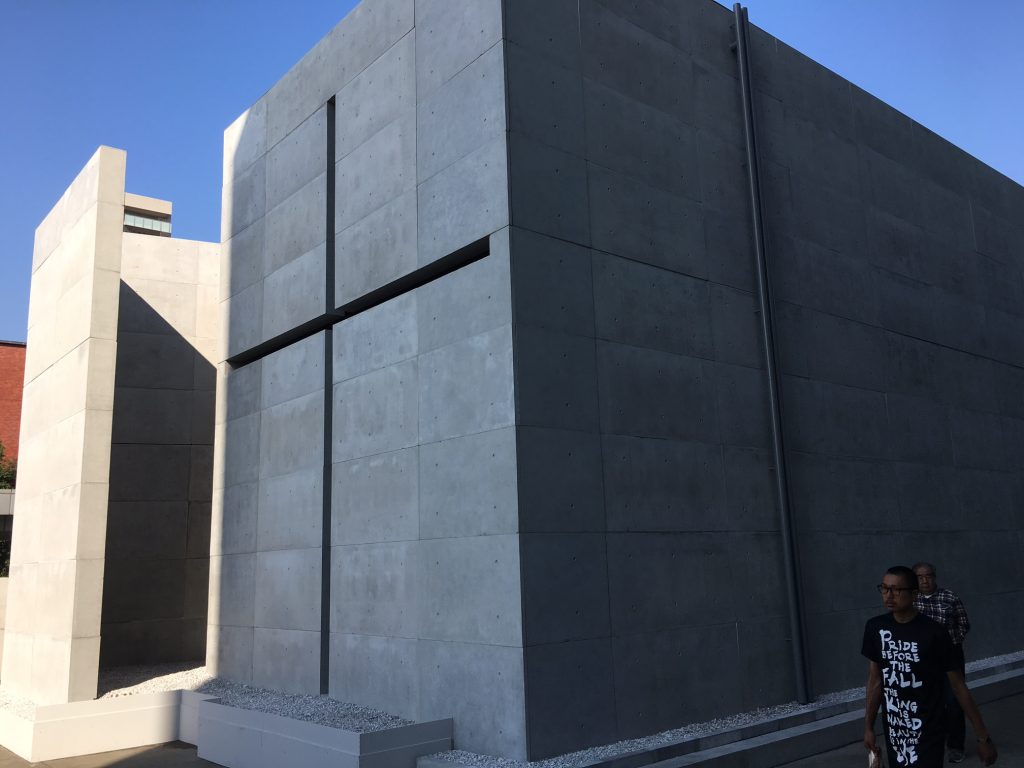 Church of the Light was built in Osaka, Japan as a Christian church in 1989. Although it's a very simple design, we cannot forget it once we see the cross expressed by its slit window at the bottom of the building. It also well features Ando's peculiar design of exposed concrete.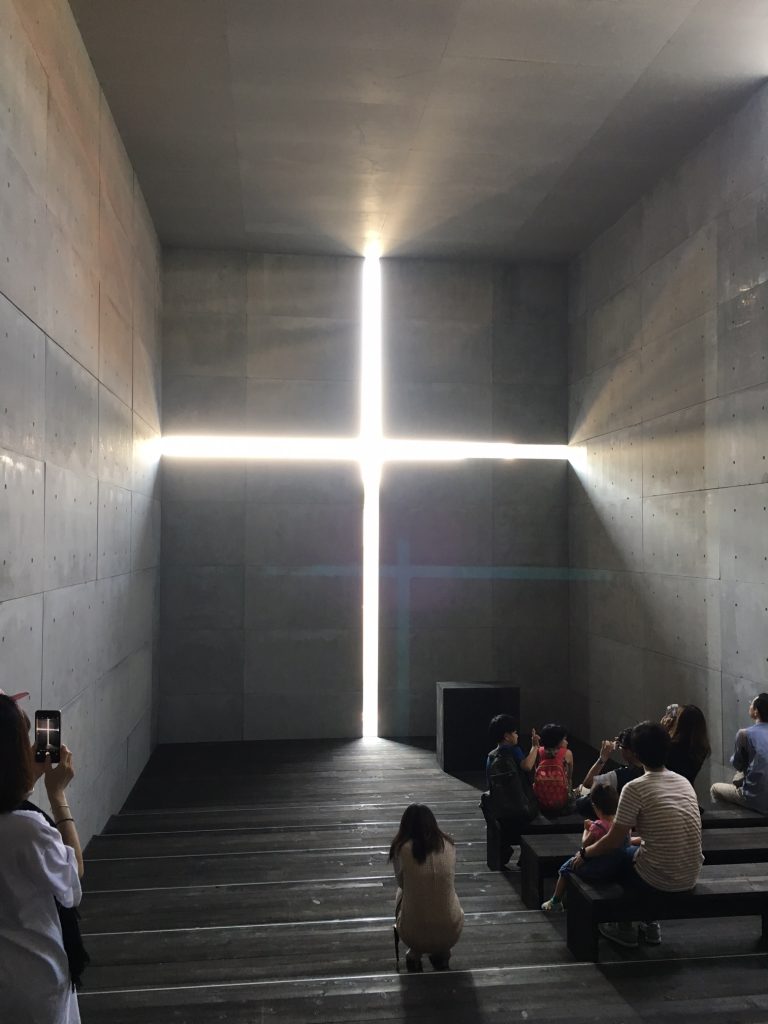 Now there are architectures designed by Tadao Ando not only in Japan but also all over the world. And our second home, Texas also has one. In Fort Worth TX, there is Modern Art Museum of Fort Worth as a museum with a lot of masterpieces of American modern art in the 20th century. The exposed concrete of geometric Y shape designed by Ando perfectly matches with water in inner court and create a home of  these masterpieces.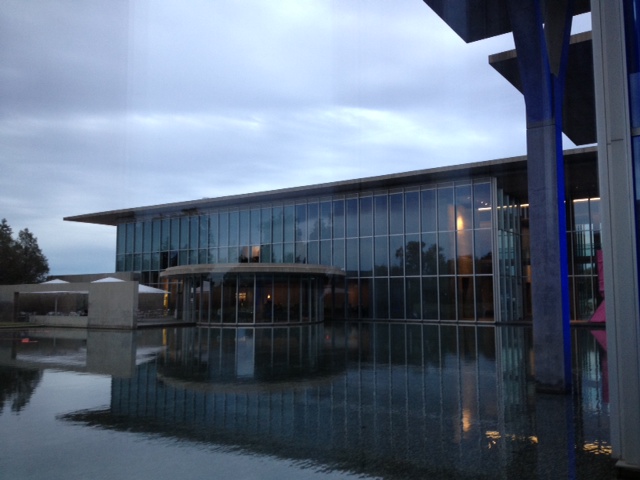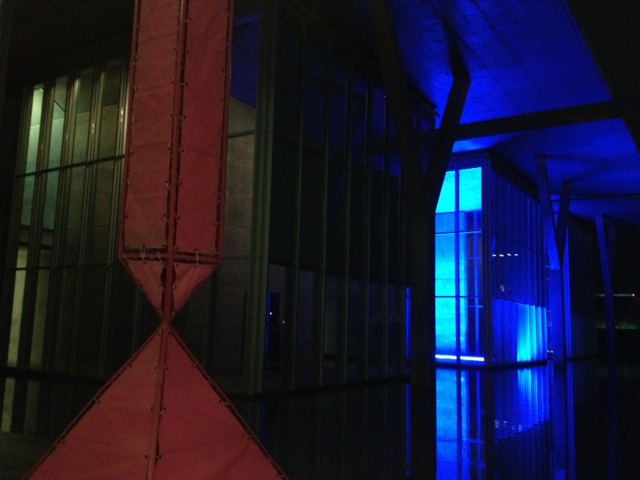 Indeed there are a lot of architectures designed by Tadao Ando in Japan. When you see a building of exposed concrete, it might be another masterpiece of him.