In Japan there are several historical cities registered to the World Heritages of UNESCO such as Kyoto, Nara. You can see wonderful temples and shrines there. However, since these cities are located inland, they are not good places to eat fresh seafood. In this sense, Kanazawa in Ishikawa prefecture is an unique city where you can enjoy both great historical sites and wonderful fresh seafood at the same time.
In the 16th century, a famous Samurai, Toshiie Matsuda supported his Shogun, Nobunaga Oda and showed great performance in many battles. As the result he got his territory in northern coast of the main island in Japan including Kanazawa city.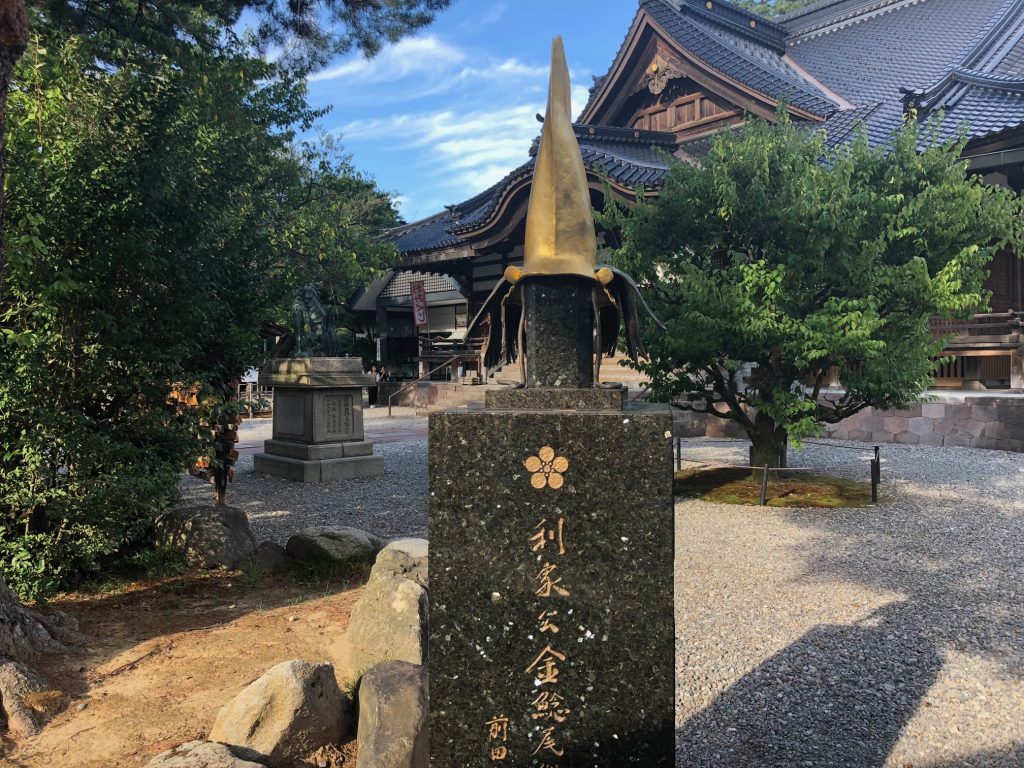 And in Edo era, in the 17th to 19th centuries his descendants as lords of the land had been developing their territory and created the most prosperous area in Japan at that time.  Its richness was called as "Kaga Hyakuman-goku" which means they produced a lot of rice in the land. With wealth from big rice production they had been making one of three famous Japanese gardens, Kenrokuen for a long time.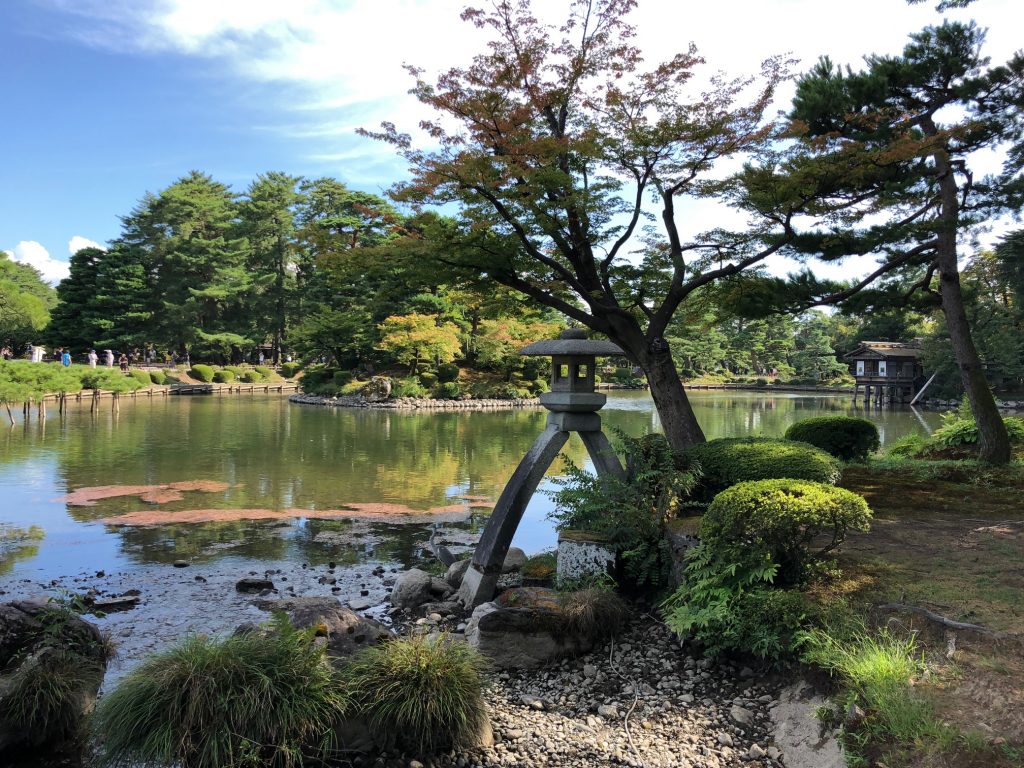 In Kenrokuen different aspects of Japanese garden coexist and create significant beauty as a whole. The garden was awarded with three stars by Michelin guide.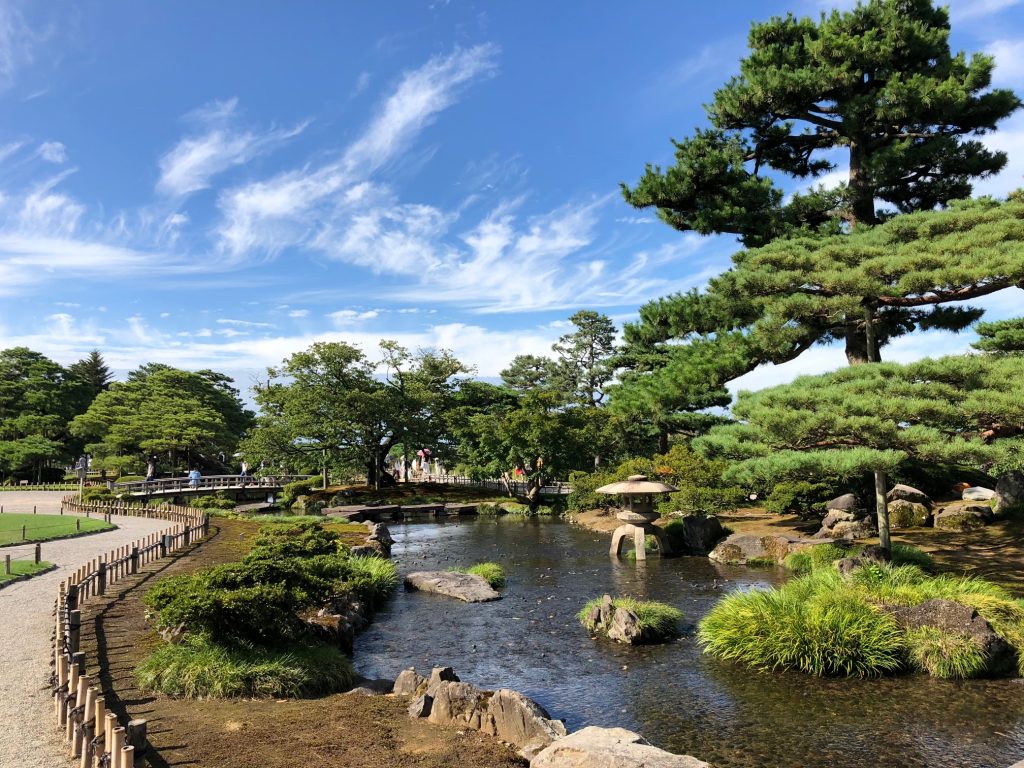 Their wealth also allowed people there to keep a luxurious industry. While in Edo era gold leaf production was prohibited outside Kyoto, workmen in Kanazawa had kept its technique of gold leaf production through three centuries of Edo era. And now Kanazawa still has approx. 98% share of gold leaf production in Japan.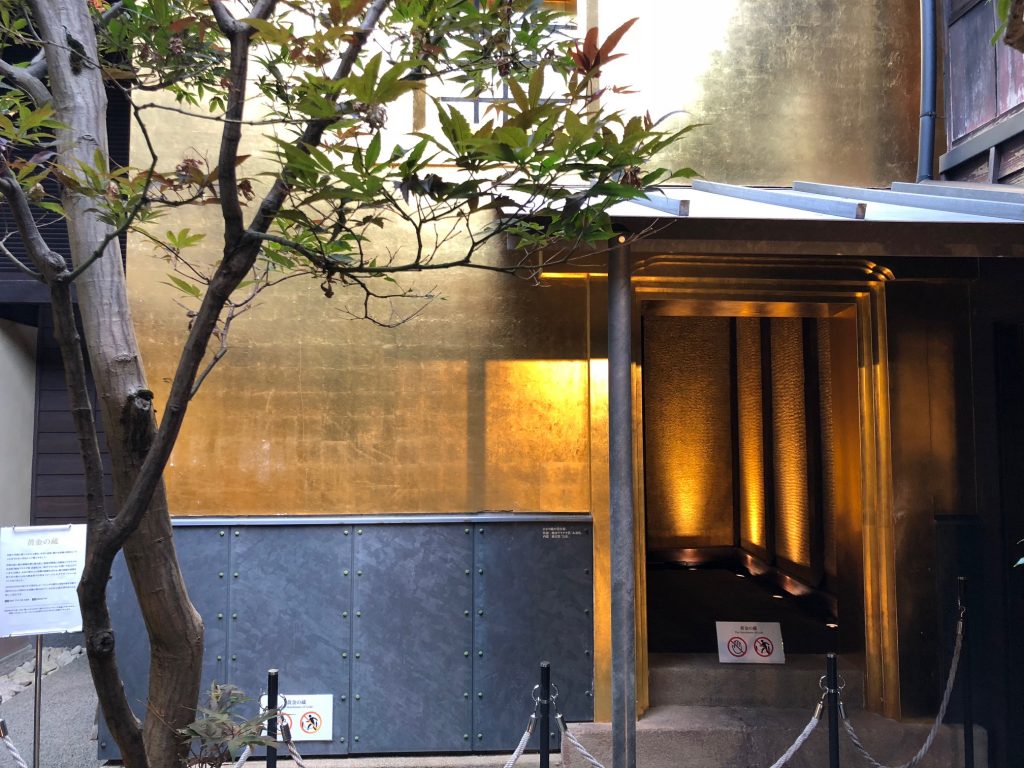 However, long history with luxurious culture is not an only attraction of Kanazawa. Located close to the sea of Japan, you can enjoy very fresh seafood. While Tokyo is famous for long history of sushi cooking, Kanazawa has a different style of sushi cooking and there are a lot of good sushi restaurants there as well.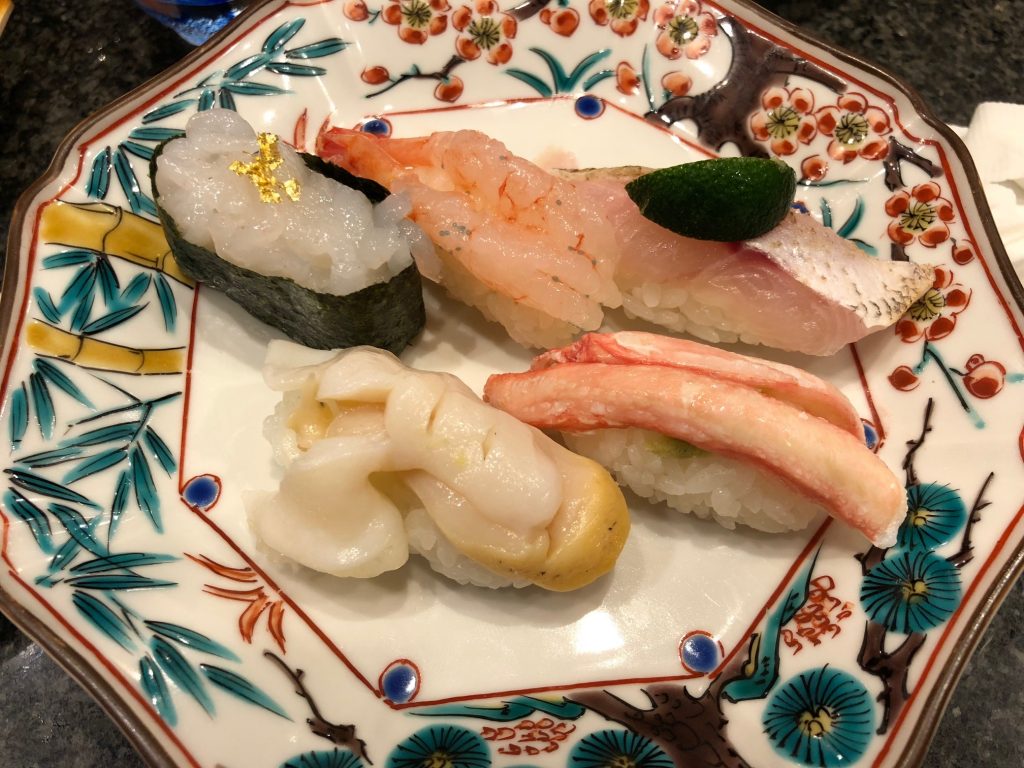 Sushi is served on plates of Kutani ware, local pottery. And kinds of fish in the sea of Japan are different from those in the Pacific Ocean. Especially Nodoguro, rosy sea bass in Japanese is so delicious that the fish is considered as a symbol of seafood in Kanazawa.
In the past it was not convenient to go to Kanazawa from Tokyo. But since Hokuriku Shikansen, bullet express train from Tokyo to Kanazawa started operation in 2015, now you can arrive at Kanazawa from Tokyo for 2.5 hours.
If you want to enjoy both traditional cultures and seafood in Japan, why don't you visit Kanazawa?