Hakone is one of the most popular sightseeing places in Japan. You can go there from Tokyo in 2 hours by the express train and enjoy hot springs, active volcano, museums and nice view of Mt. Fuji. However, the problem is that too many tourists come there in peak seasons. You might need to wait for more than 1 hours to ride on a vehicle. On this post, I explain a tip how to avoid congestion in Hakone.
When you arrive at Hakone Yumoto station which is the entrance of Hakone area, ignoring long lines waiting for a train of Hakone mountain railway or a bus of Hakone mountain bus, you should take a taxi to Lake Ashi. Since it costs approx 4,500 JPY, it's better if you can share the taxi with another group. On the way, you would be impressed with amazing view of Mt. Fuji and Lake Ashi.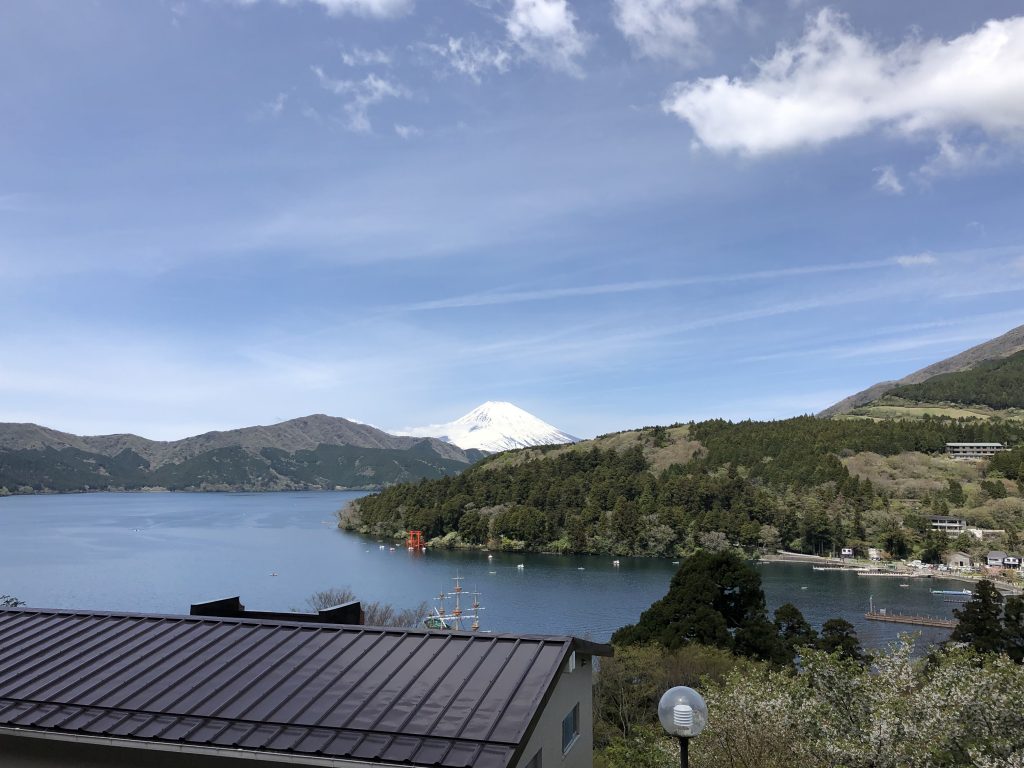 It takes approx 20 minutes by taxi to Lake Ashi. Lake Ashi is a big volcanic lake created by the eruption approx. 3,000 years ago. You can ride on a pirate ship there to make a sightseeing cruise on Lake Ashi. the ships are designed like pirate ships of Pirates of Caribbean. If you have kids, they would be excited.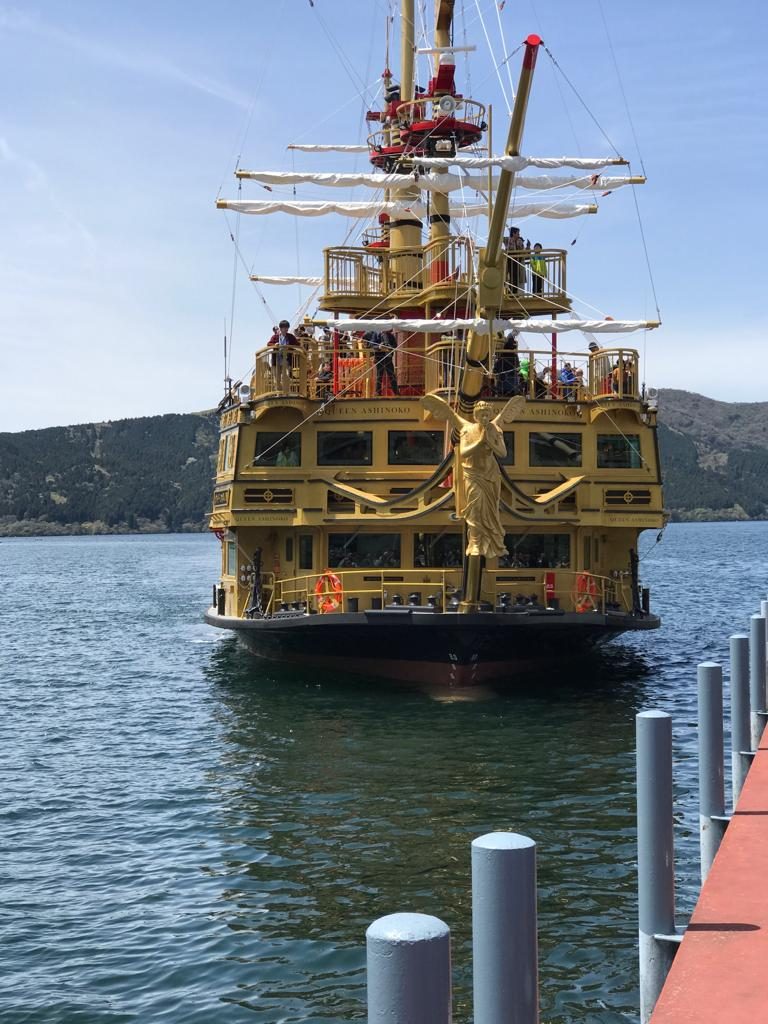 It's an approx. 25 minutes cruise from Motohakone-ko terminal to Togendai-ko terminal. Then you ride on the rope way up to Owakudani terminal, the highest terminal in Hakone area. Since many rope way cars are operated, you don't have to worry if there is a line waiting for the rope way. On the way, you can view down whole Lake Ashi.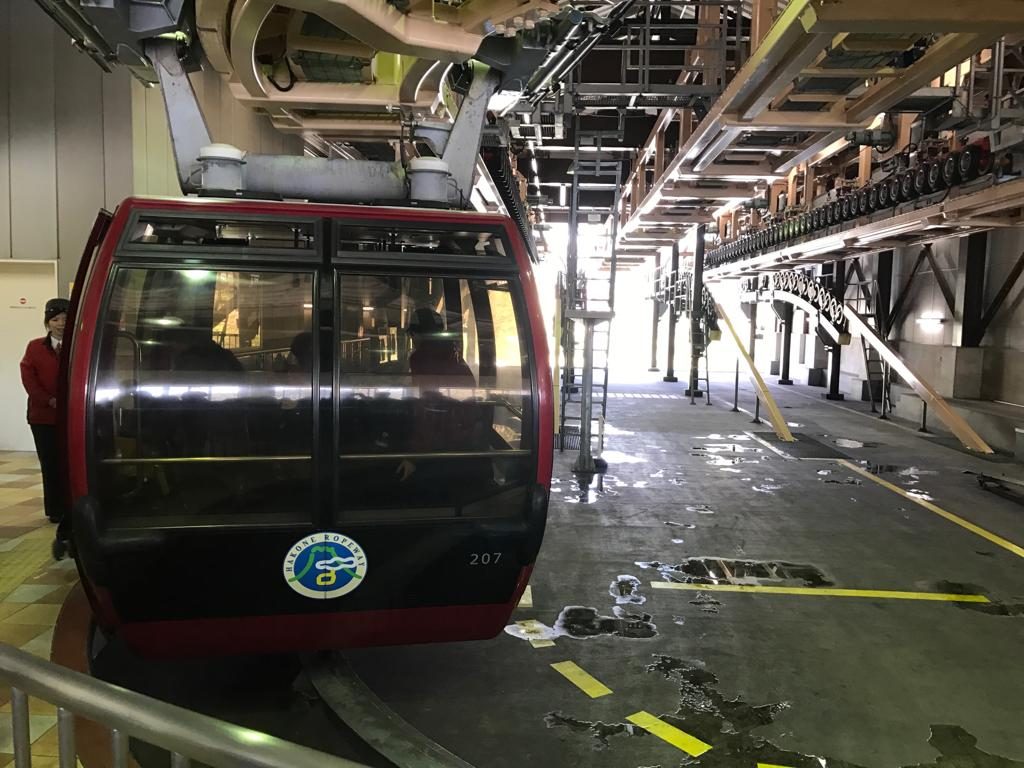 Finally you arrive at Owakudani station. Owakudani is the highlight of sightseeing in Hakone. At first you would be surprised to see volcanic gas strongly blowing out. Due to sulfur included in the gas, the buildings are colored with yellow. And if volcanic activities are too active, you cannot go outside of the station. You should check the activity level before the trip. Also you cannot forget eating black eggs boiled in volcanic ponds.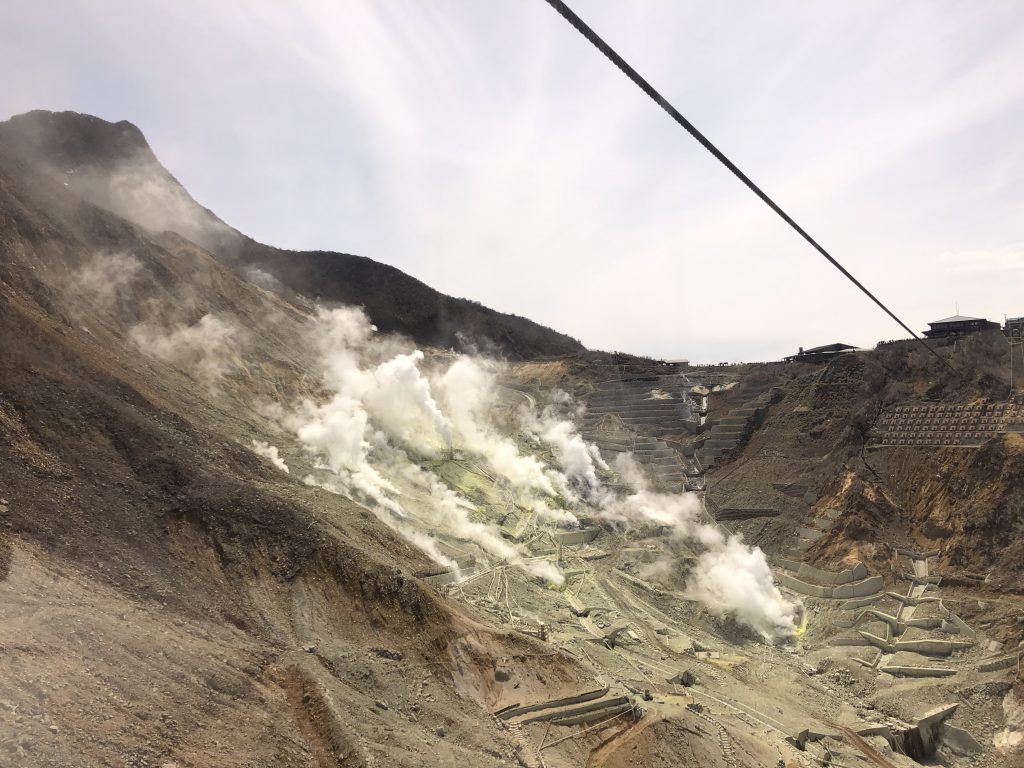 And Owakudani is also the spot where you can have the best view of Mt. Fuji. You might want to go to Mt. Fuji itself. However, it takes approx 3 hours by bus from Tokyo to 5th station of Mt. Fuji, and takes even more in peak seasons due to heavy traffic jam. So it doesn't fit one day trip from Tokyo. More than that Mt. Fuji looks more beautiful when you view from a distance.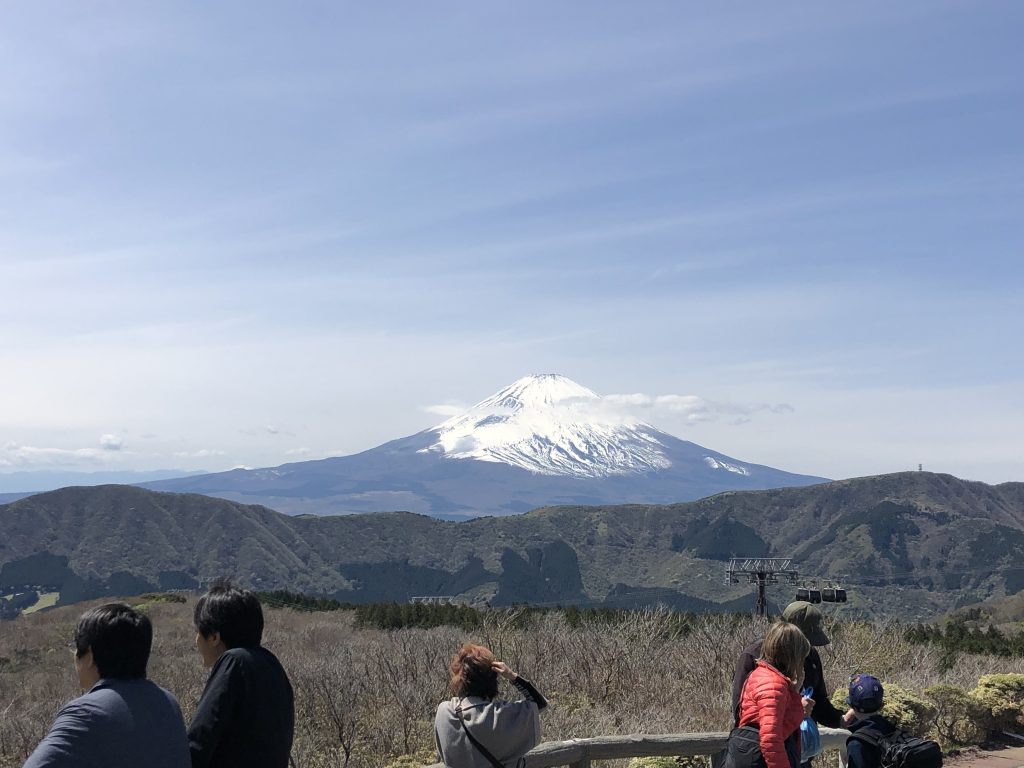 So if you are interested on Mt. Fuji, we recommend to go to Hakone and follow this route to avoid congestion.