Some shrines in Japan are famous for the benefit of safe baby delivery. Since ancient time many pregnant women have been visiting such a shrine at the dog day (in the twelve signs of Chinese zodiac) within their 5th month of pregnancy for safe delivery.
In Tokyo Suitengu shrine is a shrine famous for such a benefit. Unlike other shrines the shrine is covered with concrete walls. So it perfectly fits with surrounding urban environment.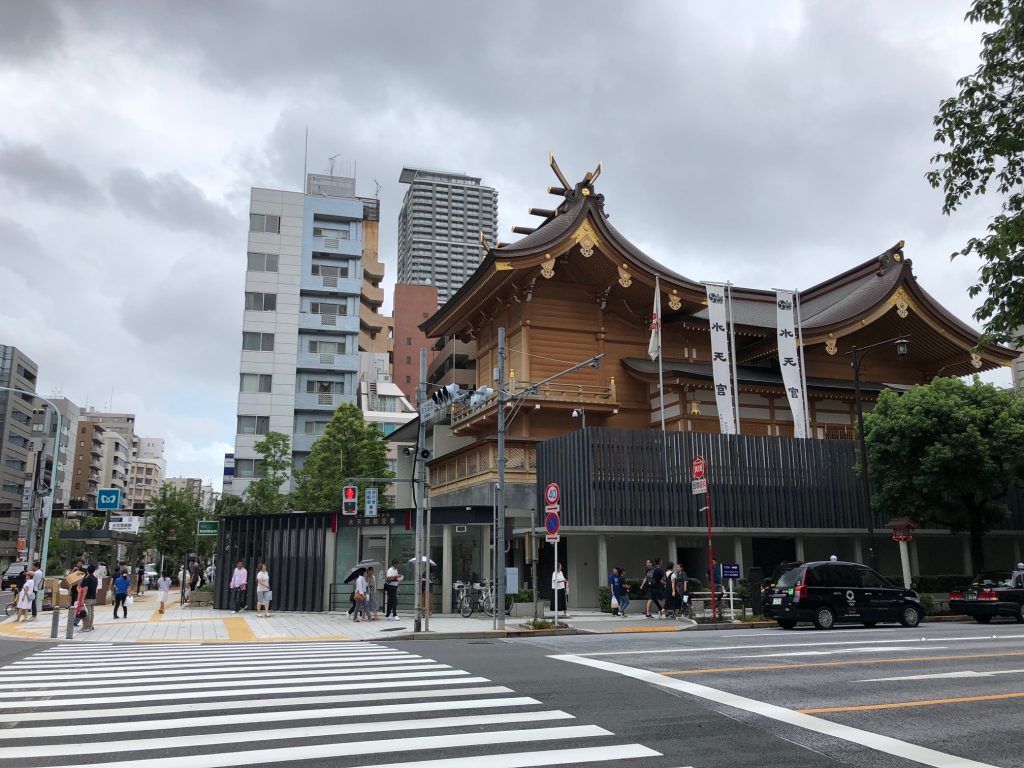 Even though we visited the shrine just after a big typhoon had passed Tokyo with strong wind and rain, there are so many people inside since it was the rare dog day on Sunday.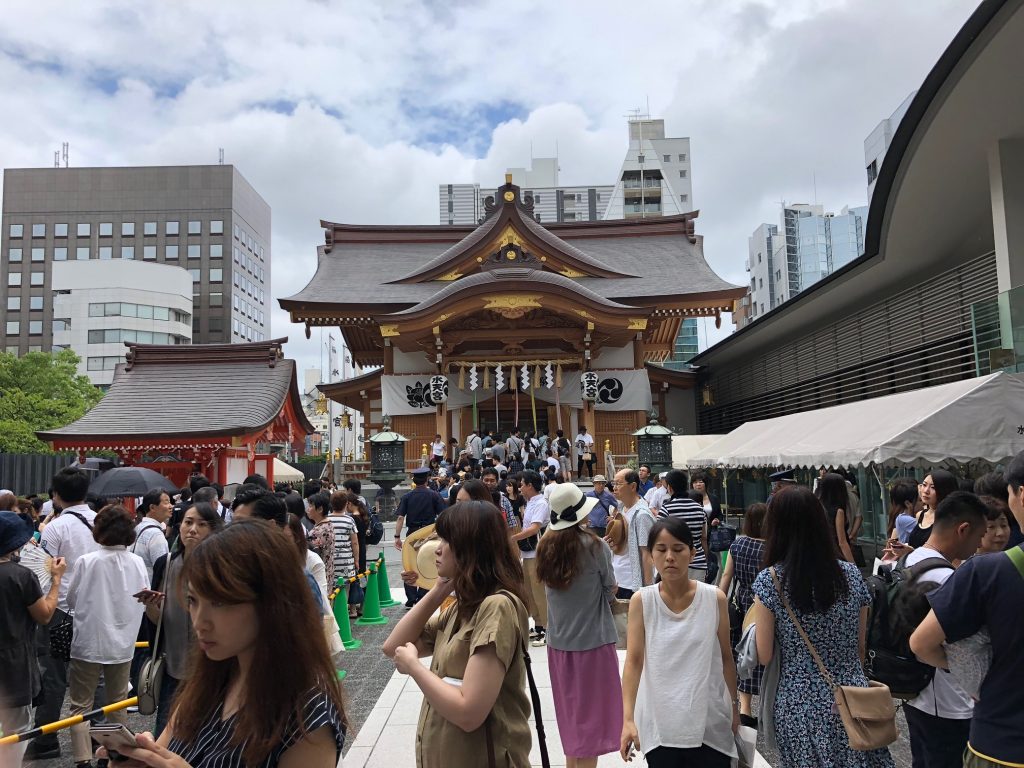 In order to handle so many people in the shrine the procedure to pray is very systematic. After we paid prayer fees, we could wait in the waiting room air-conditioned well. And we could find our turn in the TV screen on the wall. It helped us who came to the shrine in extreme hot summer.
The prayer at the dog day is not an only famous stuff in the shrine. There is also a popular pair of statues of a mother dog and a child dog surrounded by 12 small hemispheres representing the twelves signs of Chinese zodiac. It is said that women may be able to get pregnant when they touch the hemisphere representing their own sign.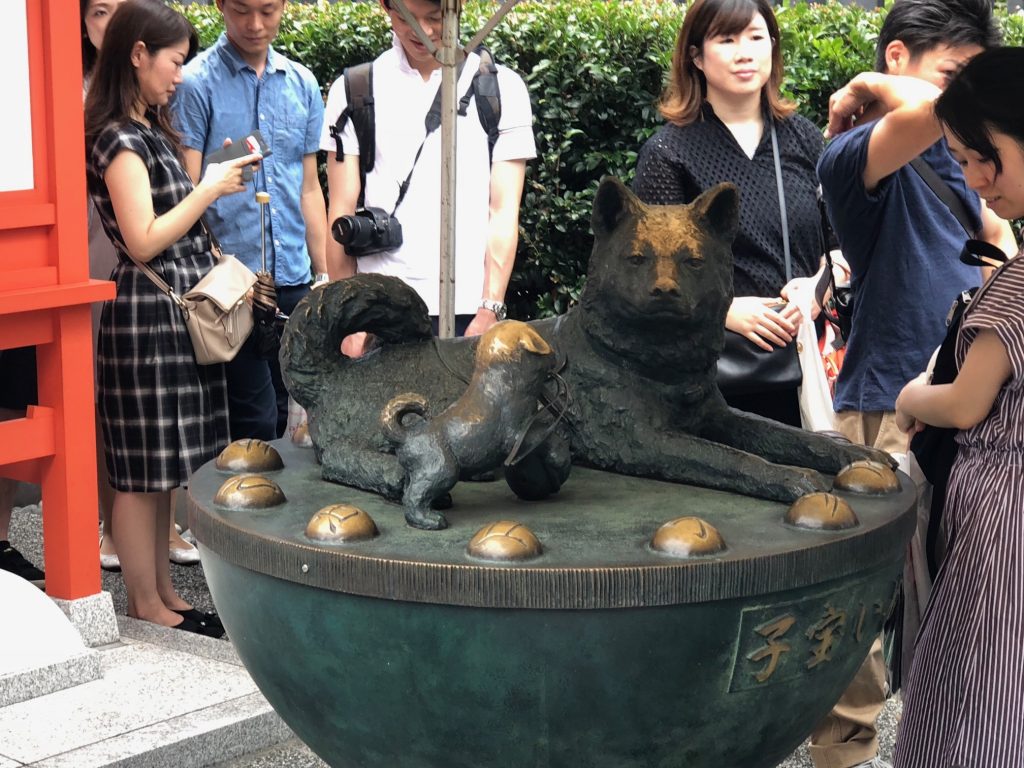 In Japan worldly benefits prayed in shrines still take deep root among ordinary people.