It's one of highlights of travels when you walk through trails which are conditioned well in nature or in a country side. However, in Japan, a railway company, Japan Railway East provides events named "hiking from stations" on which we can enjoy exciting urban trails in Tokyo. And this weekend they provided the trail from Nippori station close to our house. Now let's walk through the trail together!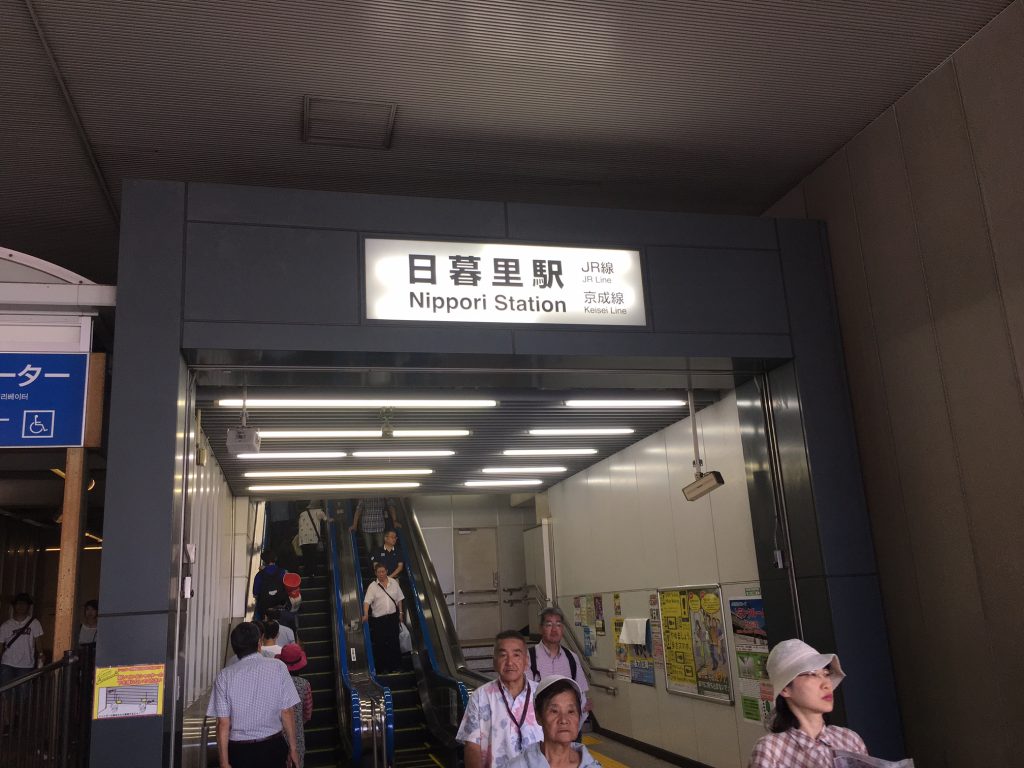 After we left Nippori station, we headed to the east to Nippori Fabric Town. For those who like sawing, Nippori is well known as a center of small fabric retailers.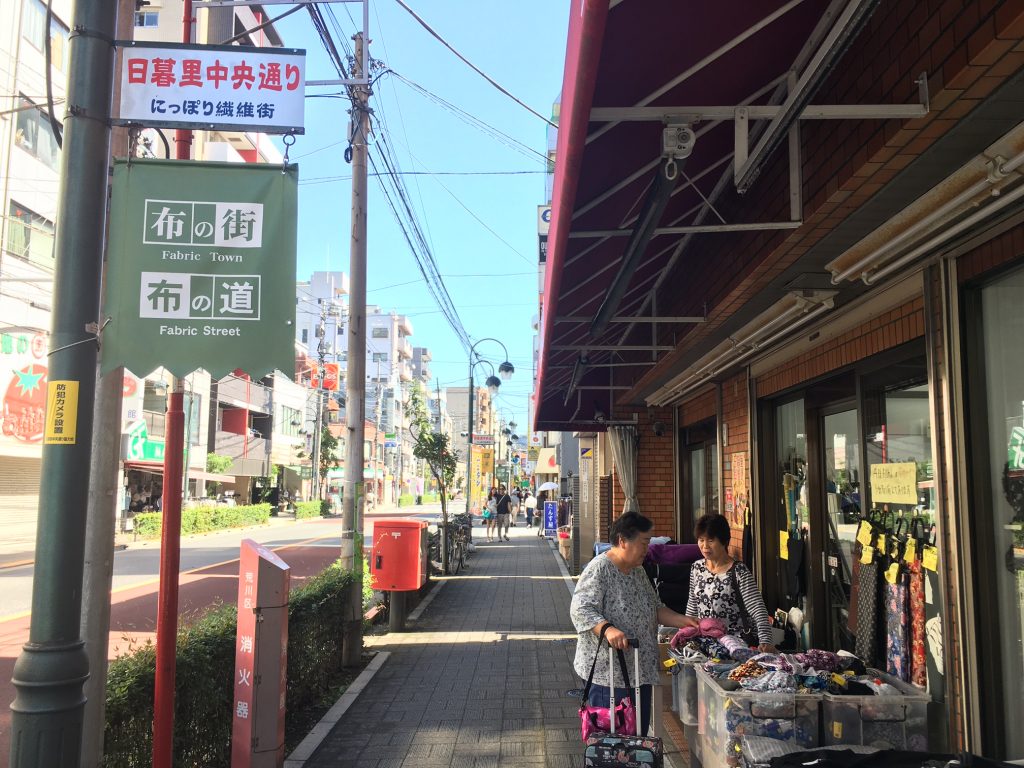 Then we went down to the south through Yanaka cemetery and several temples up to Ueno park. Ueno park is a huge park where there are several museum and a zoo. But one of these museums, National Museum of Western Art, attracted big public attention last year since it was registered to UNESCO World Heritage, as one of masterpieces build by a French architect, Le Corbusier.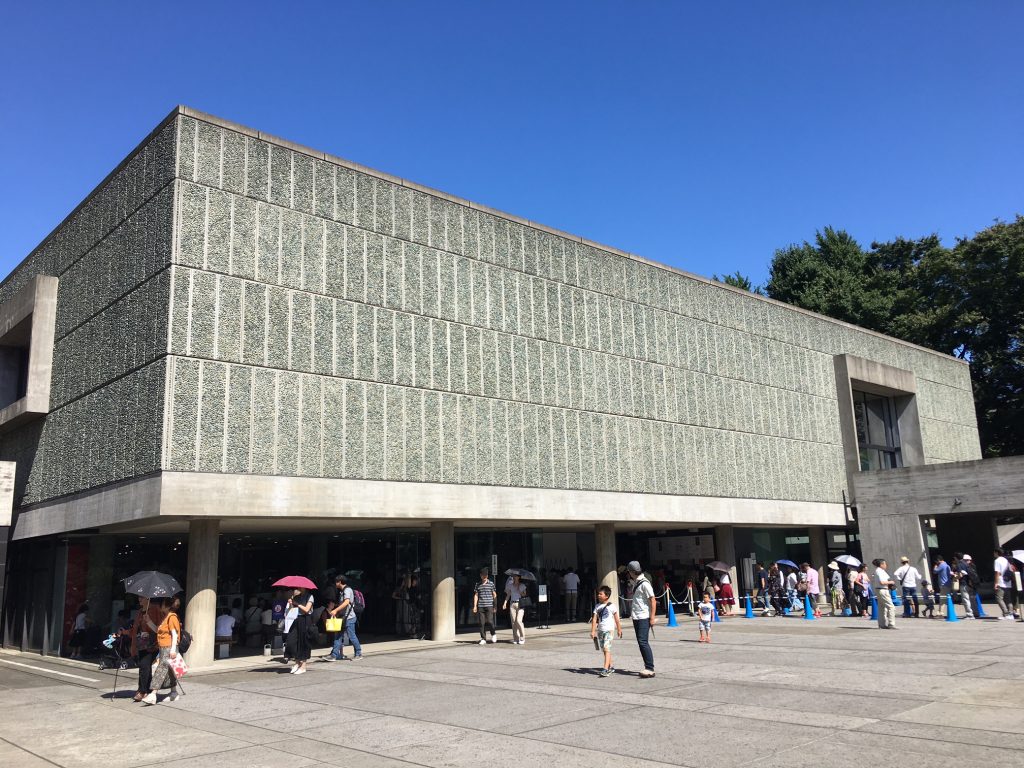 We turned to the west for a while and came to Shinobazu Pond. The area including Ueno park and this Shinobazu Pond was parts of Kanei-ji temple 's land in Edo era from the 17th to mid 19th century. When Edo Shogunate started at the beginning of the 17th century, they tried to build a center of Buddhism corresponding to Enryaku-ji temple and Biwa-Lake in the Western Japan. Now in the 21st century well grown lotus leaves shows the beauty of Buddhism culture.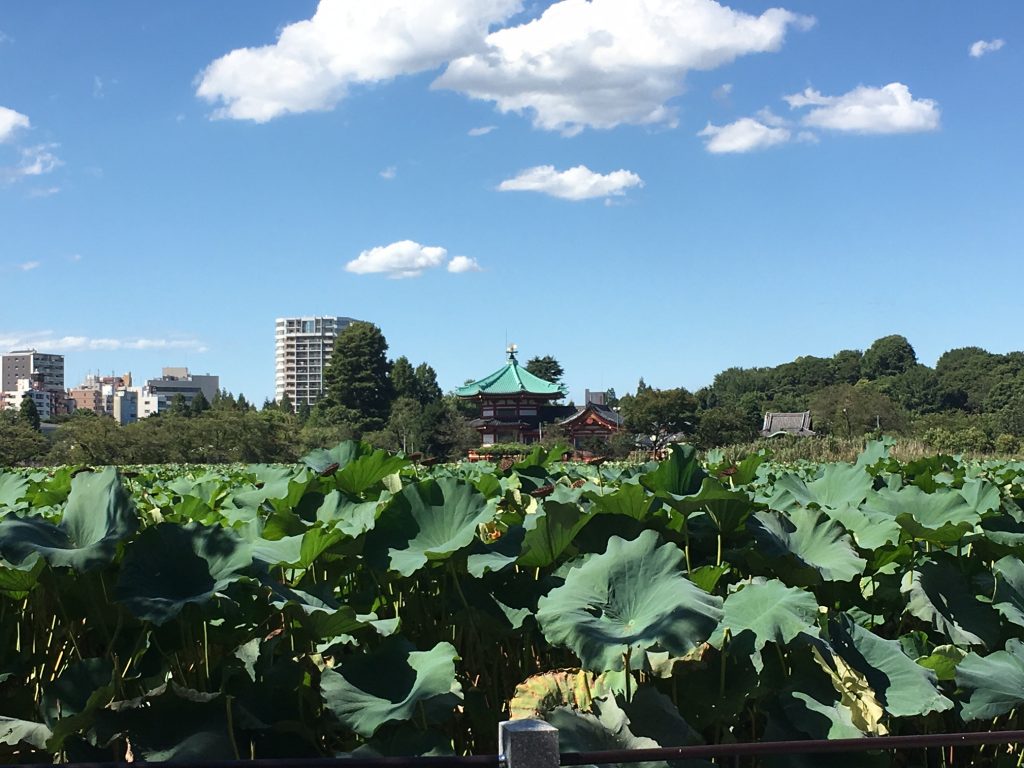 When we came west up to the corner of Tokyo University, we turned to the north and walked along the wall of the university. In 10 to 15 minutes we arrived at Nezu shrine. As I introduced in this blog in the past, Nezu shrine is famous for azalea flower in bloom in April.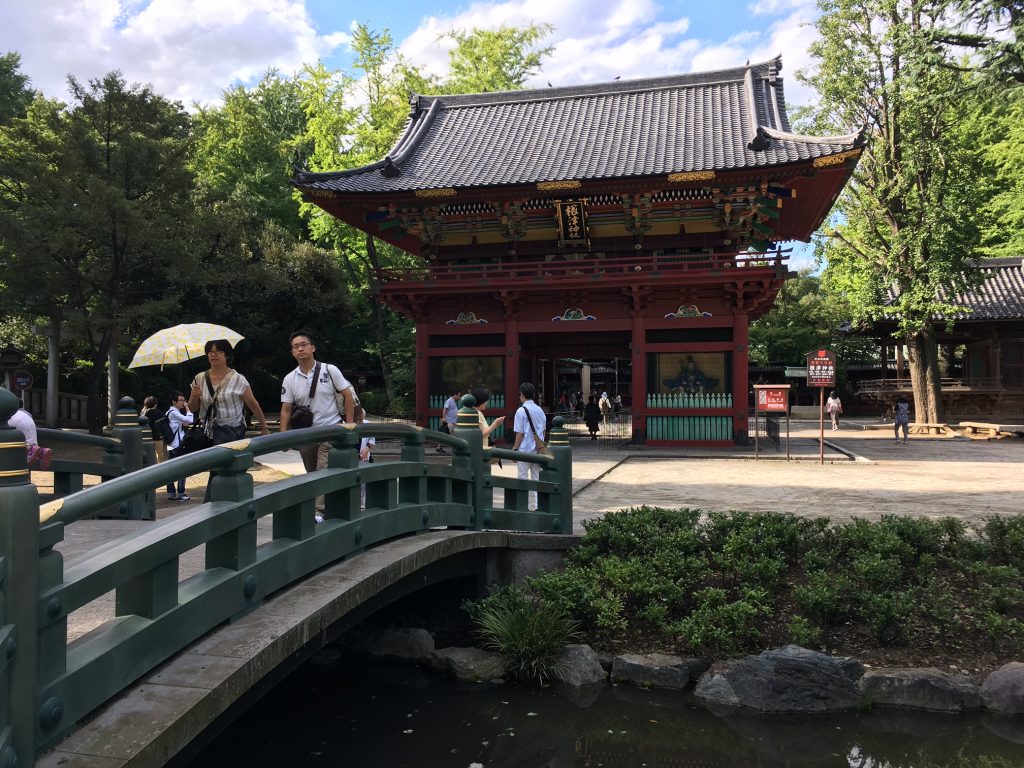 When we walked to the northeast for a while, it's almost the end of the trail. But we had another amusement before the end. On Yanaka shopping street you can enjoy a variety of sweets which cure your fatigue after the walk.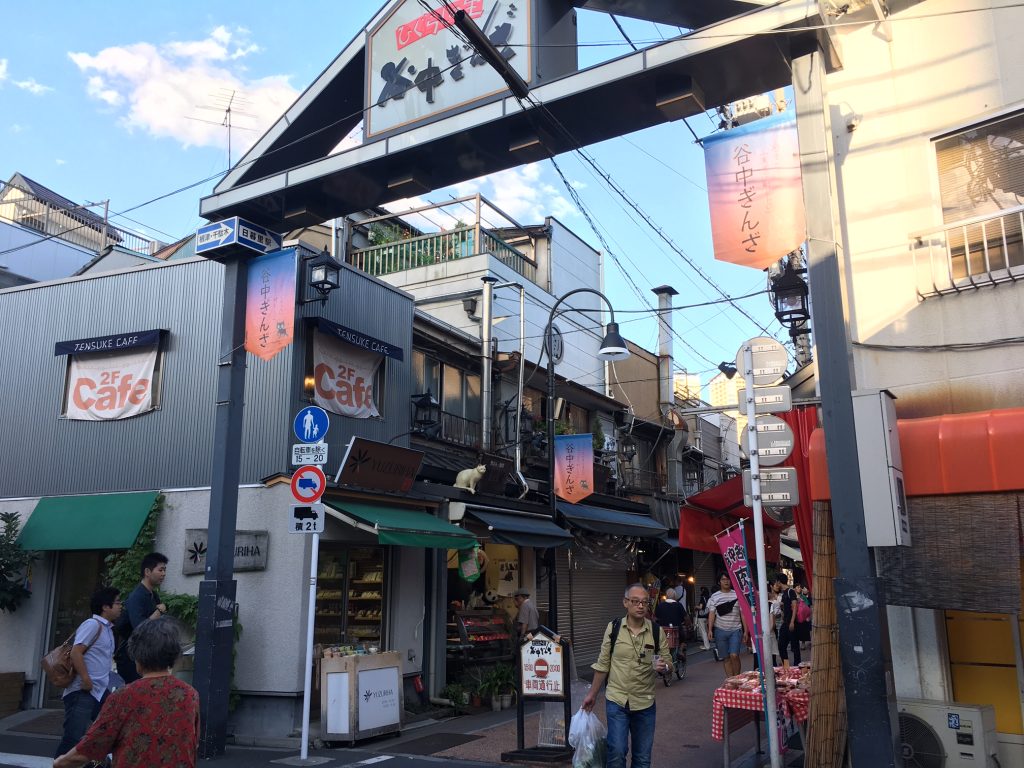 How was the trail? It's about 11km and 3 hour walk by walking slowly while enjoying the places on the way.
If you come to Shitamachi, traditional area in Tokyo, please don't take taxi all the time from one place to another. But please take a walk some time to know how places are connected to each other.