Japanese people like colored leaves in autumn (Ko-yo in Japanese) and we visit many places such as temples, shrines and mountains to see scarlet maple leaves and yellow ginkgo leaves.
But with the variety of kinds of trees and spacious views I like colored leaves in mountains the most. And Karasawa, in Hodaka mountains, Japan Alps in Nagano prefecture is one of the best spot of autumn colored leaves in Japanese mountains. Let's see its beauty!
The entrance to Hodaka mountains is Kamikochi with the altitude of 1,500m. The visitors to Kamikochi are welcomed by a magnificent view of Hodaka mountains from Kappa bridge. This view has been popular as a picture of postcard in a long time.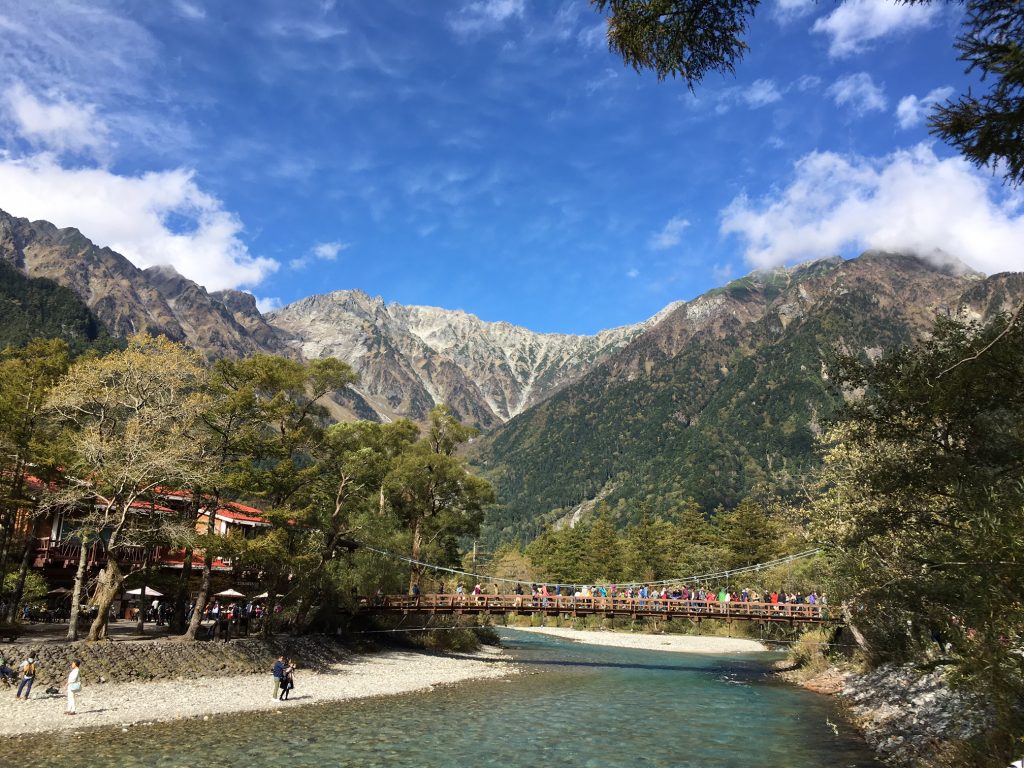 Once we depart from Kamikochi, we need to walk a flat trail along Azusa river in 3 hours. The walk in trees and along the river is a fun but 3 hours are too much for  many people. It's one of only a few bad points on trekking in Hodaka mountains and we come to wonder if we could drive since the trail is so flat. But don't worry, the view after the trail rewards you.
Also in every one hour there are mountain lodges. We can rest and enjoy good food and drink.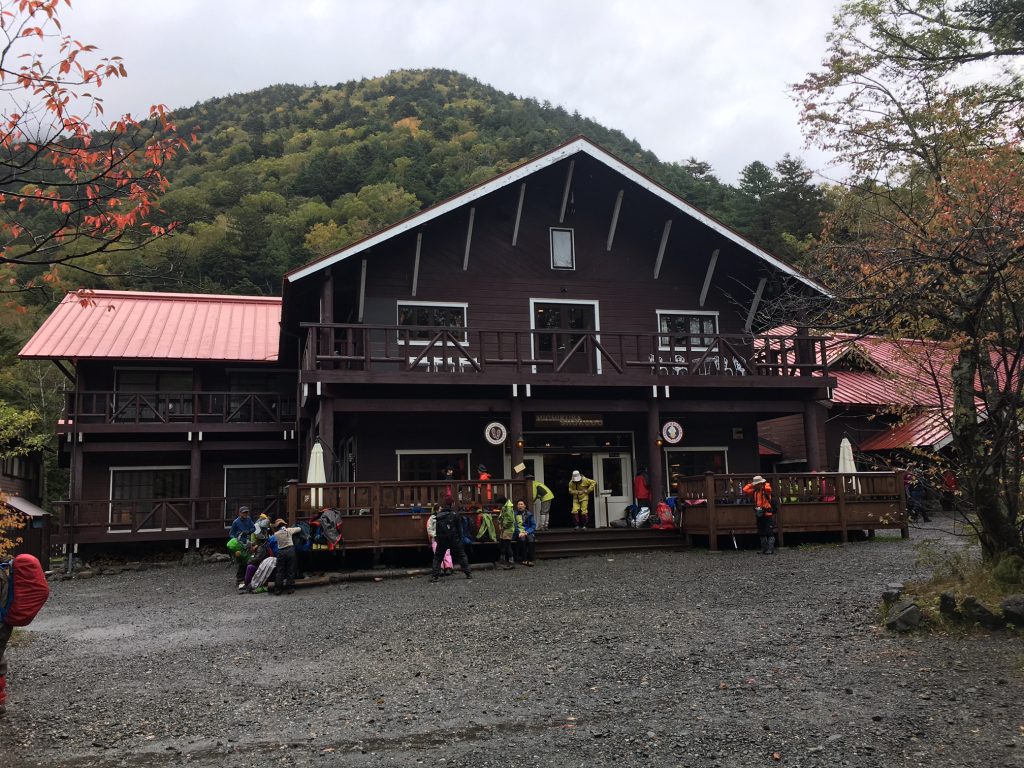 After Yokoo, the third lodge, the trail gradually goes up. While we enjoy colored Erman's birches (dake-kamba in Japanese), a gigantic rock shows up. The rock called Byobu-Iwa, and many alpine climbers dream to climb up this face.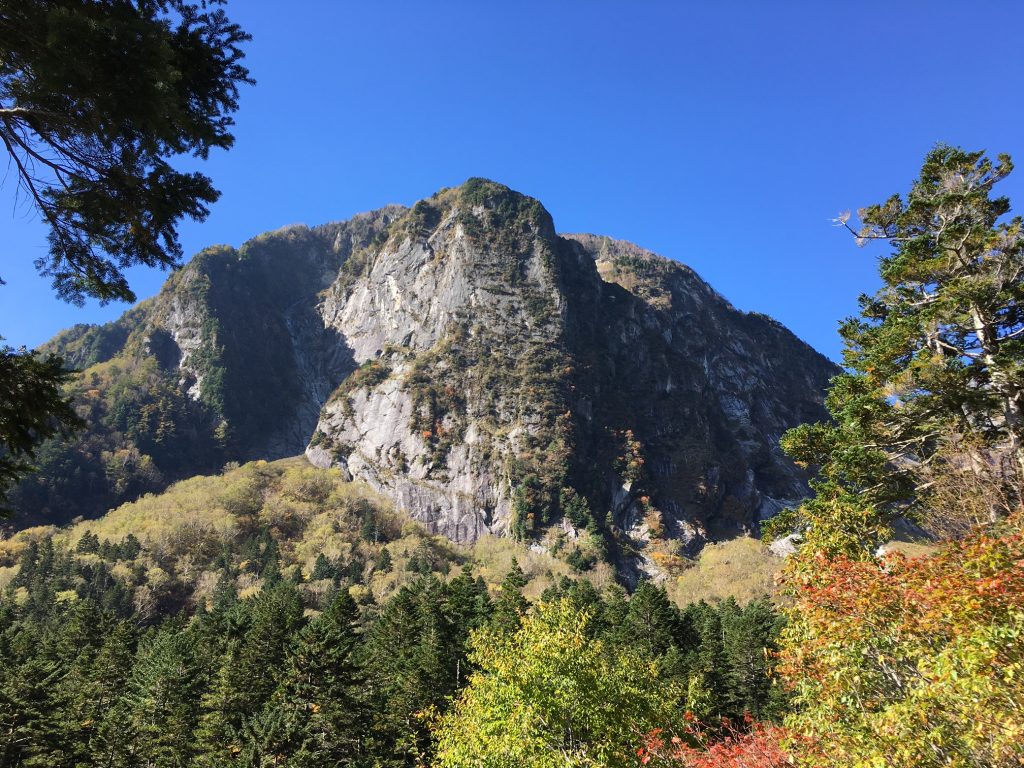 In other 3 hours from Yokoo, we reach Karasawa. Karasawa is a valley made by glacial erosion surrounded by Hodaka mountains.  Now it's a base for climbing of Hodaka mountains with 2 lodges and numerous tents. And from the bottom of the valley, we can view colored Erman's birches and mountain ashes (nana-kamado in Japanese) with steep rocky mountains on the backside. I believe this is one of the best beauty in Japanese mountains.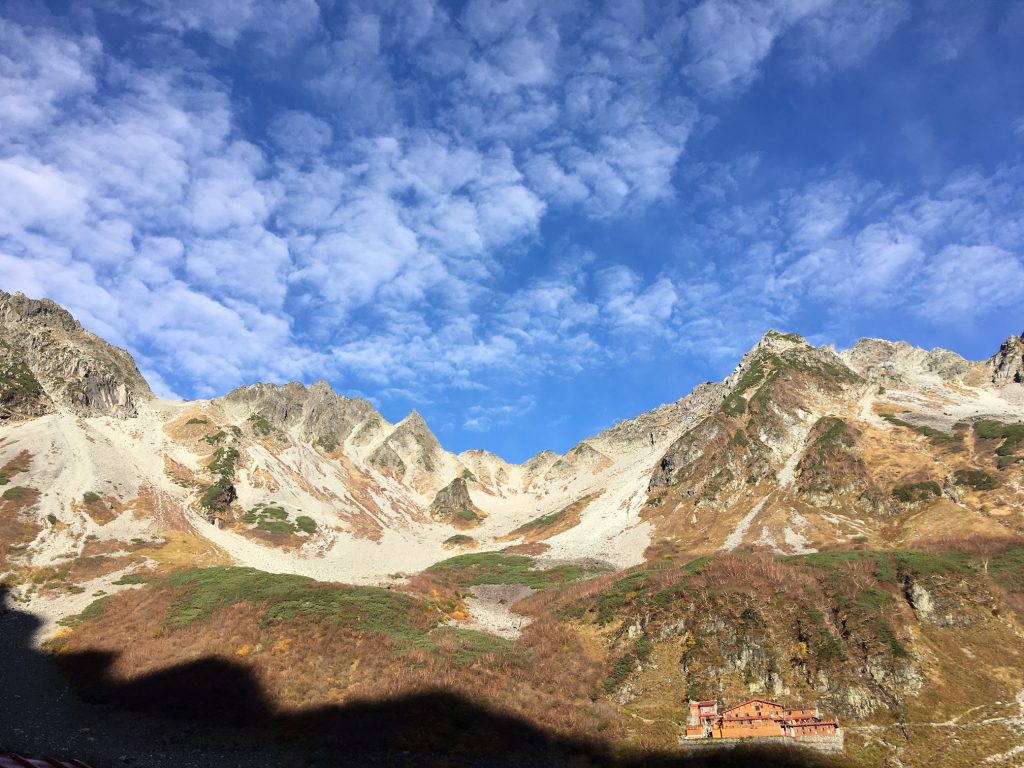 You might feel that the view from Karasawa lacks red color such as scarlet maples. Don't worry. What you should do is to set a tent and sleep in your sleeping bag. In the early morning, the rising sun paints the mountains red. We call it "Morgen Rot" (morning red in German, since the Japanese imported technique of mountain climbing from Germany, there are still many German words related mountain).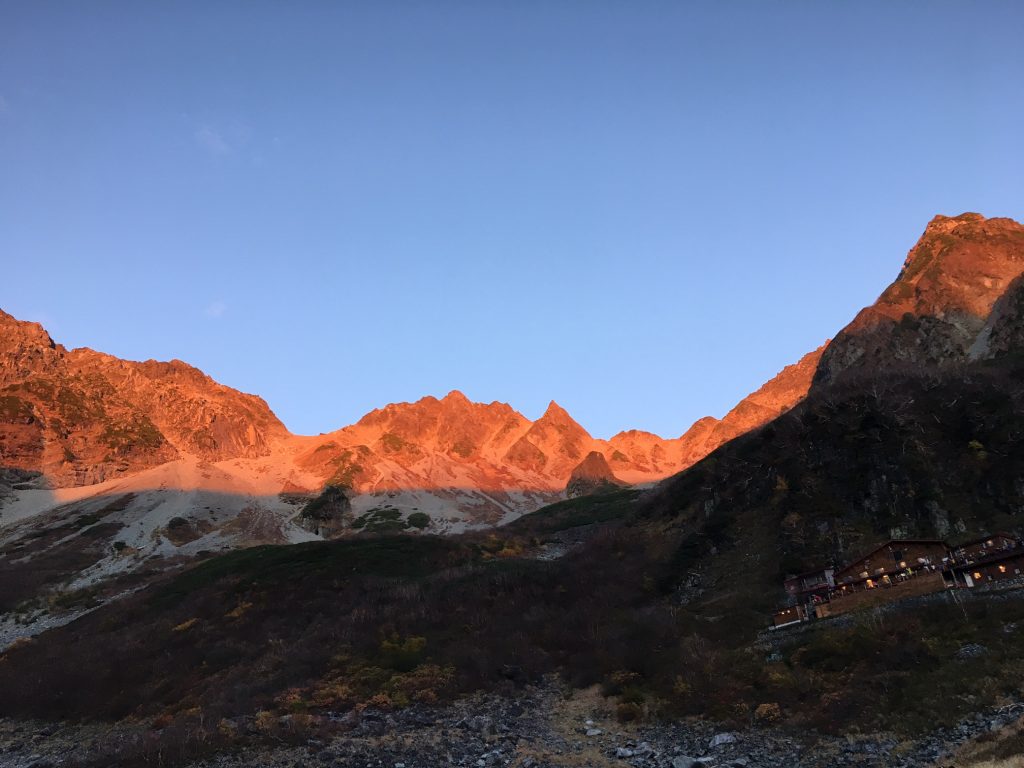 Normally the leaves in Karasawa color in early to middle October. However this year they were at the peak at the end of September. It happens in some years when cold days continue in September. When you go there, please check information on the website of Kamikochi. (Japan Alps Kamikochi Website)