Compared to old capitals in Japan such as Kyoto and Nara where there are many beautiful historical buildings, the ancient sites in Japan earlier than the 4th century are not well known by foreign visitors, even the Japanese themselves as well.
Yoshinogari site in Saga prefecture in Kyushu Island was one of such sites. It is a huge site of moated settlements in Yayoi era from the 3rd century B.C. to the 3rd century A.C. found in 1986. But when the local government in Saga decided to arrange the archaeological site as a historical park, it was nothing but a flat land in the middle of peaceful rice fields.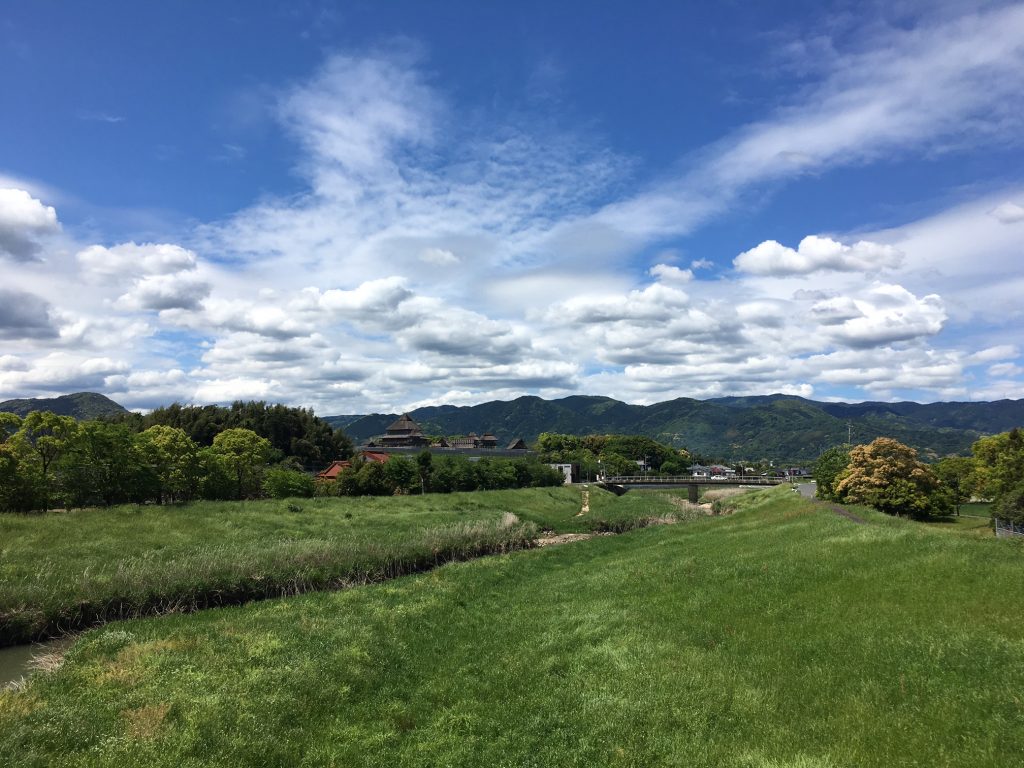 However they tried to bring back the life of the people who lived there in the 3rd century. Late Yayoi Era was the age in the ancient Japanese history when the people who had lived in small villages gathered together and made some "countries" especially in Western Japan. And Yoshinogari is considered as a main part of one of such countries.
Therefore the settlements have double moats surrounding them and watchtowers to protect them from the attacks by other countries. The park developers reproduced these big watchtowers.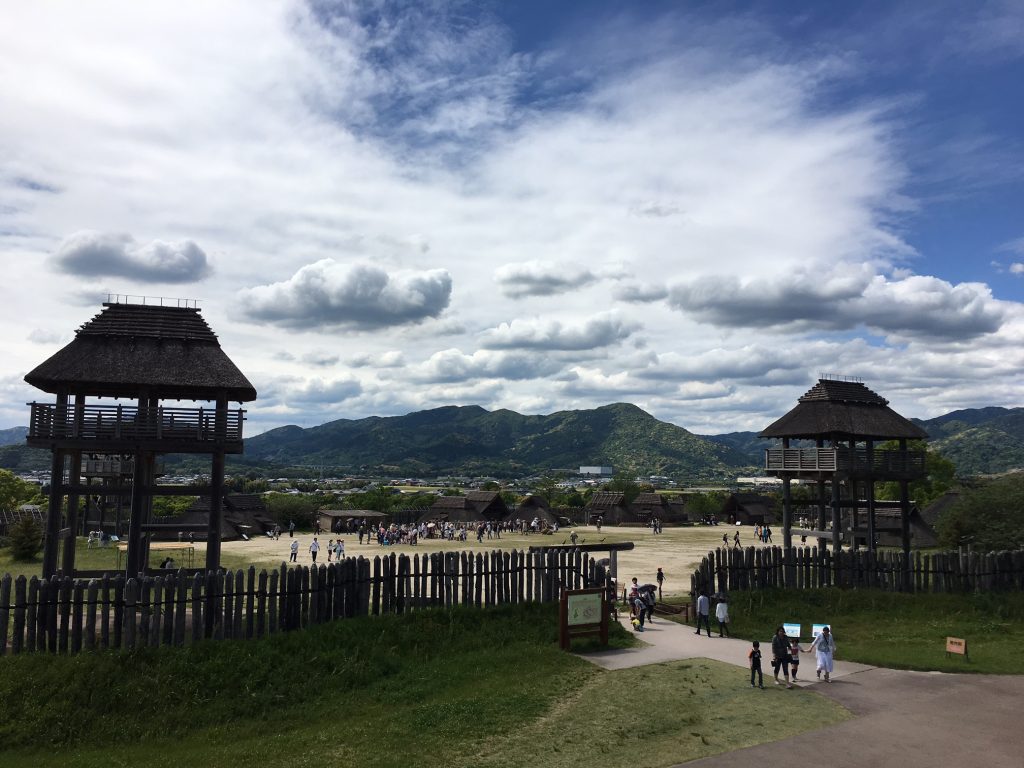 It has not been completely investigated that which country in Chinese history books Yoshinogari belonged to. But it's sure that there was the big community with the head and high class people who governed other ordinary people. They reproduced such a community in Japan in the 21st century.
But it's another point which distinguishes Yoshinogari from other ancient sites. In order to show visitors not only the life at that time but also how to investigate the ancient time for archaeologists, they also preserved a dig site as it was being dug. The site was a tomb of a high class person and many earthenware and burial accessories were buried with him. They fixed all the items and kept the site well air conditioned.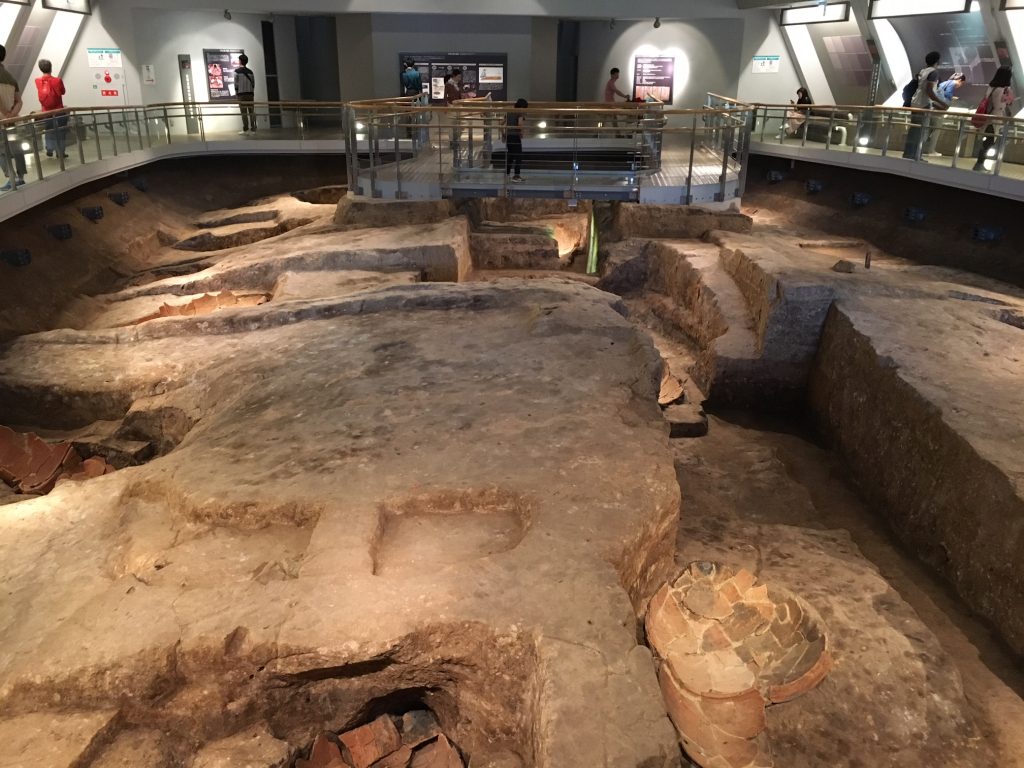 When I stood in the preserved tomb, I felt like I were one member of the archaeologist group who is digging the site.
I believe that the value of the archaeological site should be evaluated by not only its historical value but how the people around there try to preserve it for visitors and future people.