Compared to the US, there are much less places to enjoy outdoor BBQ in Tokyo. But Toyosu in the bay area is one of such rare spots.
In 5 minutes walk from Shin-Toyosu station of Yurikamome line you can see  the entrance which looks like a BBQ trailer in the US.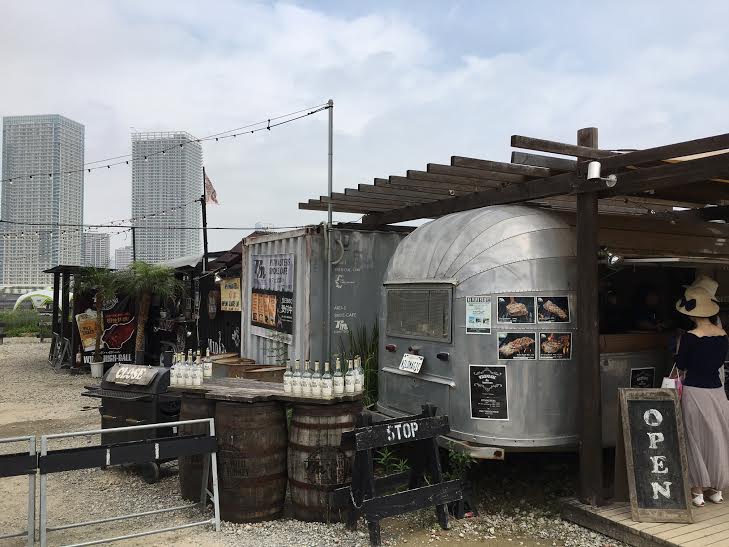 This place The Third Park has a concept to operate an urban outdoor park where we can enjoy American style BBQ with all american equipment. They have even cactus like a desert in Arizona.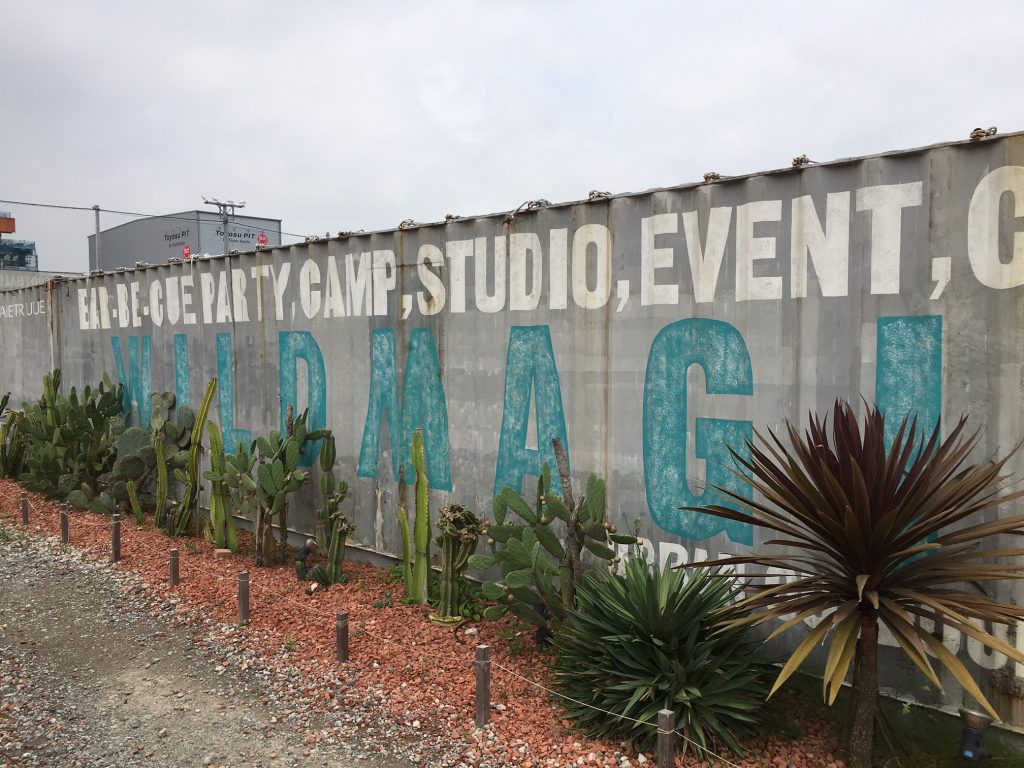 And more than that we can hang out next to high rise buildings in the bay area in Tokyo. It's a fun to get relaxed in nature, but it's also a fun if we can get relaxed just next to concrete jungle.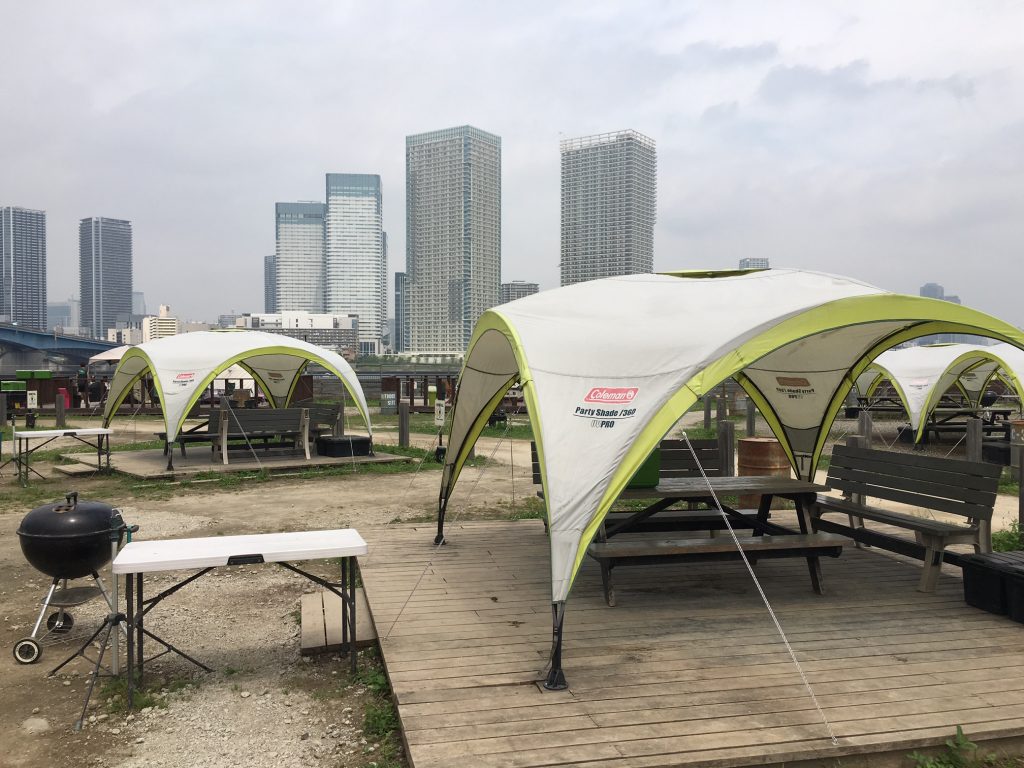 Due to high cost for parking and narrow roads it's difficult to have a car in Tokyo. Thus we need to use a train to bring food to a park where we do BBQ, although it's not realistic to ride a train with raw meat and liquors.
But no problem! At The Third Park they prepare all the foods for you. For example Early Lunch Plan costs 4,500 JPY with a variety of menus; popcorn, assorted seasonable vegetable, American smoke steak, churrasco pork and beer can chicken.
But you don't know how to make fire? No problem again! They also prepare charcoal and a manual to show how to make fire and to cook BBQ.
Thanks to the practical manual we easily made BBQ like this!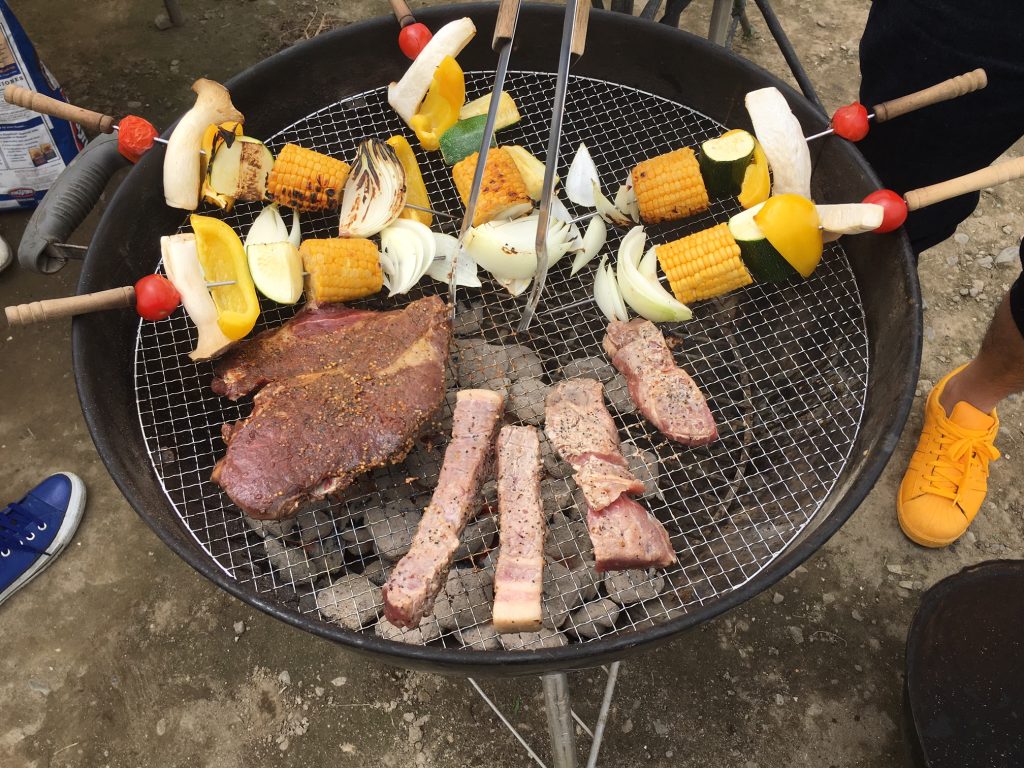 I want to tell you one point, if you are interested on the place. They prepare almost everything but they have only a single kind of BBQ source. So we recommend you bring other sources you like to eat up all the meat.
Below is the website of The Third Park (sorry only in Japanese).