One week ago, we moved to Nippori, Tokyo from the US and started our new life. Our new home is a room in the high-rise apartment next to Nippori station(The building in the center of a photo below).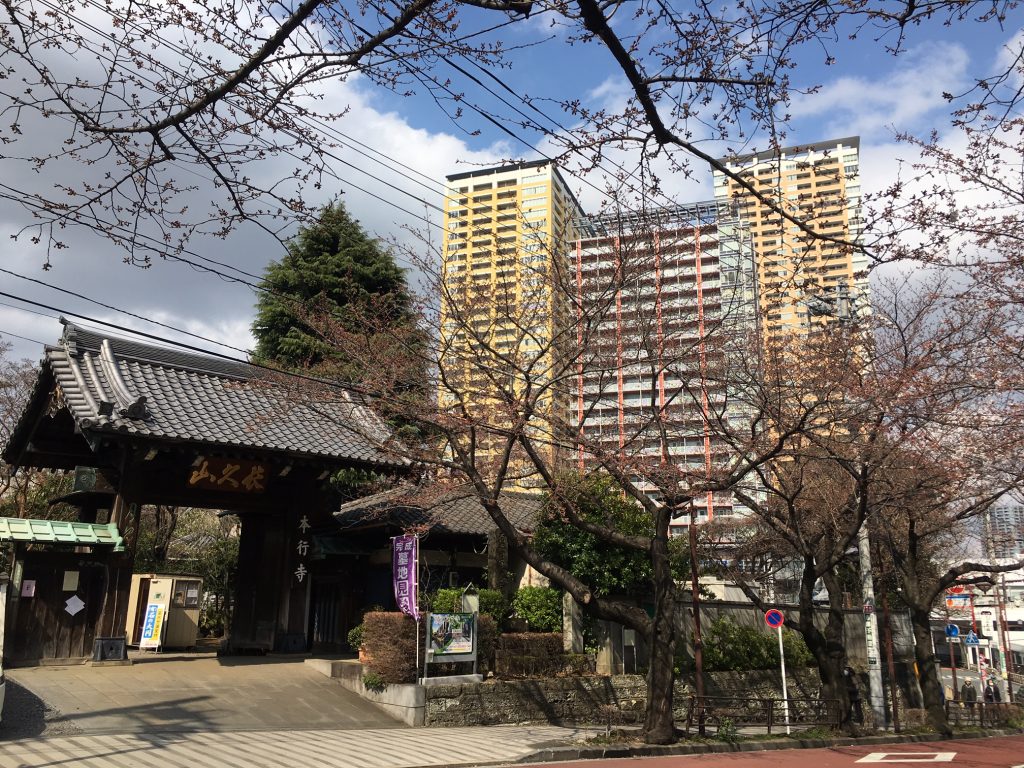 As soon as we moved here, we liked this area, since this area is close to another area called Yanaka which is famous for Japanese traditional culture. In the center of Yanaka there is a long shopping street, Yanaka-Ginza, with a lot of small shops with traditional stuff.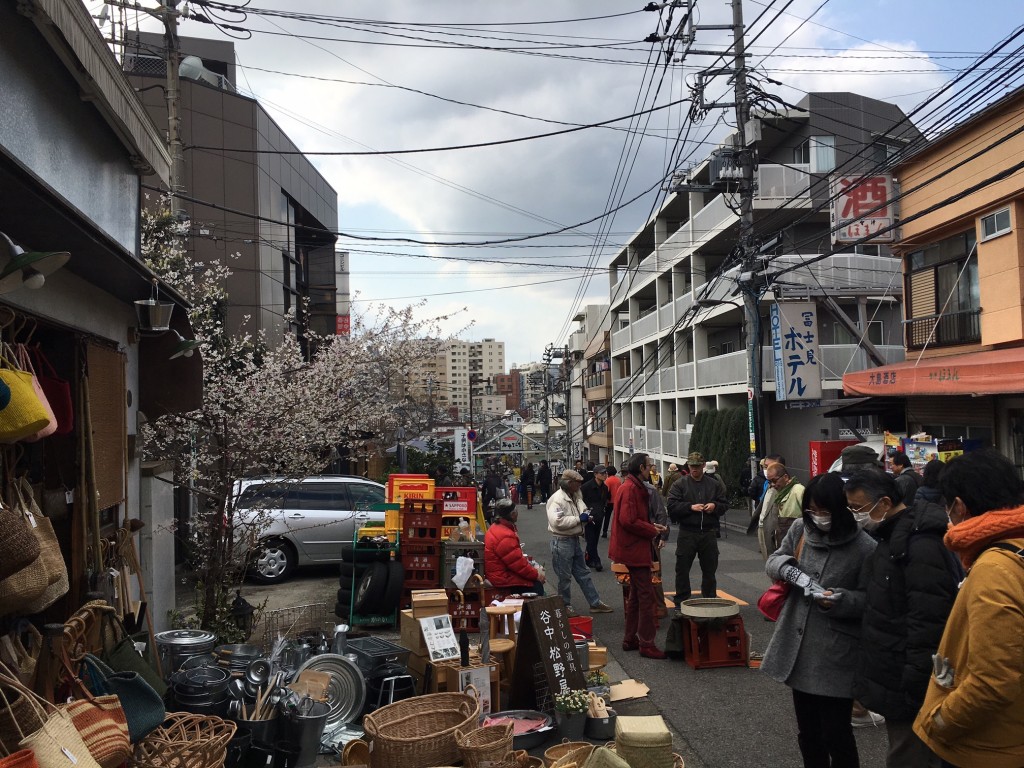 For example, a photo below is a Japanese candy shop. On the wall of the shop, they put several paintings featuring famous and traditional temples and shrines in Edo (old name of Tokyo).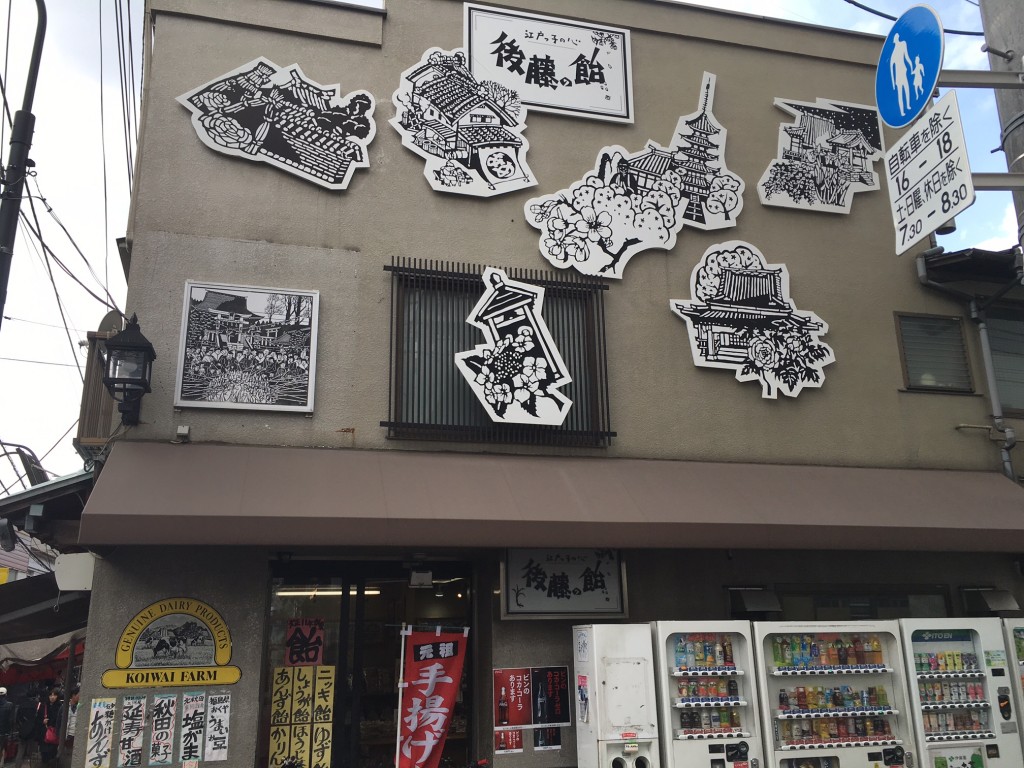 In Yanaka-Ginza, the style for drinking is very casual, too. A photo below is a liquor shop. They sell "Sake" by glass at the entrance of the shop. After purchase customers can enjoy sake sitting on outdoor chairs next to the entrance. And the chairs are actually plastic boxes to be used to deliver sake bottles from the shop to customer's house!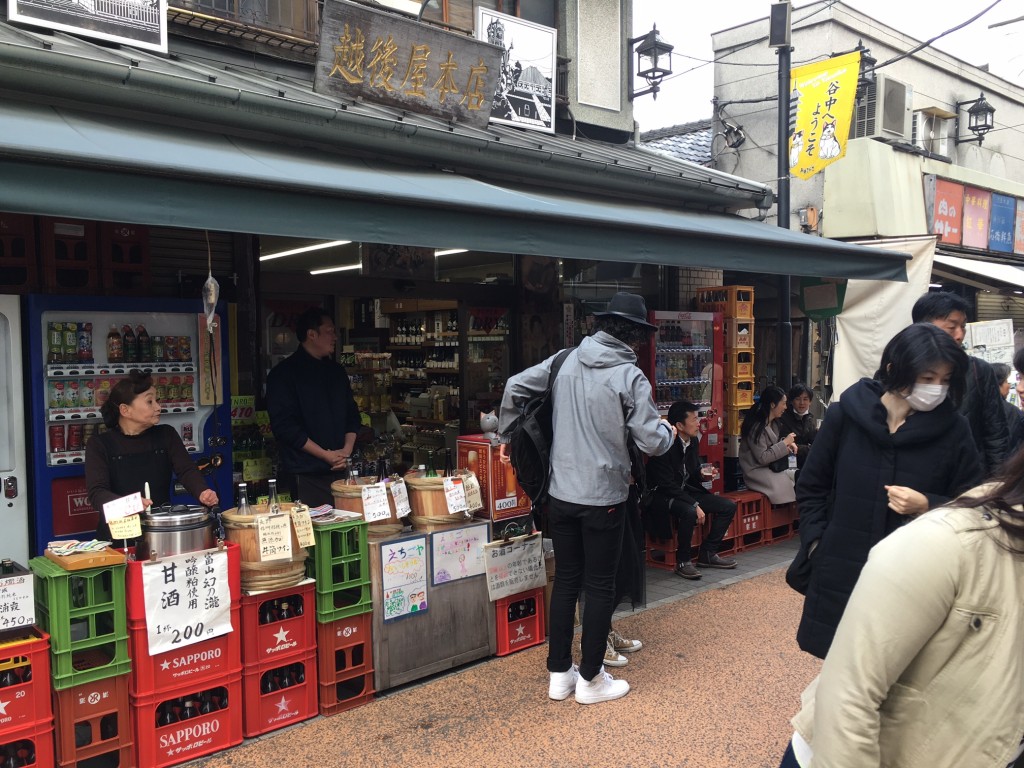 And more than all others in this season of late March/early April, Japanese people enjoy cherry blossom in bloom. As of today March 26th, they are 30-40% in bloom in Tokyo. However, those who have short temper have already started gathering under cherry trees and drinking with family and friends all day long.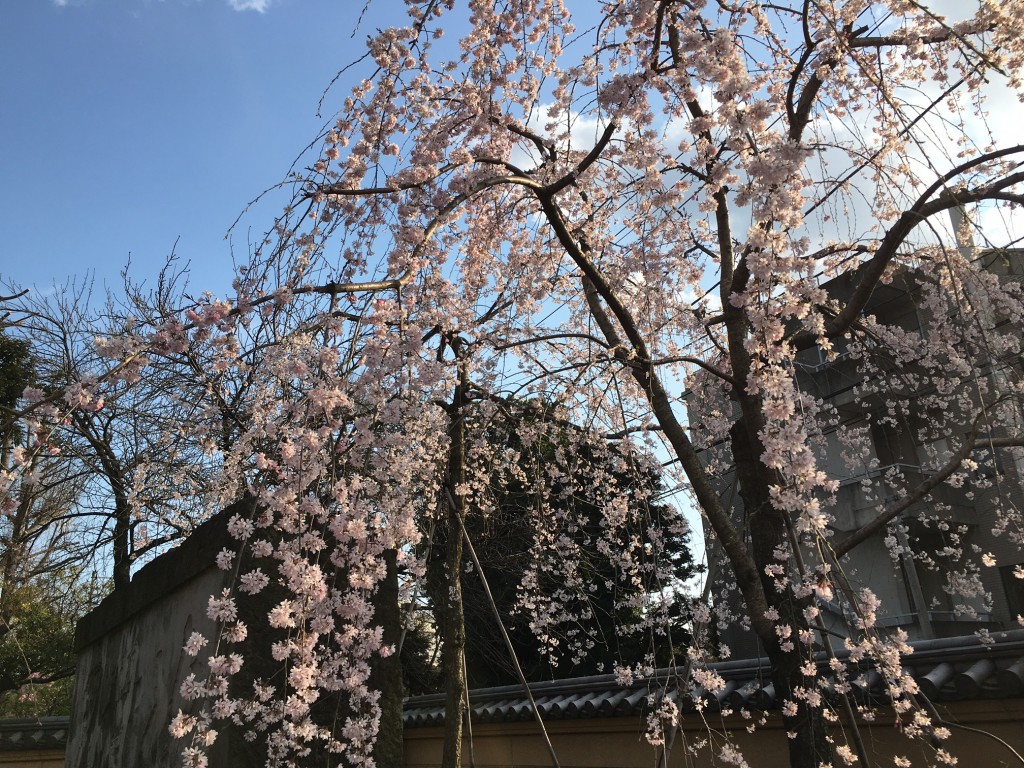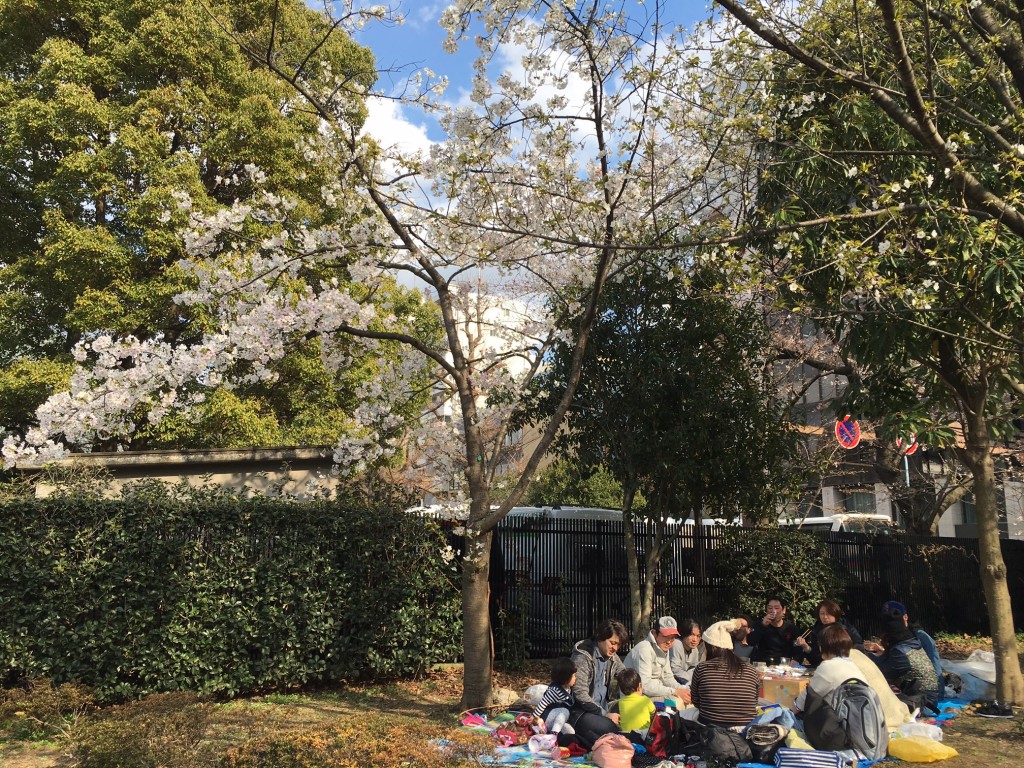 It's said that next weekend is the best time to enjoy cherry blossom. We are looking forward to enjoying the flower most loved by Japanese, and also to drinking some sake…