In this weekend, cherry blossom (Sakura in Japanese) is in full bloom in Tokyo Japan. I believe Sakura has been one of main subjects in Japanese culture, such as literature, song and paintings, so we can call Sakura as "Japanese soul flower".
When we woke up on Saturday morning and saw outside from the window of our room, we found a very interesting thing.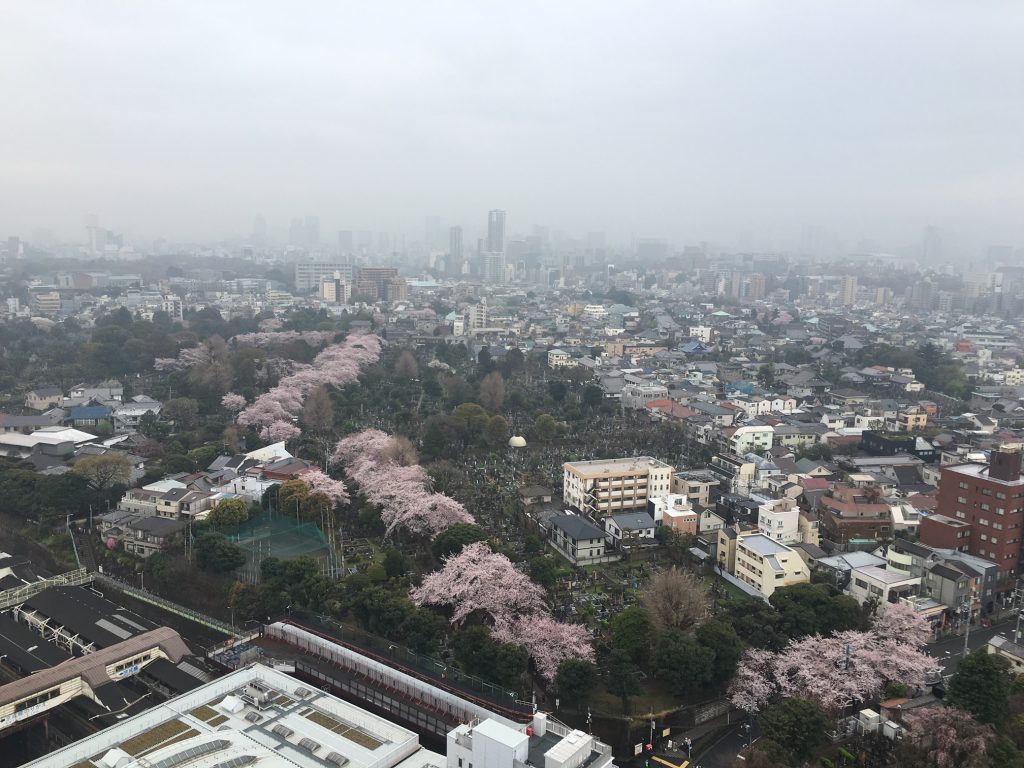 Surprisingly there is a road led by Sakura trees in full bloom. We went downstairs and tried to find what it is.
On the way, many people are enjoying Sakura and taking pictures.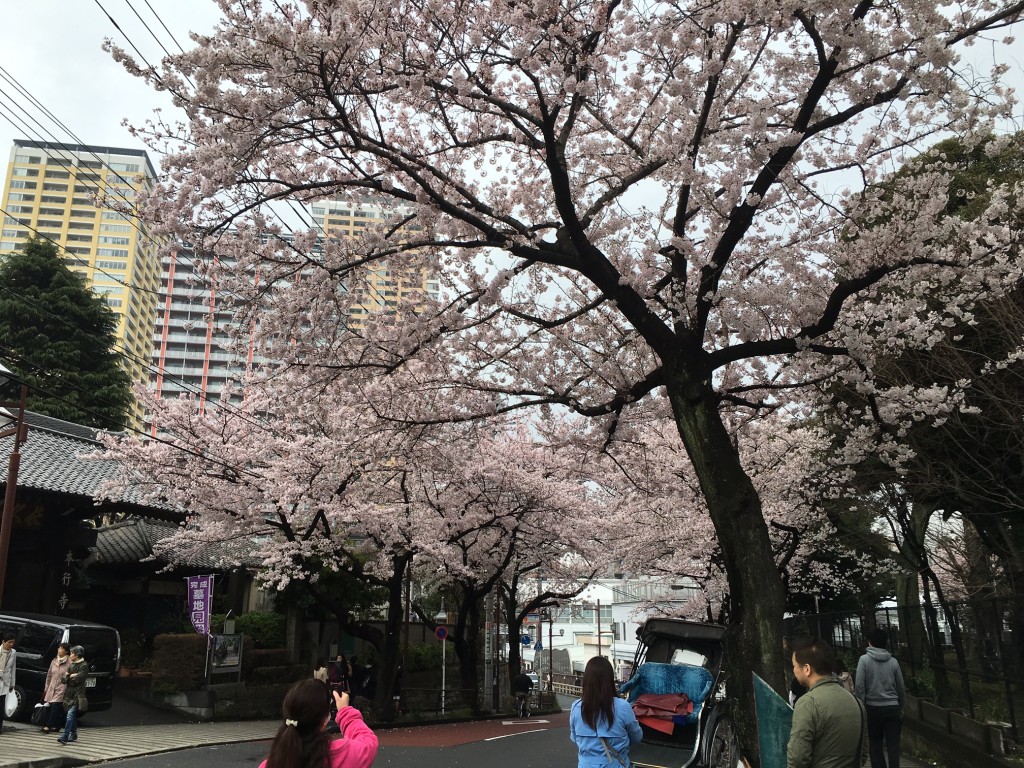 After 5 minutes we arrived at the entrance of the Sakura road. It was a cemetery!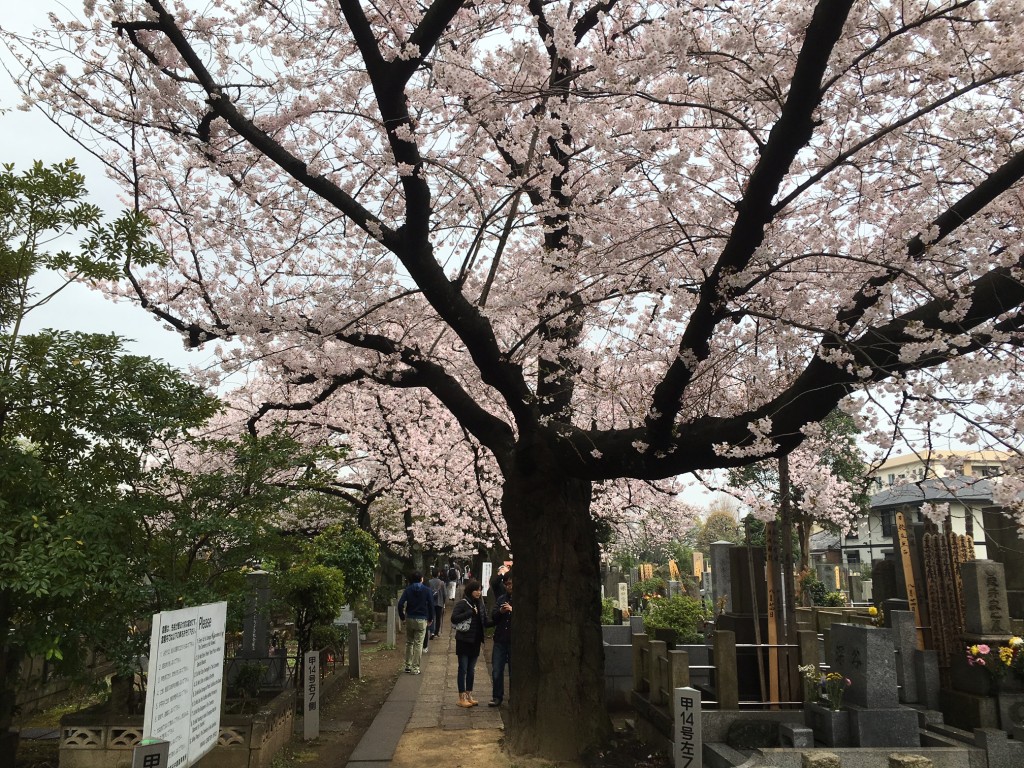 This cemetery is called "Yanaka Reien", the biggest cemetery in this area. And there are a lot of Sakura trees along the road in the cemetery. According to our neighbors, here is the most famous spot to enjoy Sakura in this area. In the past people even sat down on the ground and drank sake to enjoy Sakura (now it's prohibited, though…)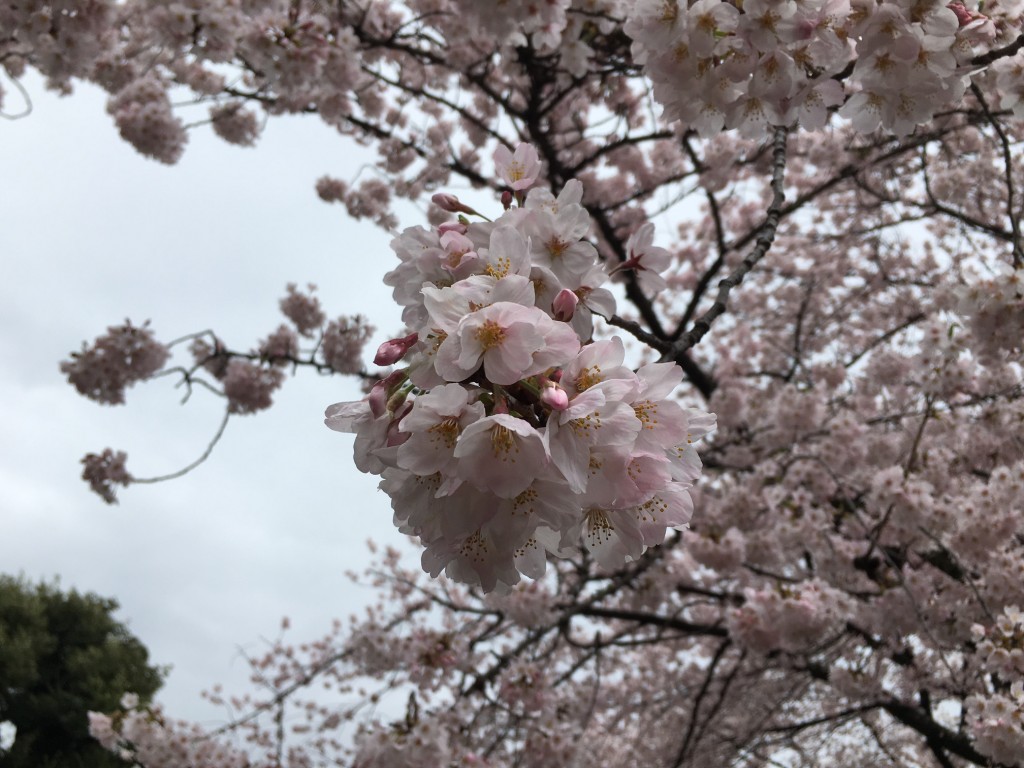 Sakura in full bloom is beautiful indeed. But at the same time Sakura sometime indicates an image of death for Japanese since the period when Sakura is in full bloom and thus in its full beauty is very short like human's life and it scatters too soon like human does.
For example, Sai-gyo, a samurai as well as monk and poet who lived in Japan in the 12th century, made a following famous Tanka (Japanese traditional short poem) shortly before he passed away (above is an original Japanese version and below ( ) is my English translation.)
ねがわくは 花のしたにて 春しなん そのきさらぎの もちづきのころ(現代仮名遣い)
(I hope to die under Sakura tree in spring in that April with full moon)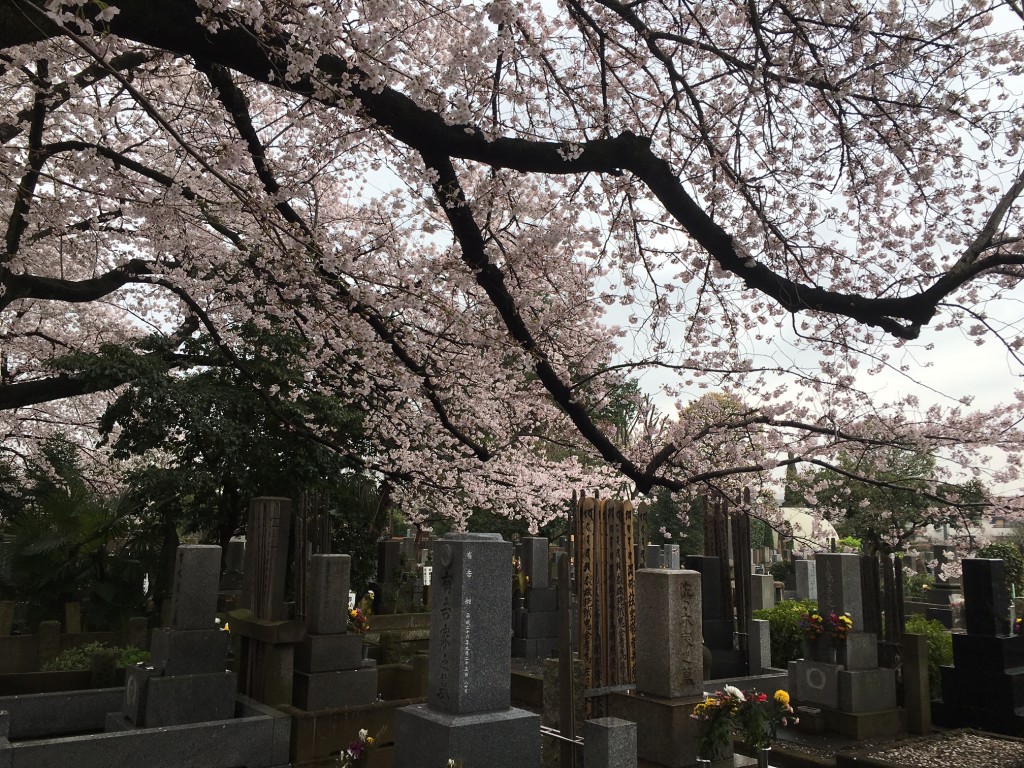 I hope this post could somehow express the delicate feeling about Sakura in Japanese culture.
Lastly Sakura is matching with a very American thing, McDonald's, as well. lol.