Now at the end of March, the season of Sakura (cherry blossom) in full boom has come in Tokyo. While there are many famous spots for Sakura in Tokyo, Komagome, an area in Northern Tokyo is a little known great spot for Sakura in Tokyo.
When you come to Komagome station, trees of Sakura welcome us.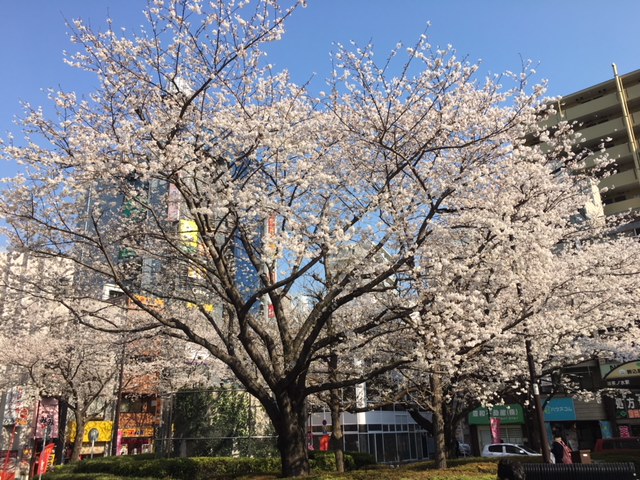 This Sakura is a species called "Somei-Yoshino", which derives from a gardener who had started selling a pot plant of Sakura in Komagome in the 19th century. Still in the 21st century in Komagome there are many trees of Sakura.
Meanwhile the most famous Sakura in Komagome is another species called "Sidare-Zakura" which derives its shape of branches hangings from a trunk. And a park in Komagome, Rikugi-En is famous for a big tree of "Sidare-Zakura".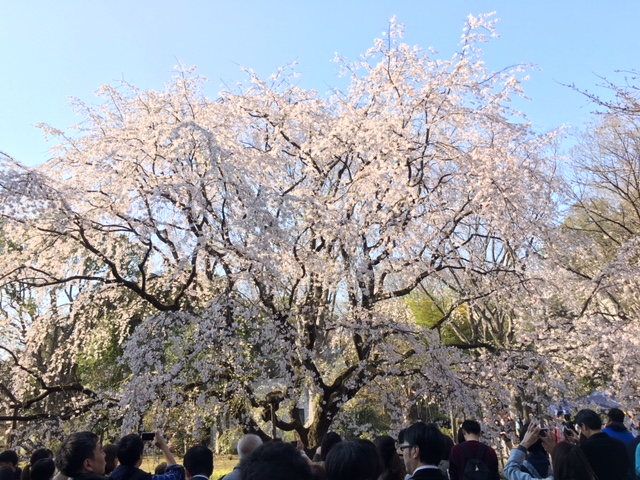 Rikugi-En is a traditional Japanese park made by Mr. Yoshiyasu Yanagisawa, a sakurai in the 17th century in Japan. Mr. Yoshiyasu Yanagisawa tried to reproduce 88 beautiful scenery in Japan within this small park.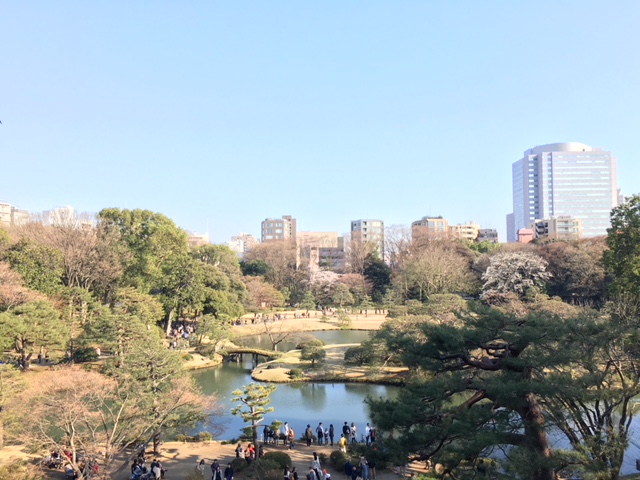 But in Japan in the season of Sakura cherry blossom is not an only amusement. In Japan there is an old proverb saying "Hana Yori Dango", which means (I like) sweet dumpling more than cherry blossom. Even in the 21st century we like to enjoy eating sweet dumpling in front of Sakura.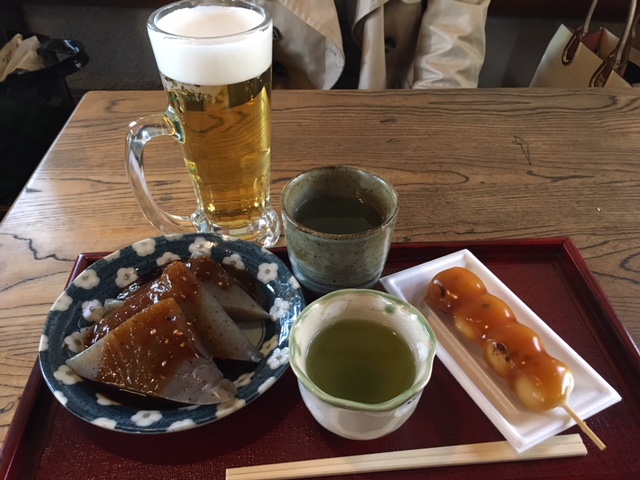 In the season of Sakura in bloom there are many places with beautiful Sakura but too crowded. But Rikugi-En is one of a few places where you can enjoy Sakura in quiet atmosphere.