Godzilla is a series of monster movies which have been made in Japan and the US since 1954.
Now in Japan Shin-Godzilla, a new movie of Godzilla, is a big hit again. While Godzilla was made by Hollywood in 2014, this Shin-Godzilla is a Godzilla movie made in Japan for the first time in 12 years.
In a lot of recent Godzilla movies there were many ones on which Godzilla and other monsters fought and sometimes Godzilla looked like an ally of human being. But this time Shin-Godzilla is coming back to the original concept of Godzilla, fear of a gigantic and unknown monster. In this movie Godzilla is approaching to Japan, especially to Tokyo, and the Japanese were deeply terrified.
I really enjoyed this movie and I respect Mr. Hideaki Anno, a film director of Shin-Godzilla, who is also well known as a creator of the popular Japanese anime "Neon Genesis Evangelion", for his challenge to return to the original of the long lasting legendary movie series.
But even before Shin-Godzilla was published, Godzilla had arrived at Tokyo. See a picture below.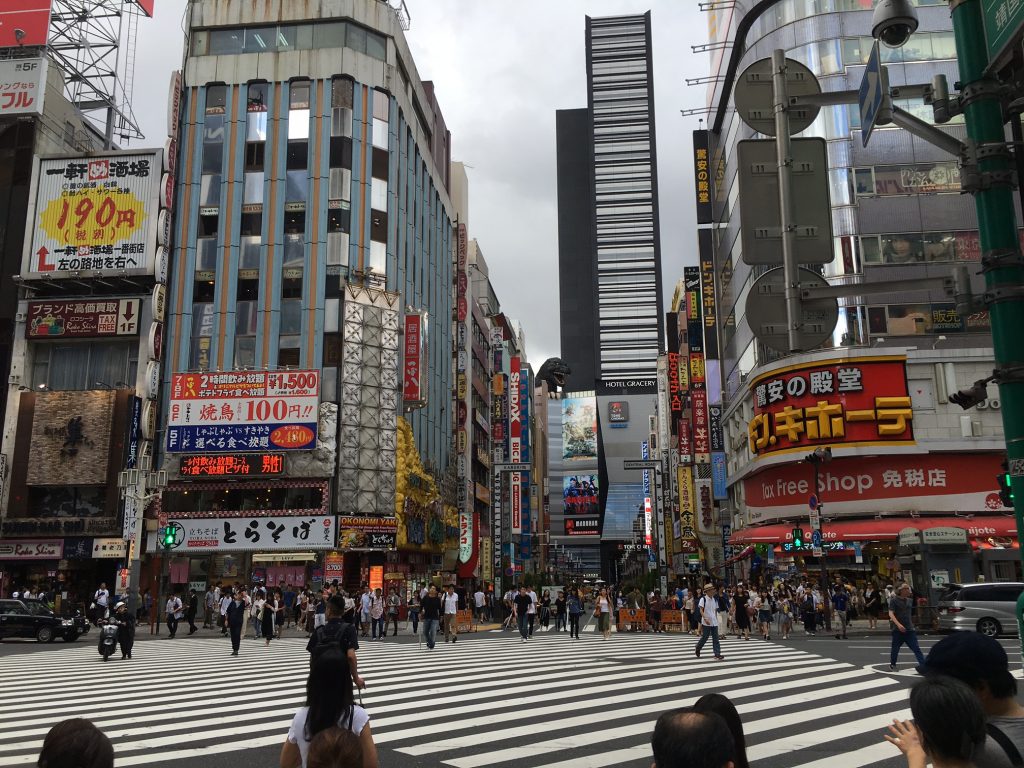 This is the picture of the intersection at Kabuki-cho, an entertainment district in Shinjuku, Tokyo. Maybe it was taken from too much distance. Let's go closer to the center of the photo.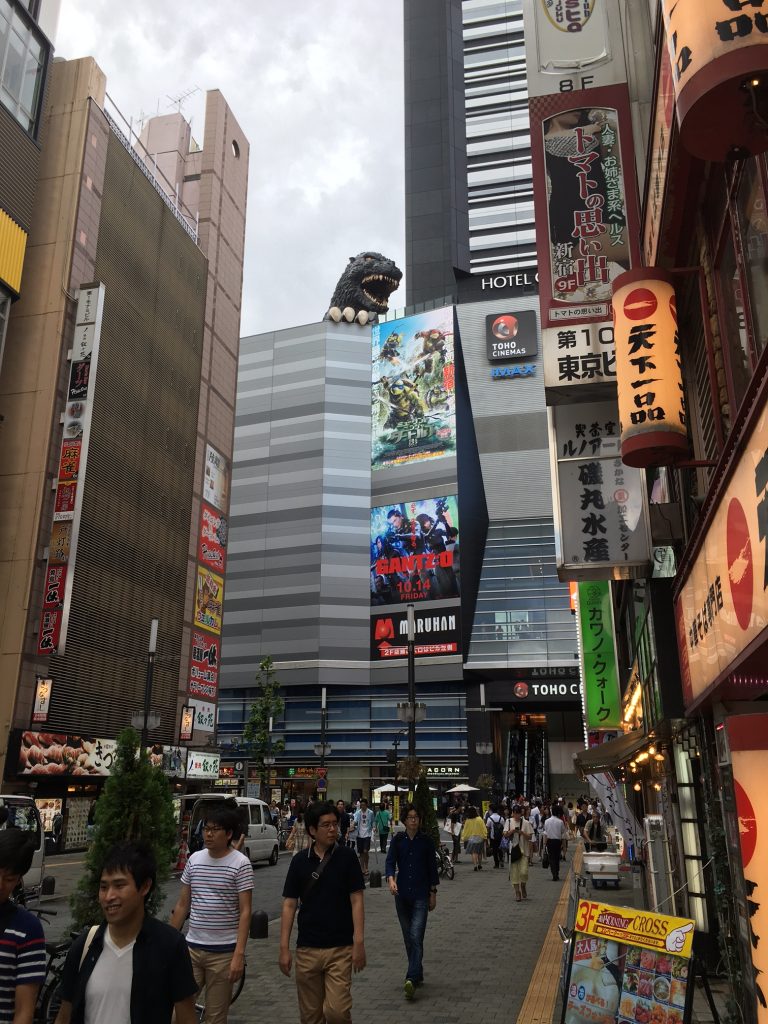 Now you can see Gozilla's face from the top of the cinema building. He looks like gazing and roaring against something with his mouth wide open. Then let's see there is what beyond his gaze.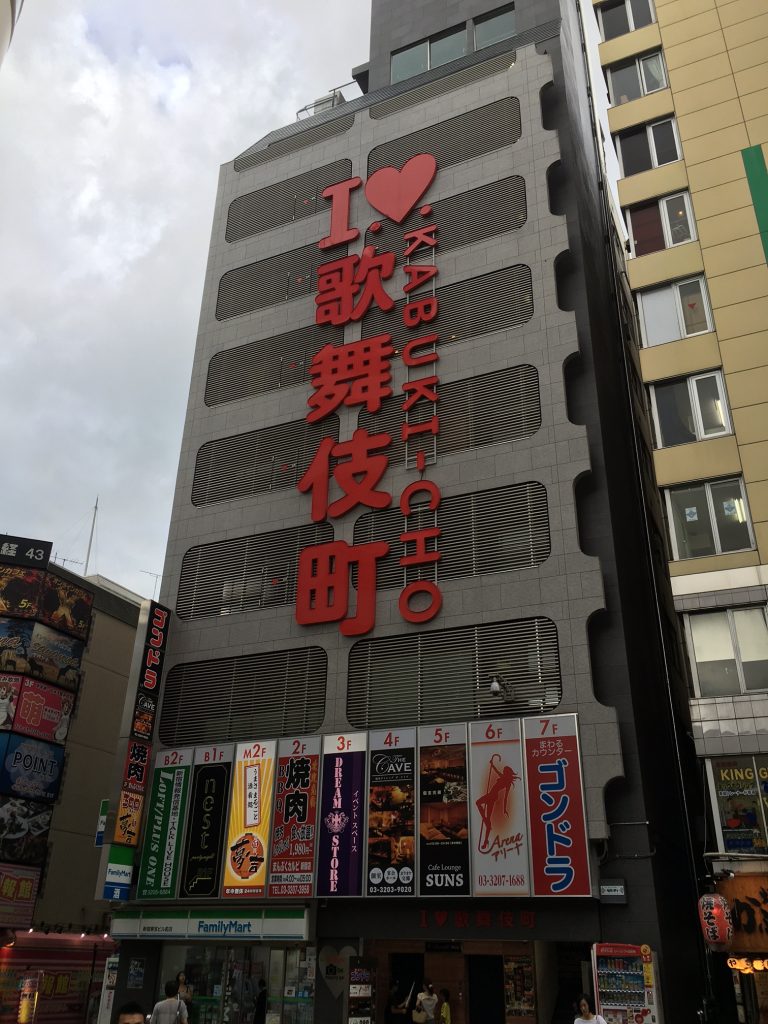 So he is gazing the board of "I love Kabuki-cho". In fact that cinema building with Godzilla was built at the place where Shinjuku Koma theater, former cultural center of Shinzuku, was located in the past. And back then surrounding Shinjuku Koma theater, there were many bars, gentleman's clubs and adult shops, like the chaos in Tokyo.
Tokyo's local government has been trying to "clean" Kabuki-cho many times and now making another campaign to make it cleaner for Tokyo Olympic in 2020. However, as long as I can find, there are many such kinds of bars and shops newly opened maybe by the people who love Kabuki-cho as well as money.
Even Godzilla might not be able to destroy the desire of human being who try to earn money on night life…