May 5th is the boy's day in Japan. And today May 5th in 2019 is the first boy's day for our baby ! Let me explain about Japanese's boy's day on this post.
On the body's day in Japan there are several tradition to pray for healthy growth of boys. When we are young boys, our parents displayed a doll of young samurai and a samurai helmet. This year they displayed them for the first time after more than 20 years. But they still looked like new.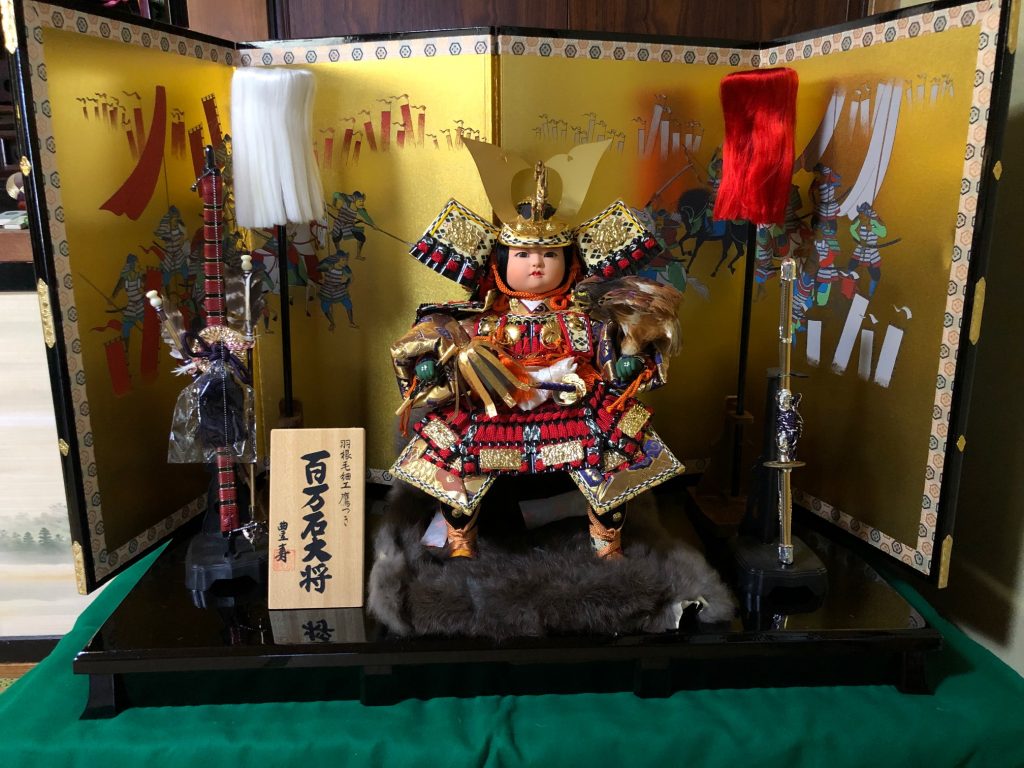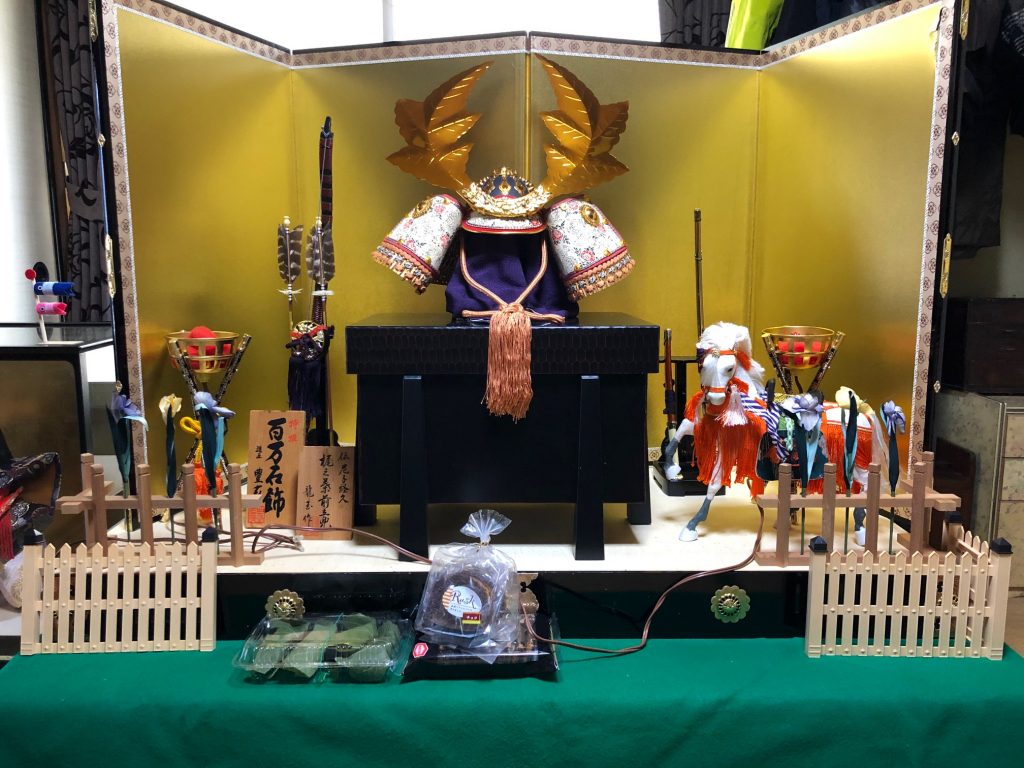 The doll and helmet are decorated with katana (Japanese sword), horse doll and arrows. Around 30 years ago in the country side of Japan, many families with young boys had such dolls.
Also another typical tradition is Koi-nobori, streamer with the shape of carp. In east Asia carp is considered as a symbol of good promotion deriving from an old legend in China that carp climbed up a steep waterfall to become a dragon. And in Japan as well for several hundred years the paper carps have been flying in the sky to pray for good promotion and health of boys.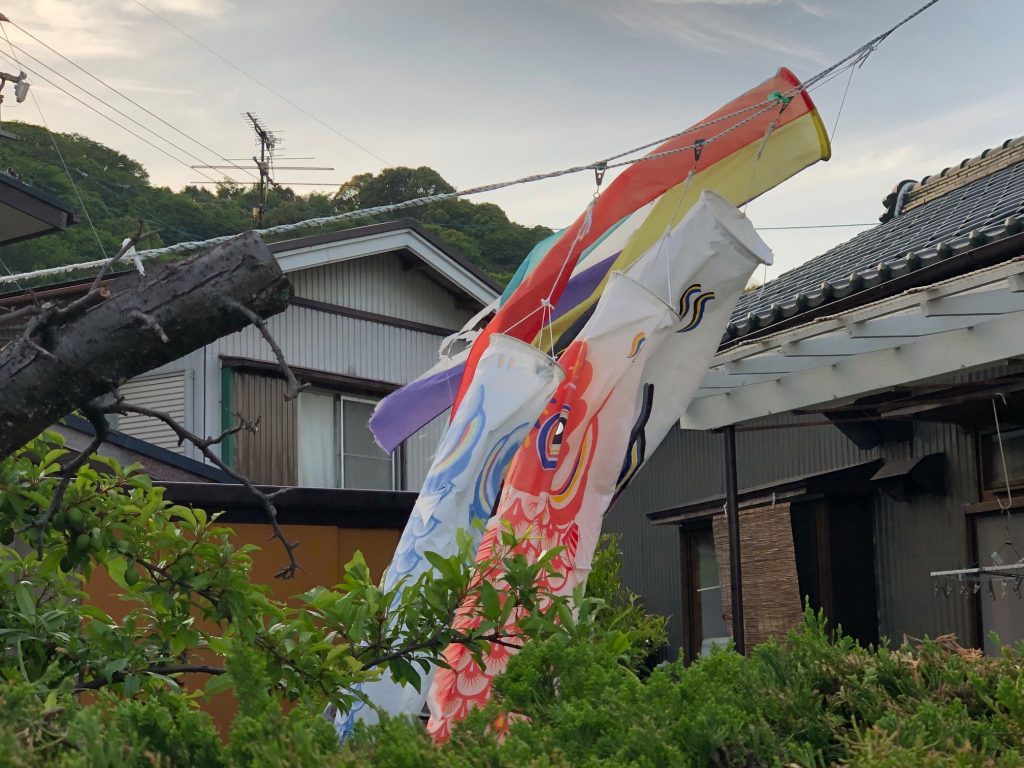 However recently when more and more young families live in apartments of big cities, it becomes more and more difficult to display dolls or to make carps fly due to space limitation.
Nevertheless, we can celebrate the boy's day with other traditions. At least we can eat Kashiwa-mochi, special rice cake wrapped in oak leaf. In this season we can buy the cake in many Japanese style confectionery stores and even supermarkets. The oak leaf add a bitter taste on the sweet cake and and it's very delicious.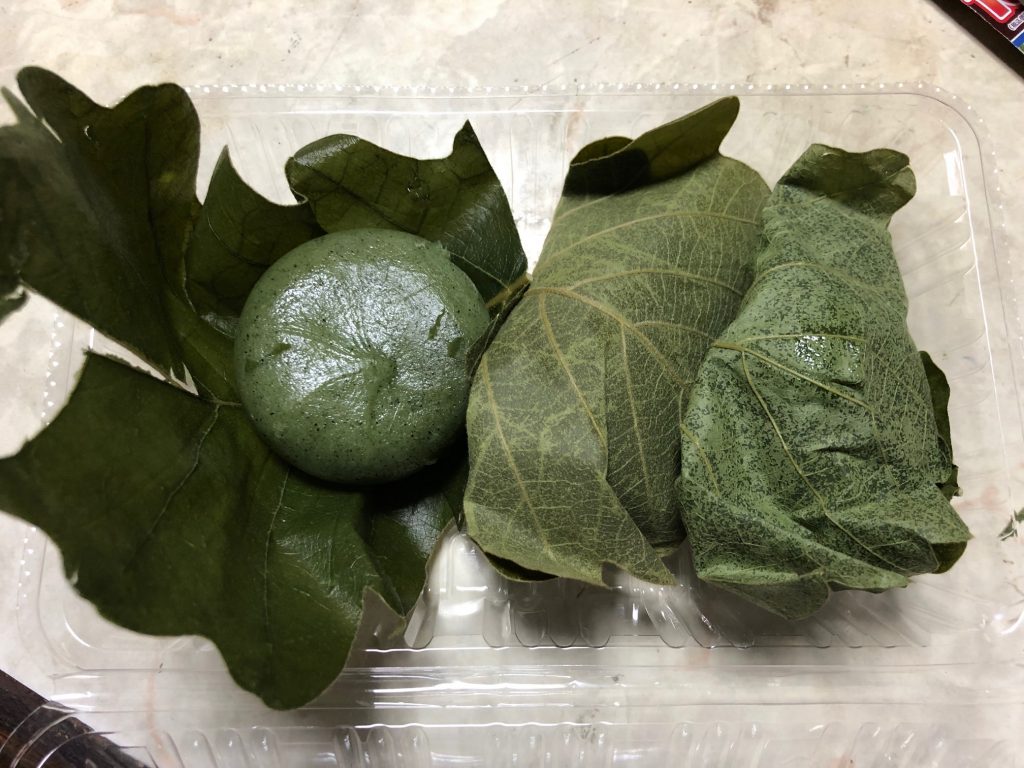 You might be yet concerned that you cannot see Koi-nobori carps in Tokyo. For such people at Tokyo's two big towers, Tokyo Tower and Tokyo Sky Tree, they displayed a lot of small carps at the entrances. When I visited Tokyo Tower, many carps were flying in the night sky of Tokyo.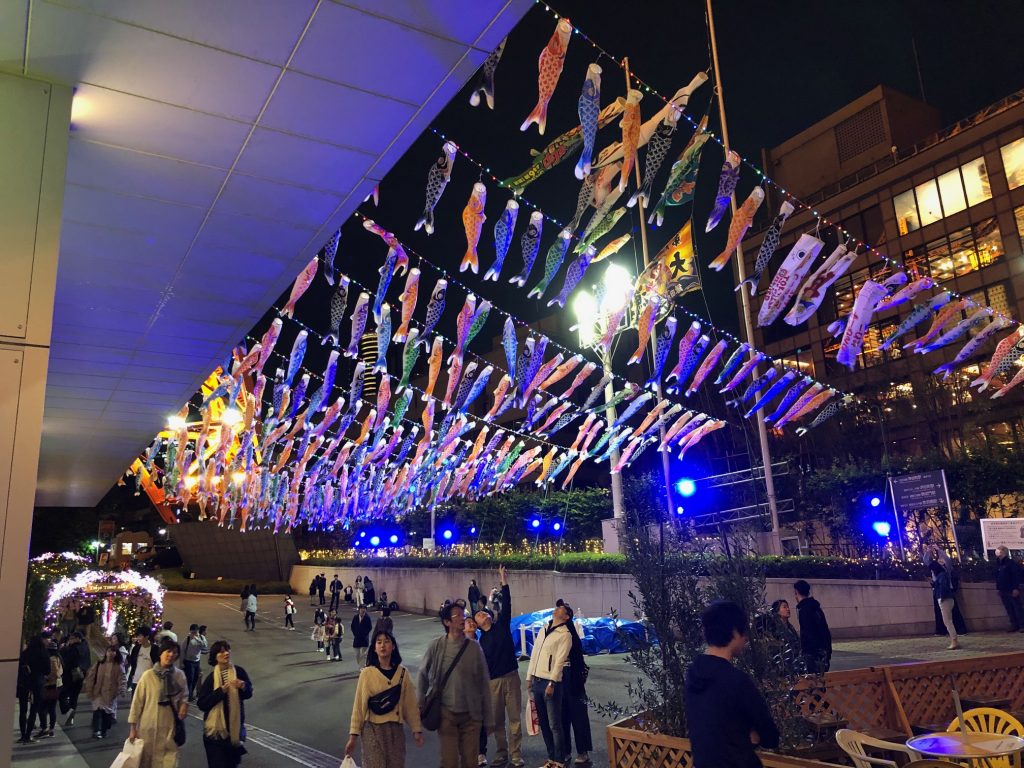 Even if the lifestyle in Japan changes, the parent's wishes for healthy growth of their kids are unchanged. We wishes health of our baby and babies of friends !!!