In Nippori, area of Tokyo Japan we live, there is a street called Nippori Fabric Street where there are many small fabric shops along the street.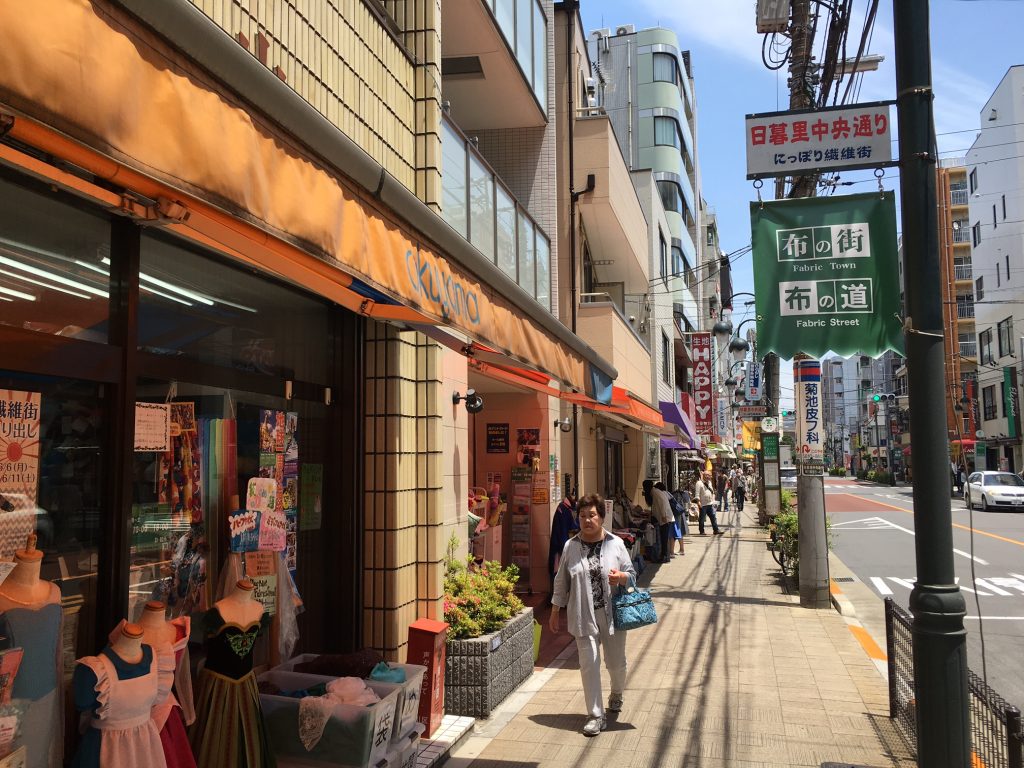 And around the end of the street there is a small cake shop called Sablon. It looks quite normal as long as we see from the frond side. The word "Feinbackerei" in the signboard indicates that the chef might have had training of cake making in Germany.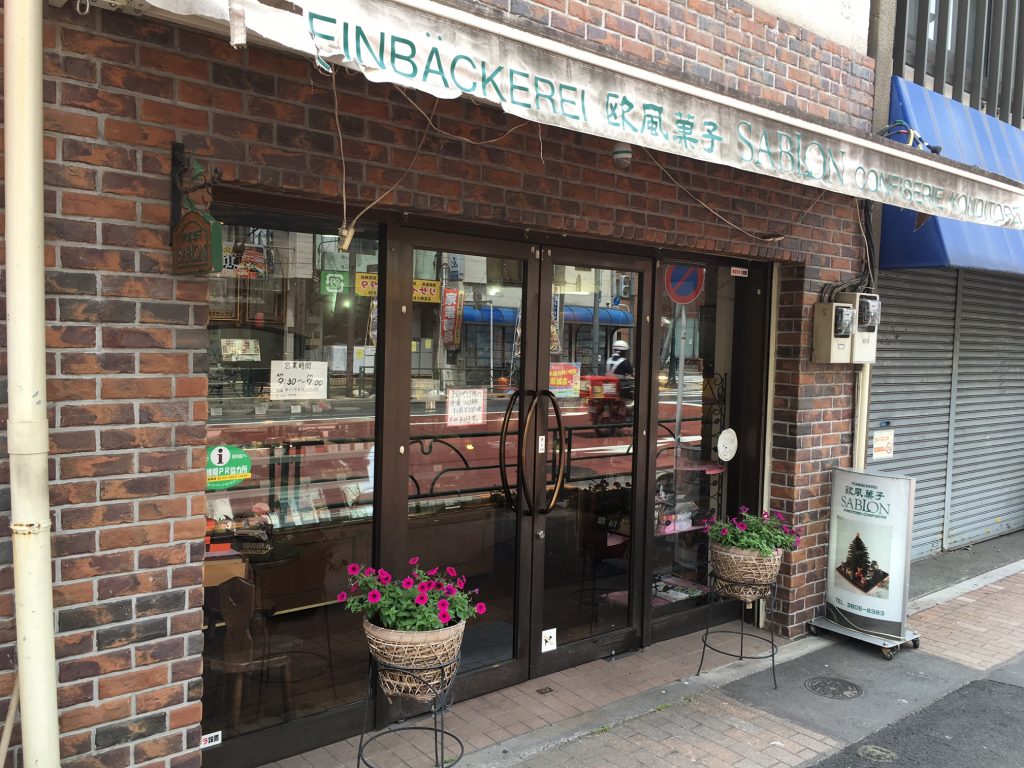 However, when you move to the backside of the shop, your impression has totally changed. It's not so obvious if we can enter into the shop from this side as well. But several people are waiting and there is a simple signboard saying "dip noodle"! Wait, isn't it the backdoor of a cake shop?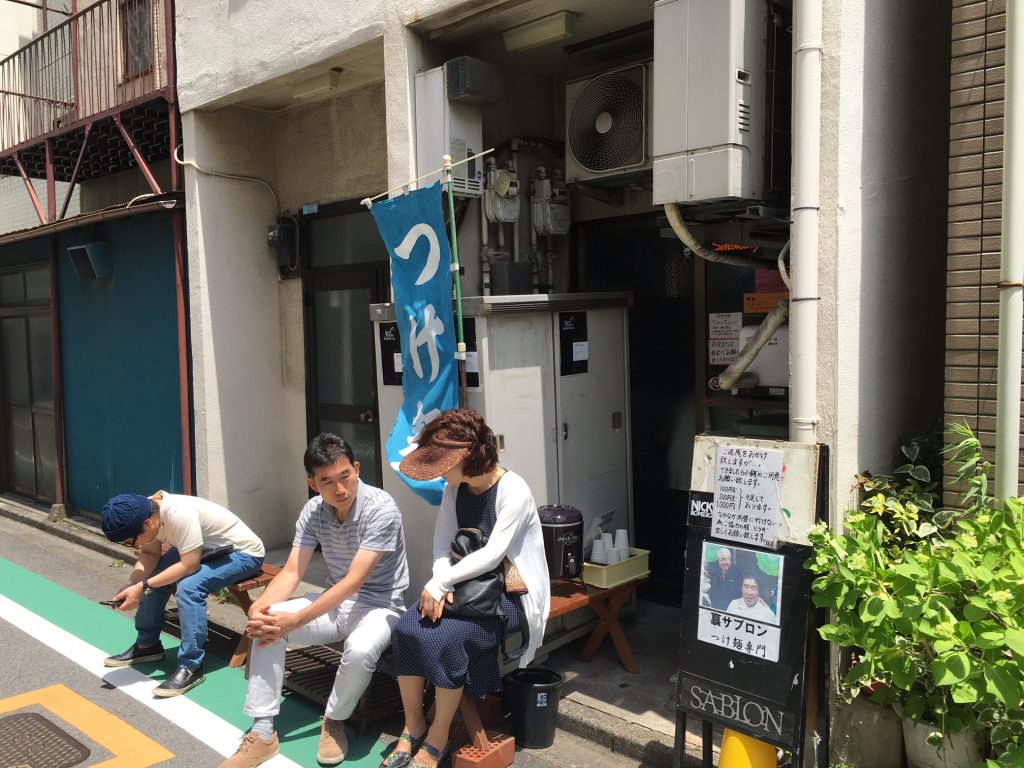 It's a noodle restaurant indeed. After waiting about 30 minutes we can enter into a tiny restaurant with only 4 seats. And they have a single noodle menu, Tsuke-men (dip noodle). Only one chef is working hard for both the cake shop and this noodle restaurant. He called the noodle restaurant "Ura-Sablron". Ura in Japanese means backside or secret.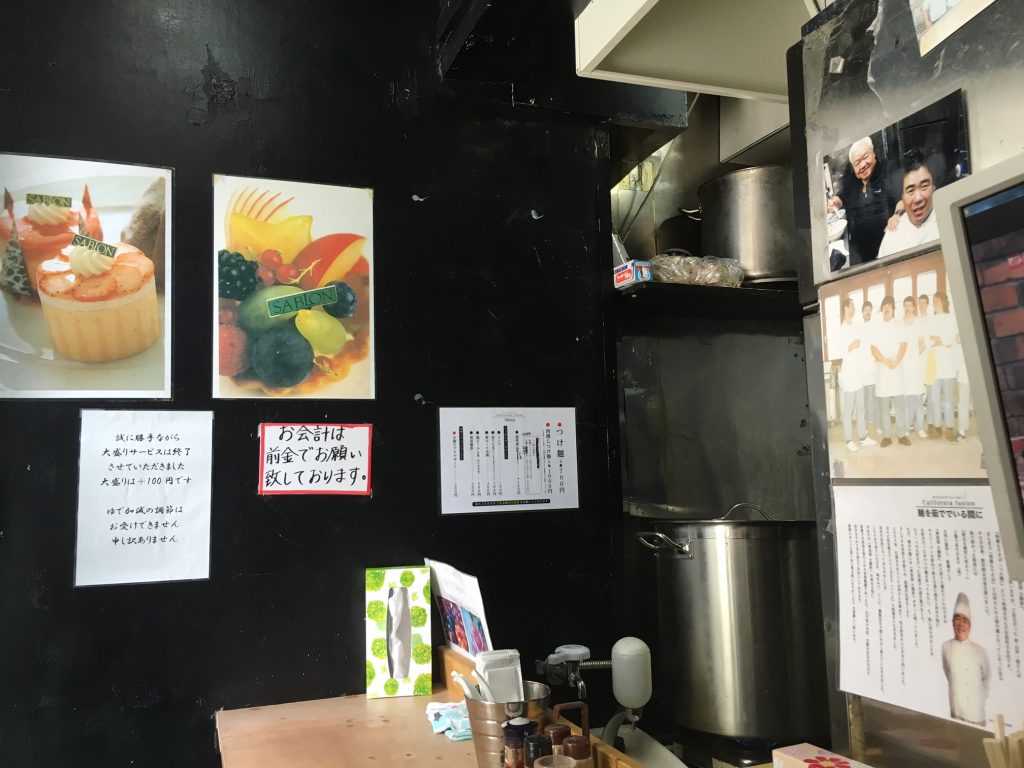 According to an explanation on the wall, when he was young, the chef was a big fan of Taisho-ken in Ikebukuro Tokyo, which is the legendary dip noodle restaurant well known to have created the current style of dip noodle in Japan for the first time. And even after he got training of cake making and started his own cake shop, he couldn't forget his passion to the dip noodle of Taisho-ken. Finally he decided to start a dip noodle restaurant while keeping his cake shop at the same time.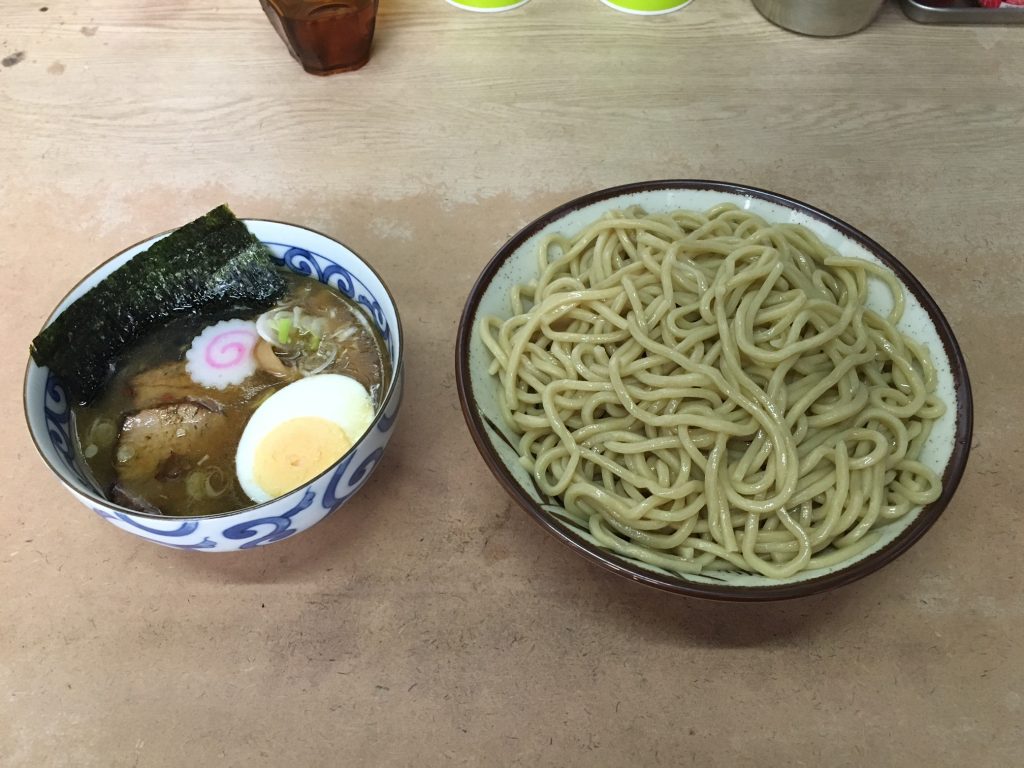 By the way, I myself was a fan of dip noodle of Taisho-ken. And the dip noodle here has an authentic great taste. I believe it's the best dip noodle in this area.
Meanwhile it seems that the chef cannot help serving his original specialty, cake. So with additional price he also serves his original dessert after dip noodle.
The dessert is also delicious but quite ordinary compared to the special dip noodle. Seeing no guest in the front side as cake shop, we are afraid how long the chef can continue this double work…
Sablon (and Ura-Sablon)
5-12 Higashi-Nippori, Arakawa-ku, Tokyo, Japan 116-0014