The word "Teppan-yaki" is becoming common worldwide. That's the style of Japanese cuisine to use an iron griddle to cook food. But in Japan the food cooked in the griddle is not only meat but also Japanese savory pancake such as Okonomi-yaki. And Tagitsu-ya is a popular restaurant of teppan-yaki in Nippori Japan.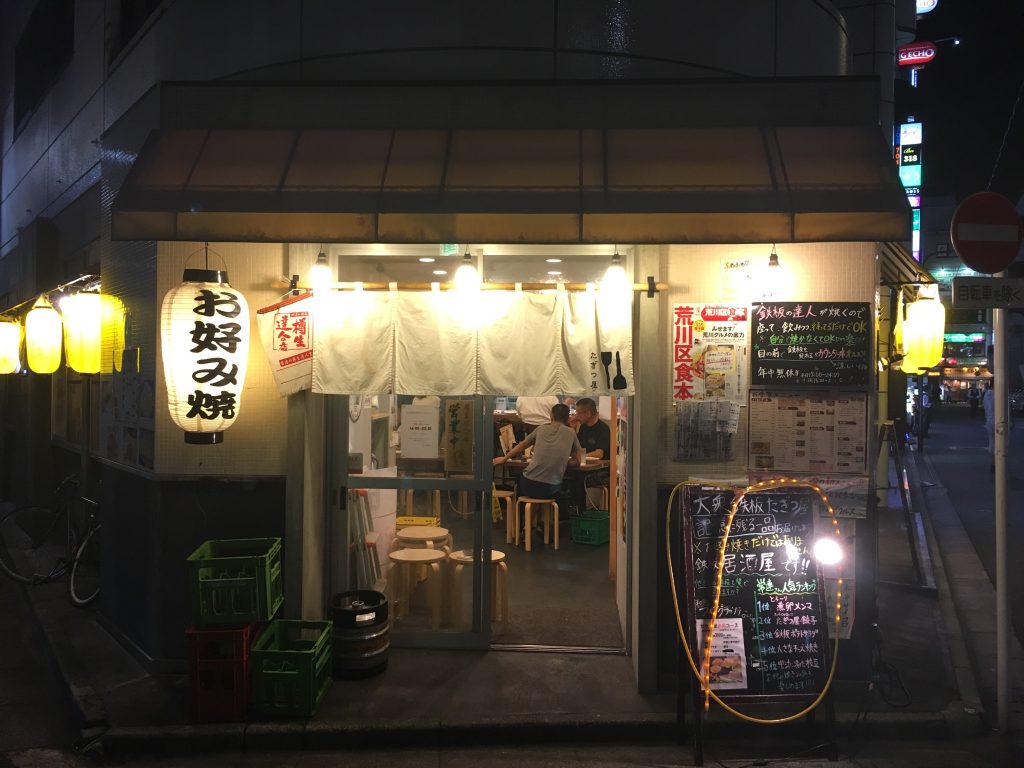 Okonomi-yaki, Japanese savory pancake includes the word "Okonomi" which means as you like in Japanese so you can add a variety of ingredients as you like. For example, the Okonomi-yaki below is the most poplular menu "Buta-tama" which includes pork, egg and cabbage.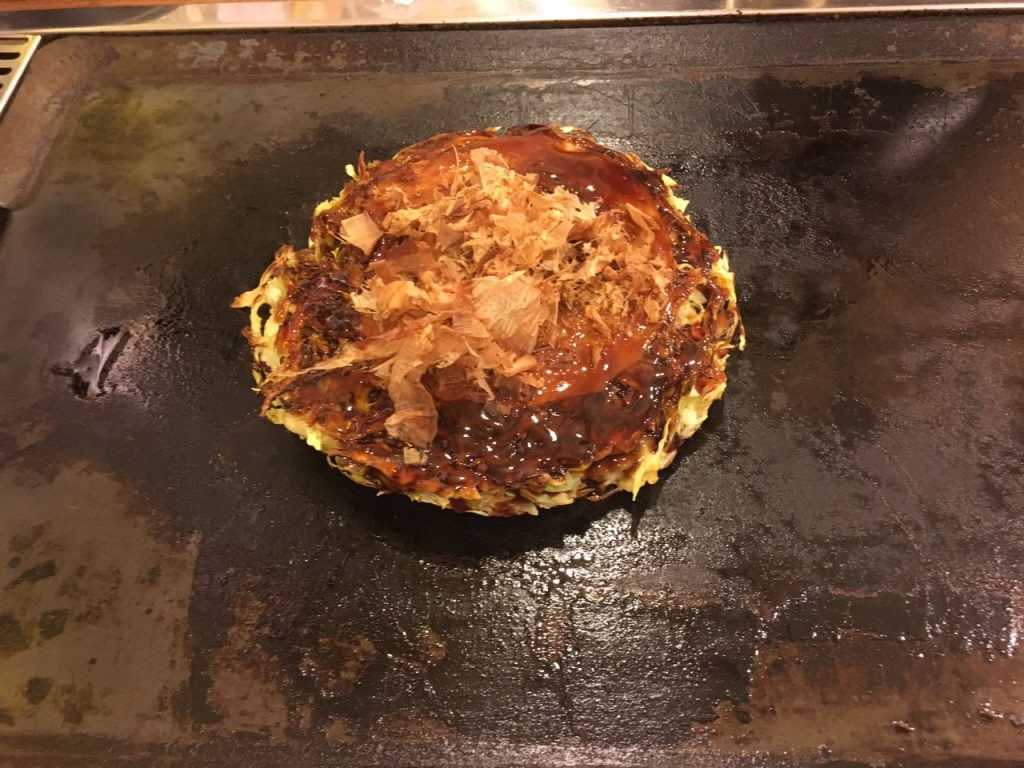 In the eastern area of Japan it's normal that customers cook Okonomi-yaki on their griddle by themselves while in the western area of Japan chefs normally cook and serve to customer's tables. But rarely in Tokyo at this restaurant the chefs cook Okonomi-yaki for us, because they want the customers to enjoy the best of their menu.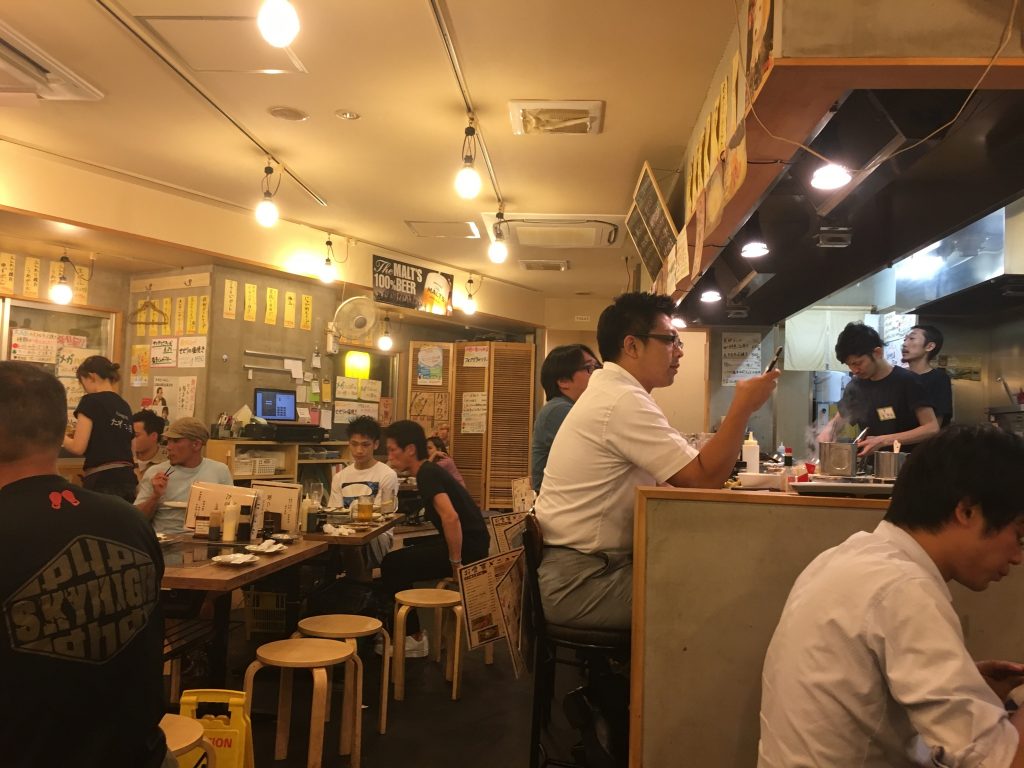 Also they have Negi-yaki, another type of savory pancake. While Okonomi-yaki includes cabbage, Negi-yaki includes a lot of green onion. That's why it looks more green than Okonomi-yaki. The Negi-yaki below includes beef sinew on the top.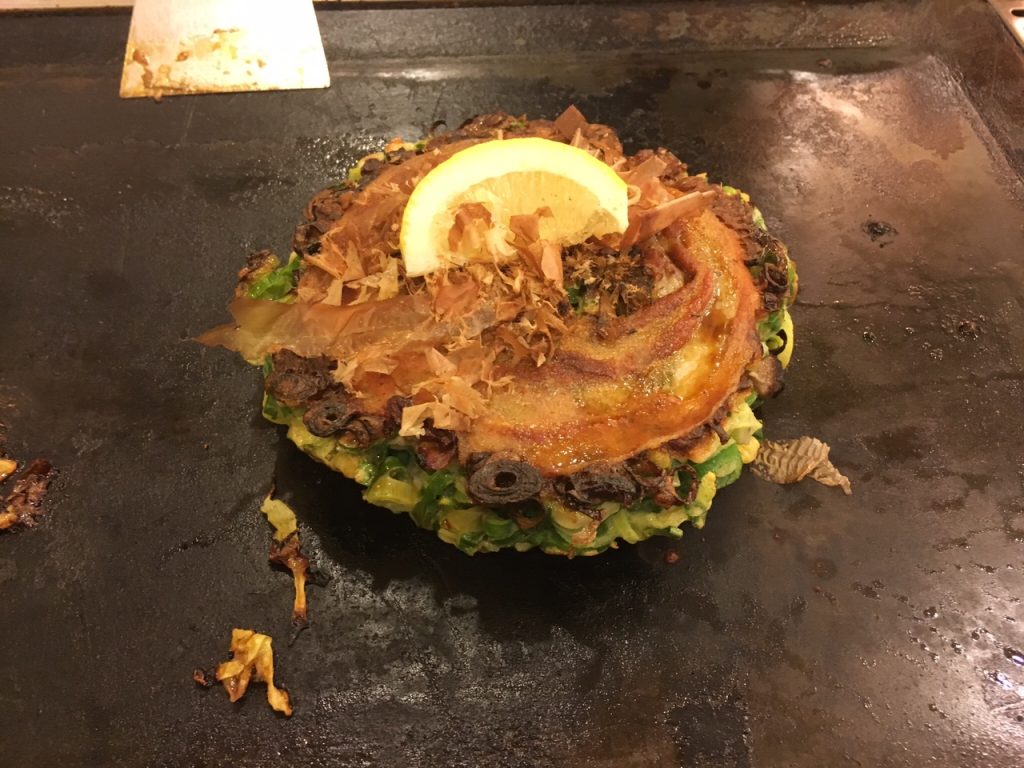 In Japan Okonomi-yaki is a cheap food for ordinary people. Thus in each area of Japan they developed different styles of Okonomi-yaki. And the other types of Teppan-yaki have a variety as well.
When you visit Japan, please enjoy several Teppan-yaki restaurants to check the difference of each type of Teppan-yaki.