It's understandable that foreign people have some hesitation to eat eel due to its appearance. It might be similar to my situation that I had a little hesitation to eat craw fish when I came to the South of the US for the first time. But after 4 years in the South, craw fish is one of my favorite foods! So I want to promote eel (Unagi in Japanese) to my foreign friends.
In five minutes walk from our home there is a good Unagi restaurant whose name is Una-Tetsu.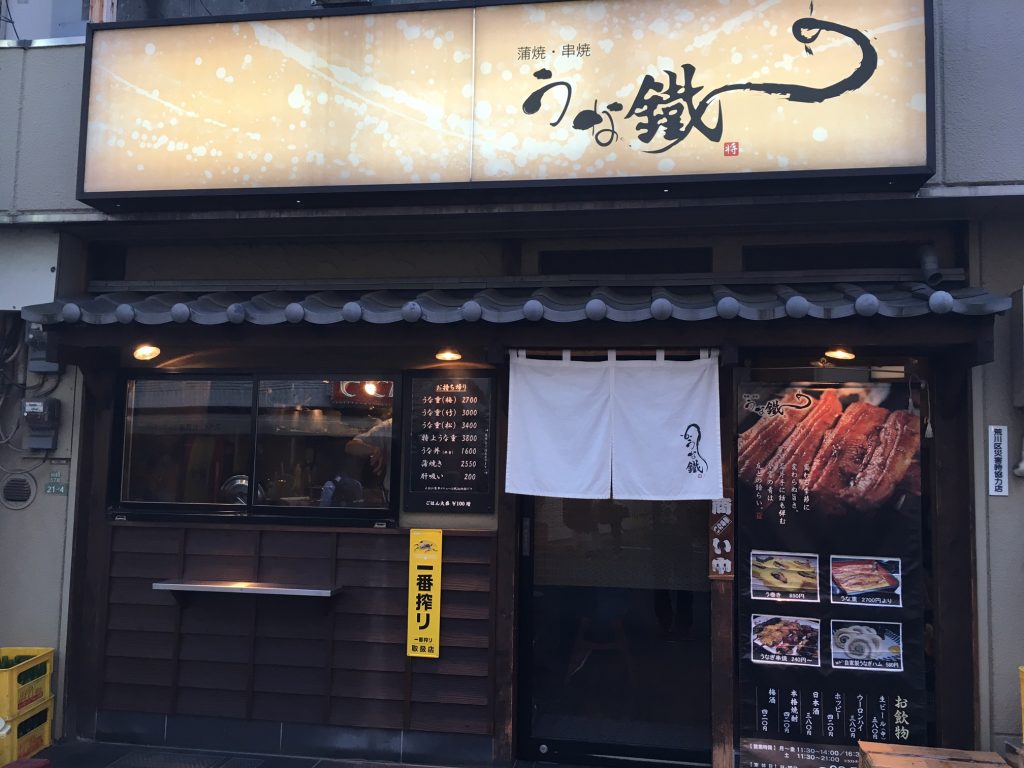 This is a small restaurant even without its website. Inside the restaurant there are only 3 table seats and a bar. And we can see very closely Unagi chef cooking Unagi food.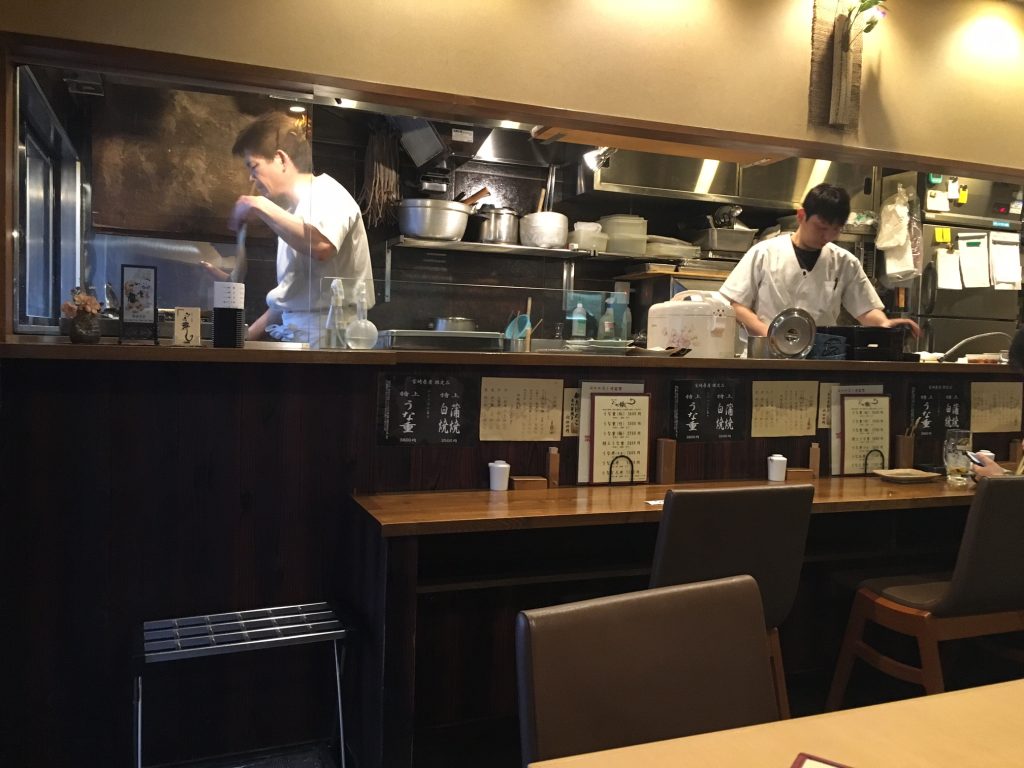 In good Unagi restaurant Japanese enjoy Unagi food as a full course of Unagi.
As appetizer we ordered a selection of Unagi skewers.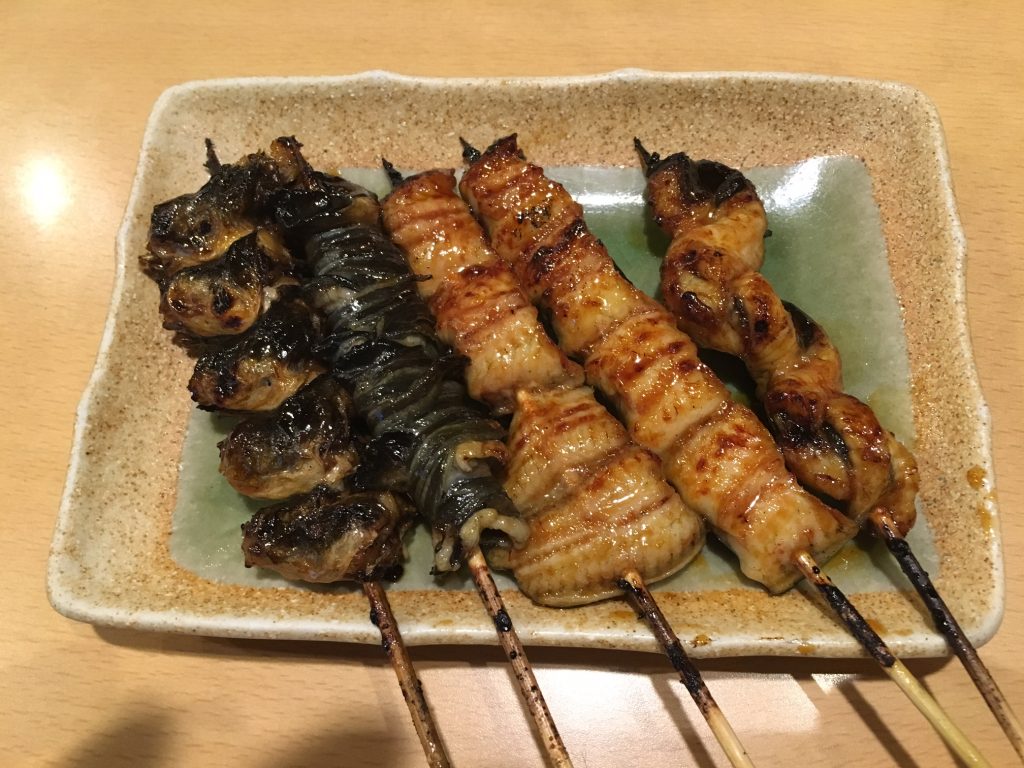 The chef cut Unagi into many parts (like American cut beef into many different parts) such as head of Unagi and back of Unagi. Then he stuck skewers into these parts of Unagi and then grill them slowly. The Unagi skewers tastes differently good and go very well with Sake. Also it's impressive that the chef use all the parts of Unagi for some menu including the head of Unagi and doesn't waste any.
Then we ordered Una-Zhu, grilled Unagi body with rice bowl, which is the most poplular Unagi dish in Japan.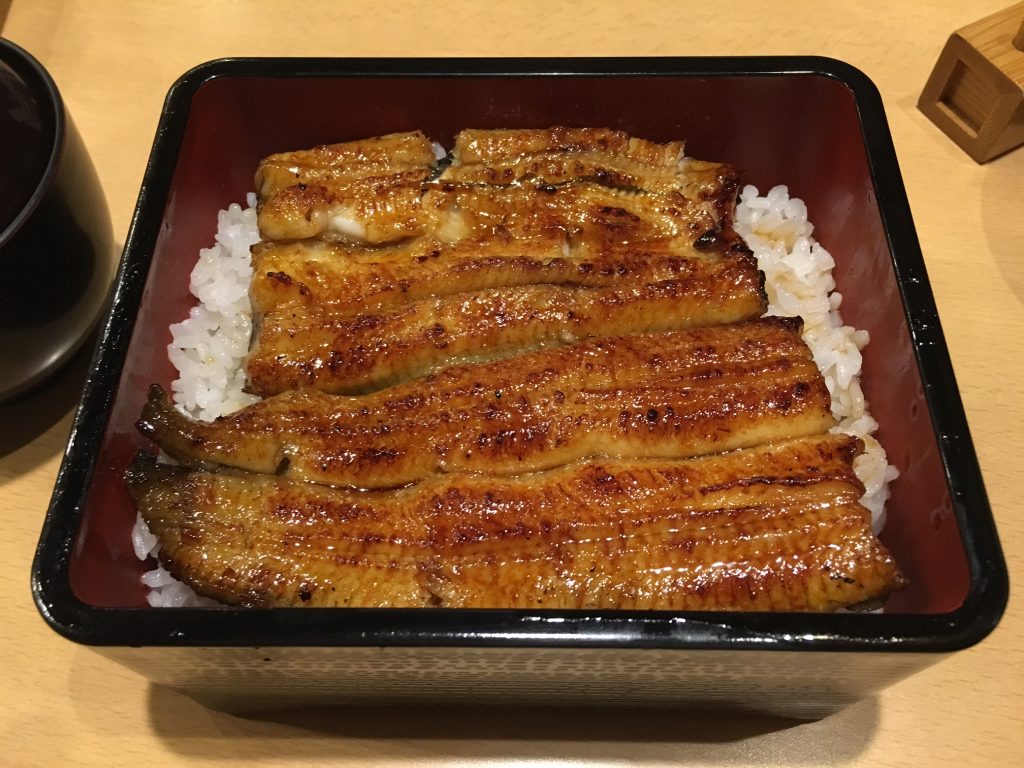 In this menu Unagi is grilled with sweet source in a long time and a recipe of the source is house special at each Unagi restaurant. Each Unagi chef shows his well-trained technique to control time and temperature of grill. Another remarkable thing about Una-Zyu is that each Unagi restaurant has several different prices for the same Una-Zyu depending on the quality of Unagi.
At Una-Tetsu they have 4 different prices for  Una-Zyu, quality of plum (Ume in Japanese), quality of bamboo (Take in Japanese), quality of pine (Matsu in Japanese) and the best quality. Meanwhile the way to show these quality is same in many Unagi and Sushi restaurants in Japan. All of these three (plum, bamboo and palm) have happy meanings in Japanese tradition.
We ordered Una-Zyu with plum quality, which was very tasty. And it gave us a big expectation for our next visit when we will order Una-Zyu with the best quality.