One of globally-famous but not comfortable things in Tokyo is packed trains in rush hour. When I lived in the US, I drove to the office every day. And before I moved to the US, I had lived in Tokyo but at the apartment very close to our office so I could walk to the office.
However finally we need to ride a train to go to the office every day now !
Below is a photo of Nippori station in rush hour in the morning but on the day with "relatively" less passengers. On the other days, there were much more passengers and I had no chance to take a photo.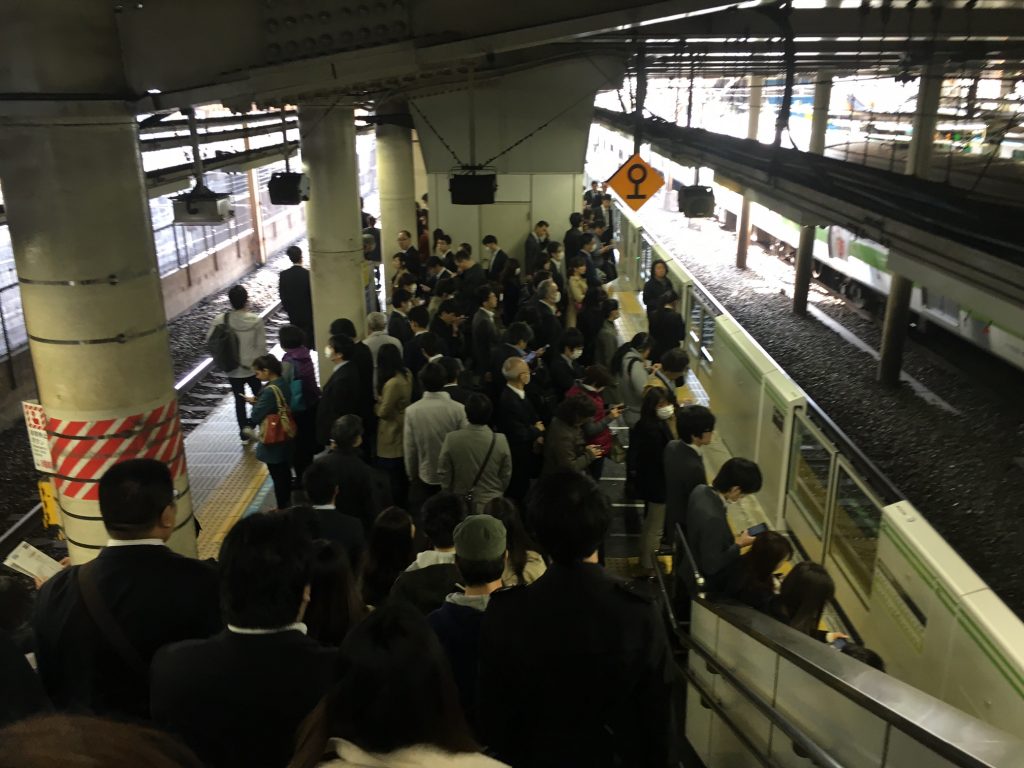 A good point of train network in Tokyo is that trains come to the station every a few minutes without delay. A bad point, especially in rush hour is that there is almost no room for us in any train.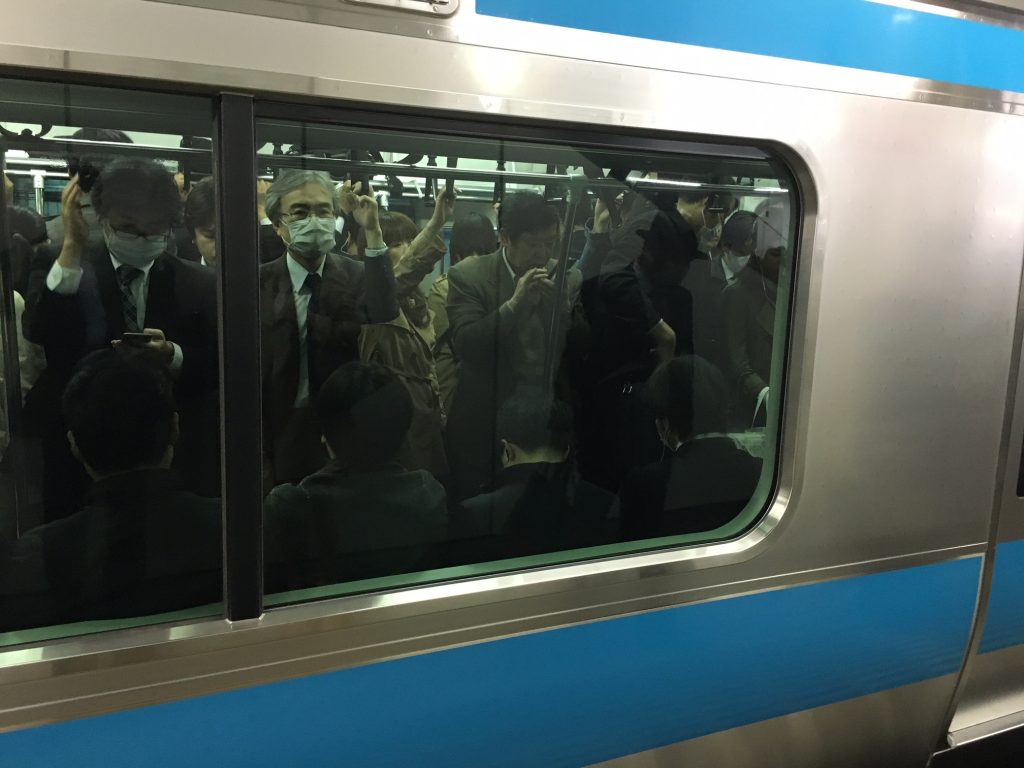 Japanese people are known to be kind and modest. However, when the train arrives at the station in rush hour, people behave as if there is no human right in this country. We need to push other people in the train to make some space and squeeze ourselves into the train. While we are in train, sometimes we still keep pushing each other and need to be silent like a statue.
And when the train arrives at the destination, people start walking to each office as if there were nothing special inside the train.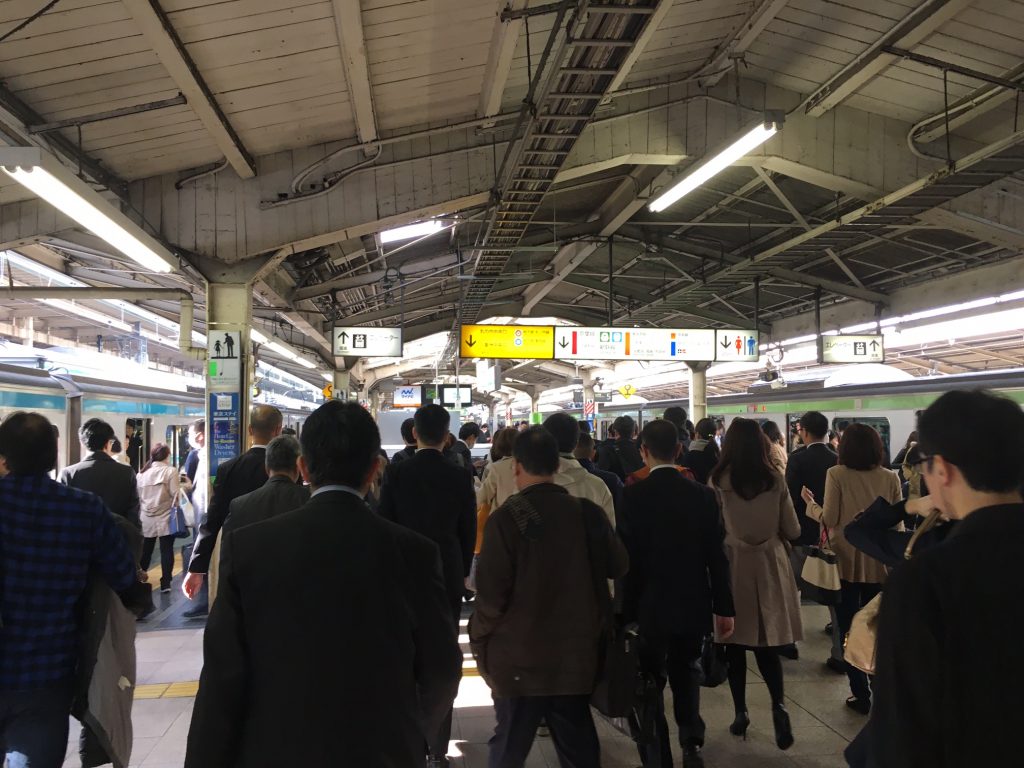 Nevertheless, Japanese people like train. Nippori station is one of stations where many train lines including Japanese bullet train pass by one another.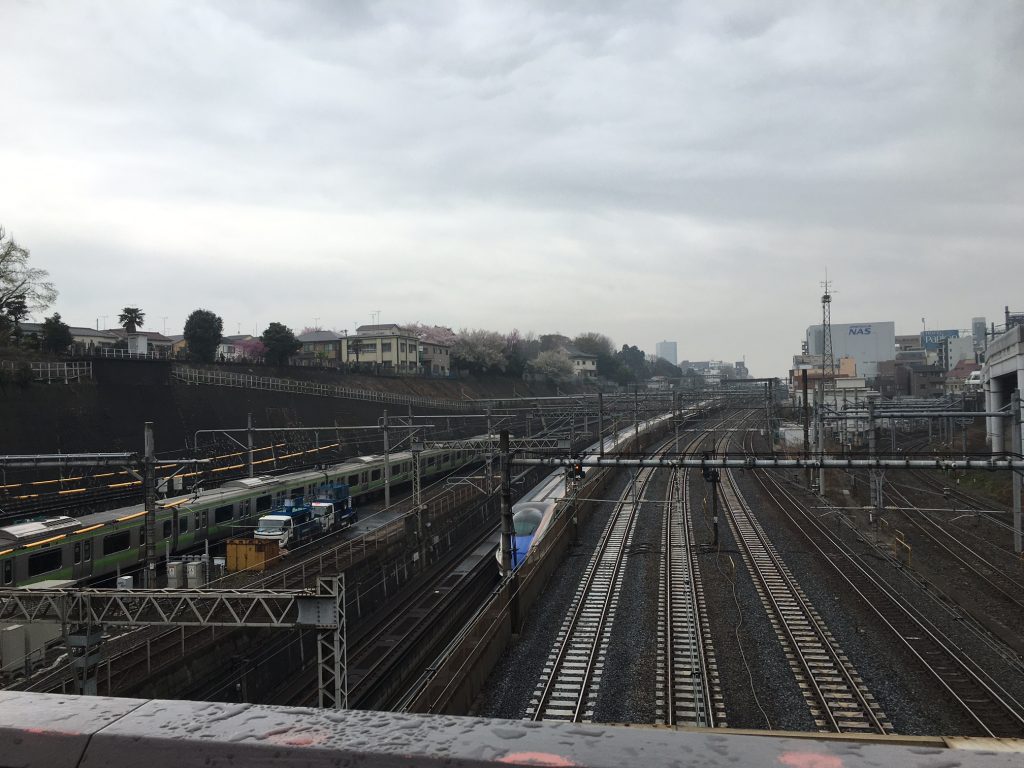 And there is a bridge next to the station where we can see each train comes into the station. On weekend many people including families with small kids spend a long time watching trains coming in and going out. I got surprised some (not single) kids memorized many names of trains, while I cannot even distinguish some train…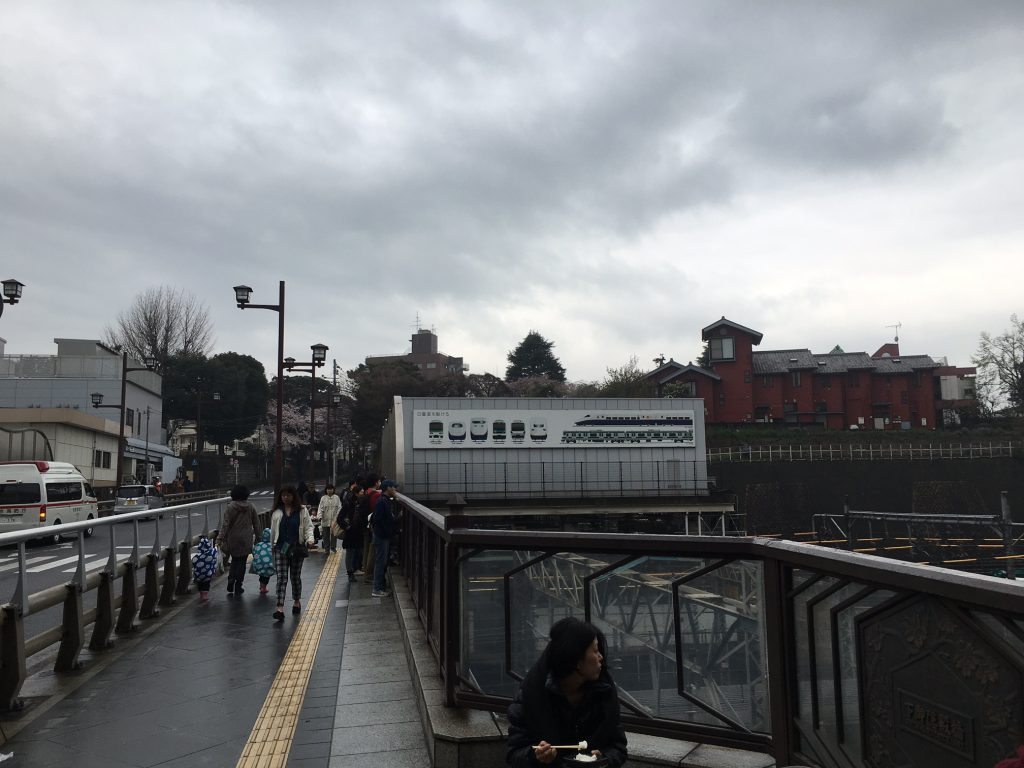 Maybe it would be a good strategy to learn more about train in order to somehow enjoy the time in the train in rush hour.