I believe you have seen Mt. Fuji, painted on Ukiyo-e, kind of art made in Japan in Edo era (from 17th to 19th centuries) as woodblock prints. Especially Tokaido Gojusan-tsugi, series of Ukiyo-e made by Hiroshige Utagawa, one of masters of Ukiyo-e, featuring travel scenes on Tokaido road, old main road of central Japan from Tokyo to Kyoto included several beautiful paintings of Mt. Fuji seen from different places.
Now in the 21st century, the most of the places painted on Ukiyo-e had been modernized and lost such scenery loved by the painter. However, in Shizuoka prefecture, there is an old post town, Yui, which still keeps the scenery of the era when Ukiyo-e flourished.
Once you arrived at Yui station, you can see old houses which had been used as hotels in Edo era.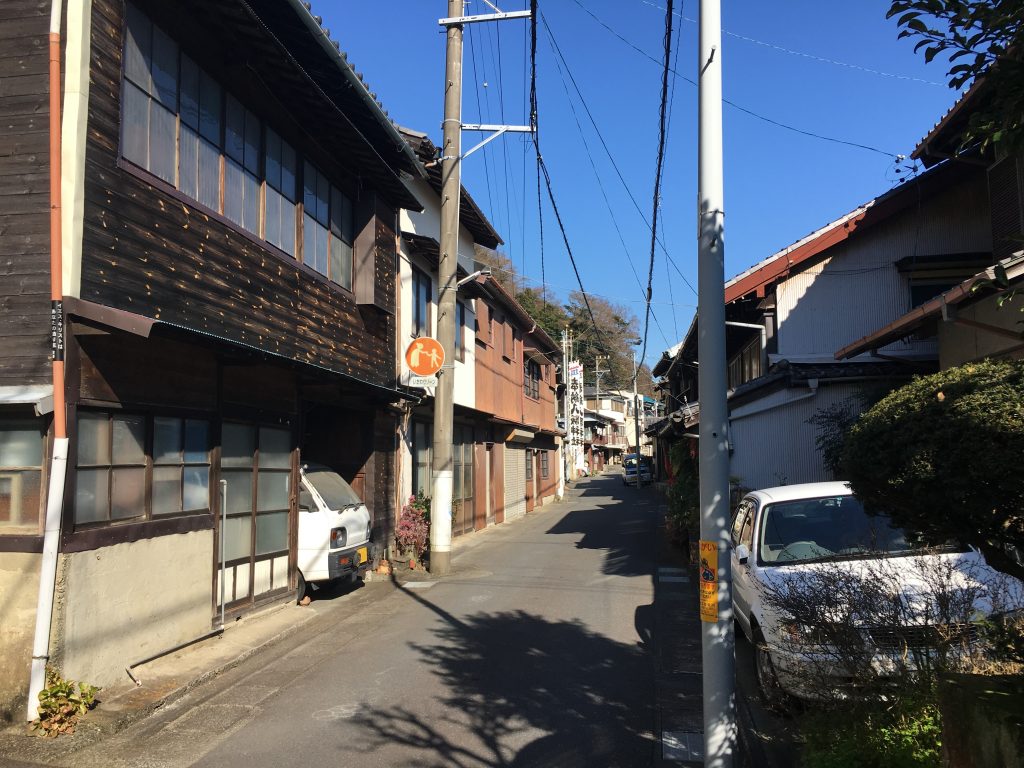 Near Yui town there is the place called Satta Pass, a traffic difficult point on Tokaido road. Therefore in Edo era travelers between Tokyo and Kyoto stayed here to rest before or after passing such a difficult point and Yui thrived as a post town.
However, the steep terrain also provided the travelers with a fantastic viewpoint of Mt. Fuji with Suruga bay. Hiroshige Utagawa loved this scenery and included it in his series of Ukiyo-e about Tokaido road.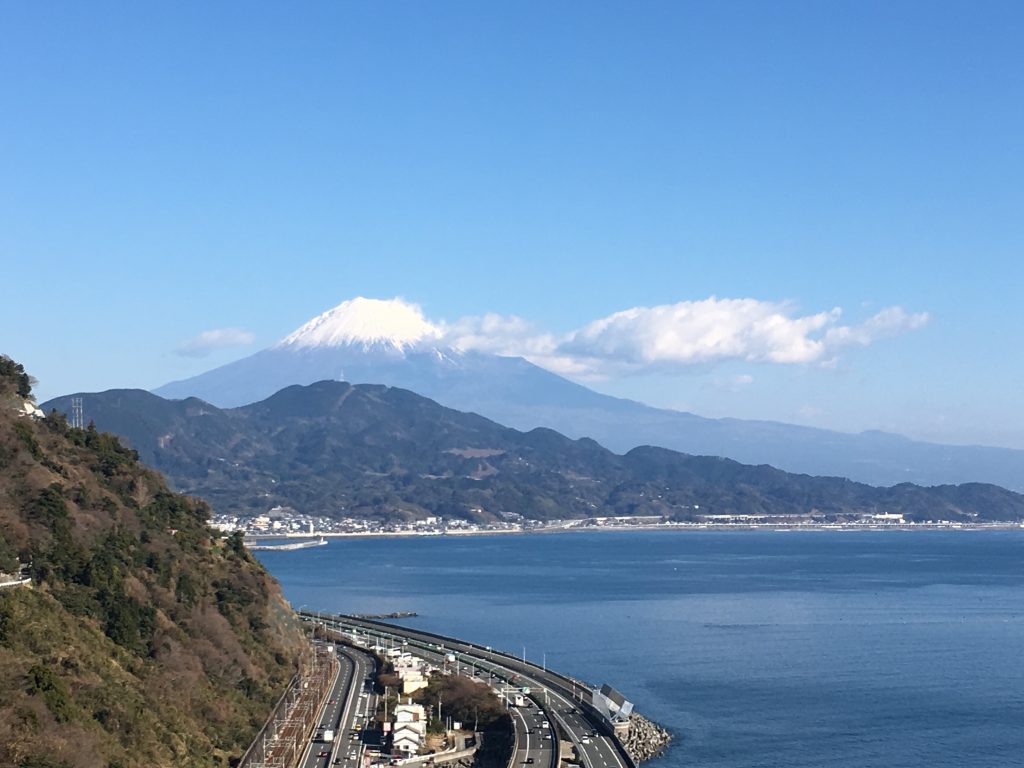 Even though we see modern highways, with Mt. Fuji and Suruga bay unchanged this point is known as only a few points which still preserves the scenery of Ukiyo-e.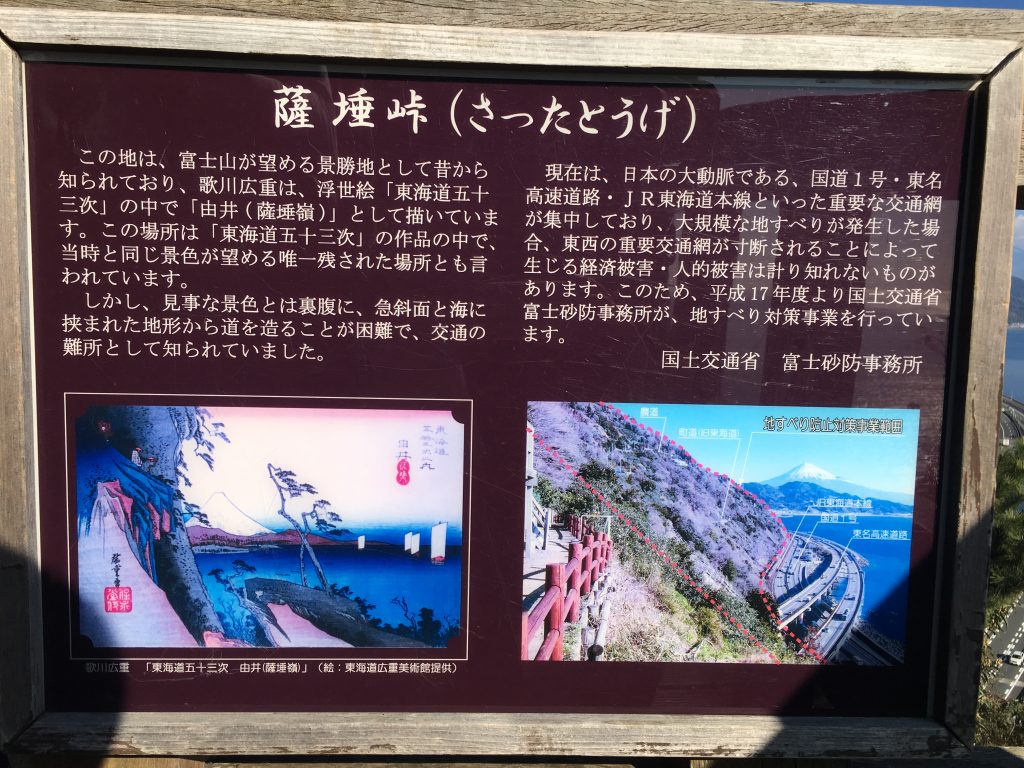 Nowadays there are not many hotels in Yui town,  but this town attracts visitors as a town of Sakura shrimp, kind of small shrimp fished in Suruga bay around Yui town.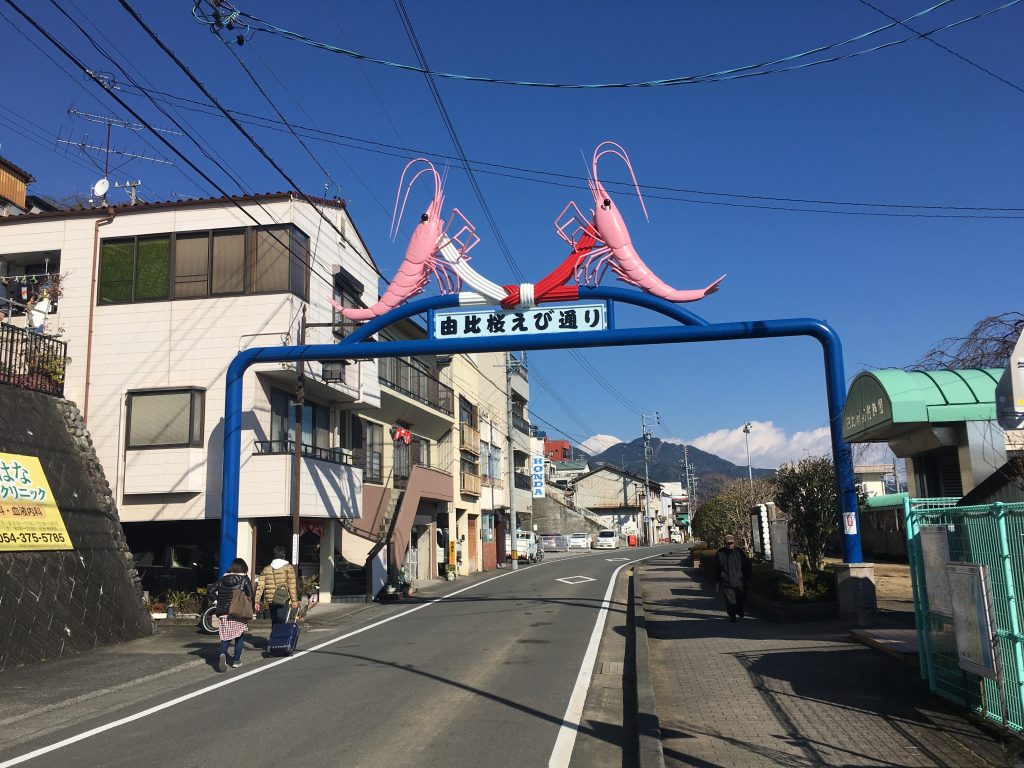 At restaurants in Yui town you can eat a variety of dishes of Sakura shrimp, such as tempura of Sakura shrimp. The shrimps are crisp and tasty.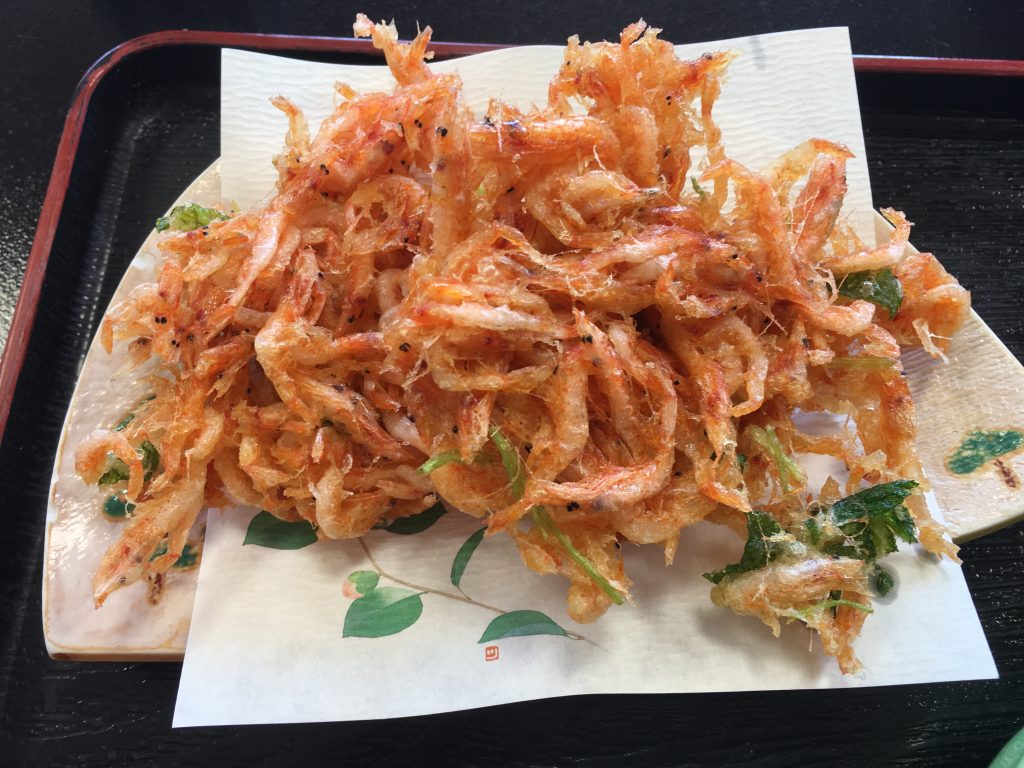 On the way from Tokyo to Kyoto how about dropping in such an old post town to see the scenery loved by the Ukiyo-e painter?