Itsukushima shrine is the shrine in Hiroshima prefecture in Japan registered as one of world heritages of UNESCO. Even though you have not visited there, you might see an image of a guard frame of shrine sinking in the sea like below.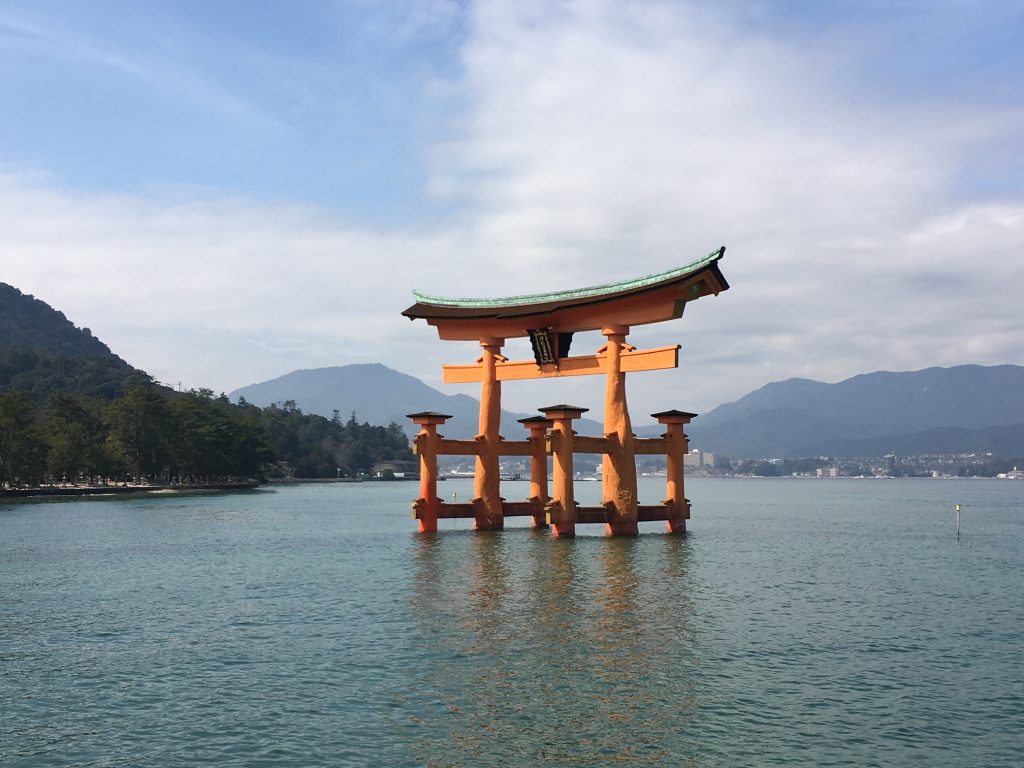 Many buidlings of Itsukushima shrine were built by a famous samurai in the 12th century in Japan, Kiyomori Taira. Kiyomori was the leader of a samurai group, Heike family at their peak of the family, although the family was beaten by another samurai family, Genji at the end of the 12th century. In the main building they worshiped three goddess of Munekata welknown as protectors of sea.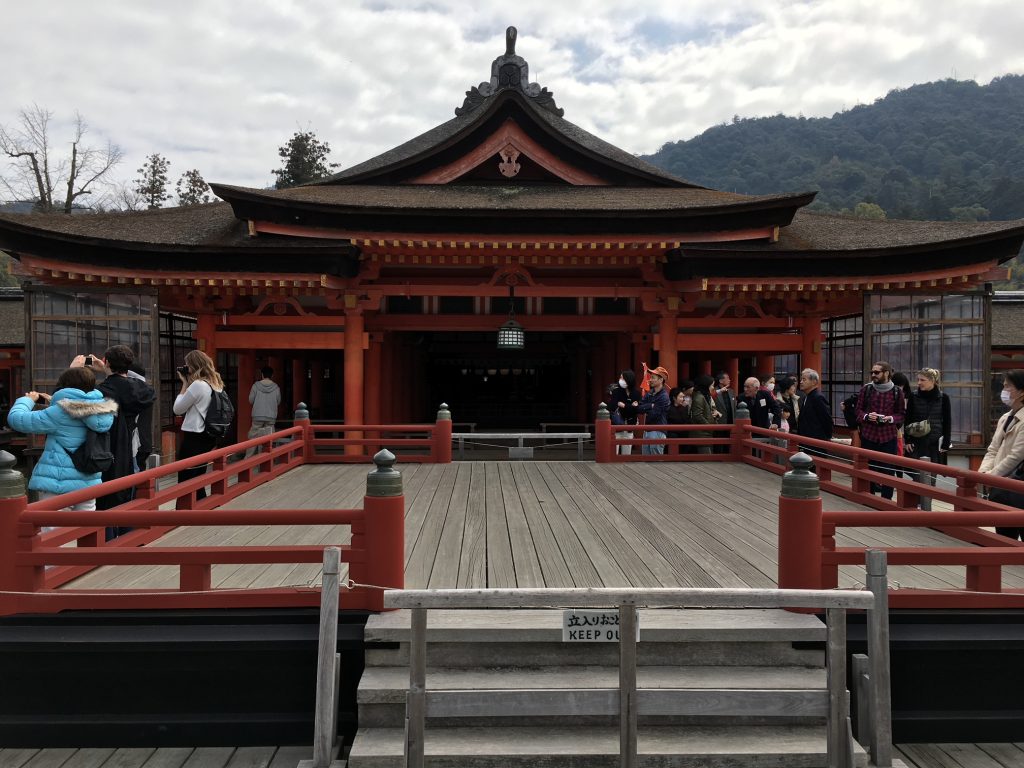 The shrine is still worshiped by local people. If you are lucky, you can see a local couple having Japanese traditional wedding.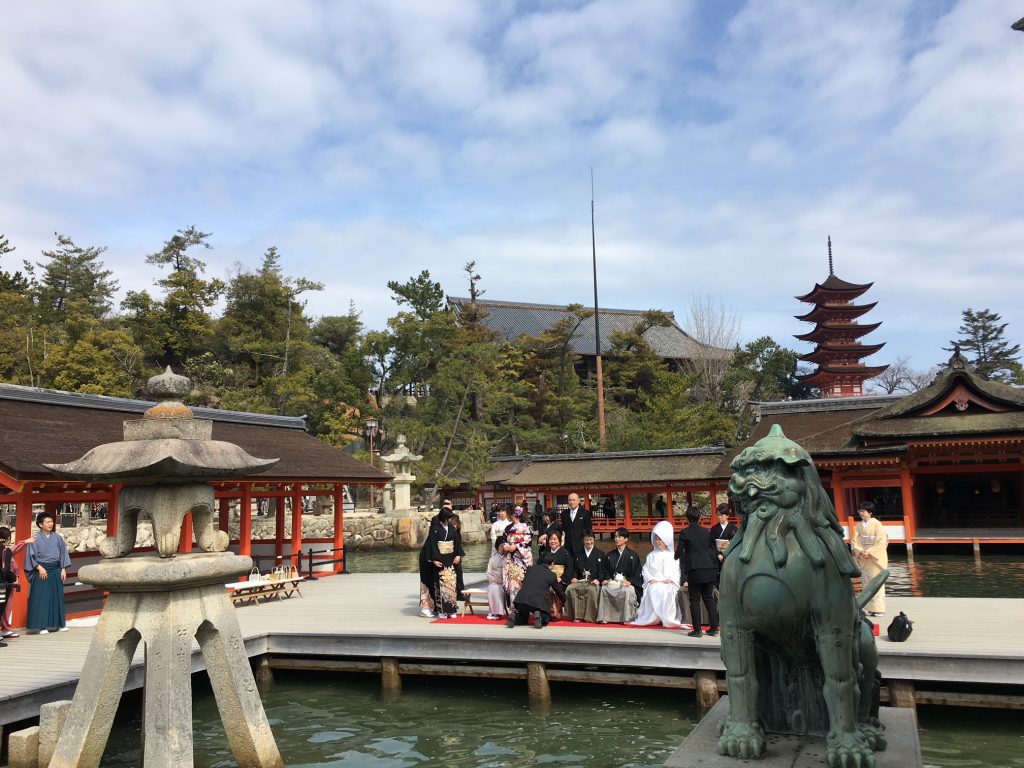 But you need to be careful. The water which makes the scenery of the shrine beautiful changes in accordance with tides. If you visit the shrine at low tide, the shrine looks less photogenic.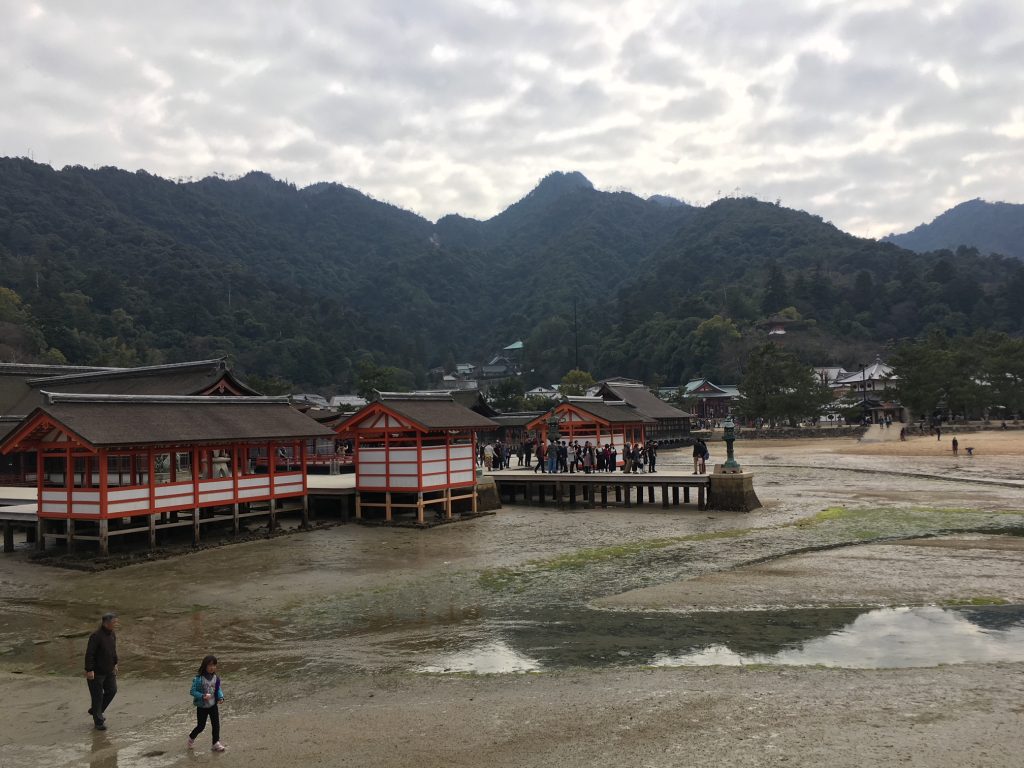 But you don't have to worry. Around the shrine there are many places you can kill time until the tide becomes high. At first you can play with deer living around the shrine.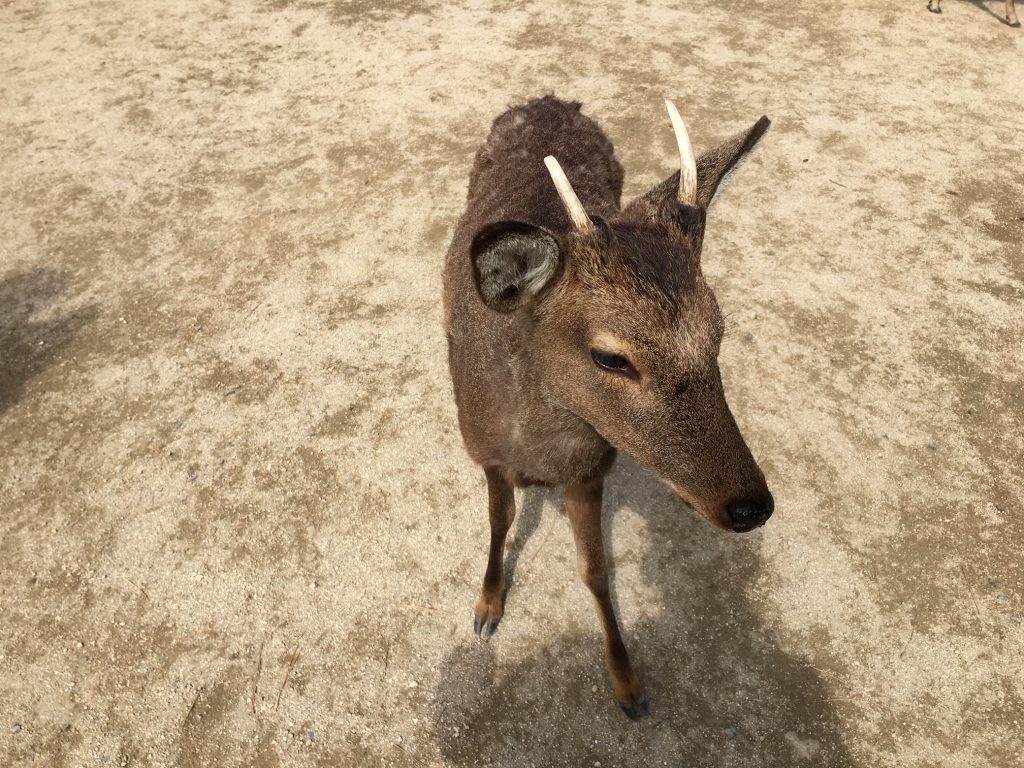 Furthermore around the shrine there are many restaurants serving local famous food. One of the local specialties is rice bowl of conger eel, Anago-Meshi. Another local specialty is Okonomi Yaki in Hiorishima way. Okonomi Yaki is thin, flat pancake with various ingredients. And the cake in Hiroshima prefecture is unique to include noodle and local seafood.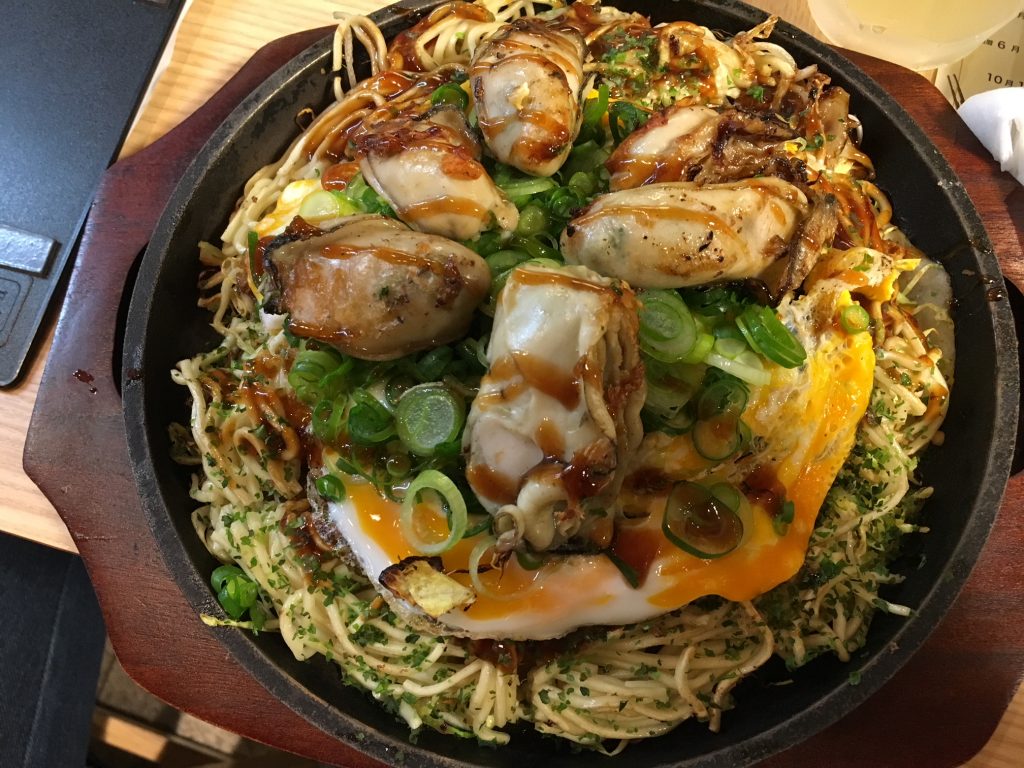 Now you get a lesson. When you visit Itsukushima shrine, please make a schedule considering the tides.